Got Live If You Want it! Part 5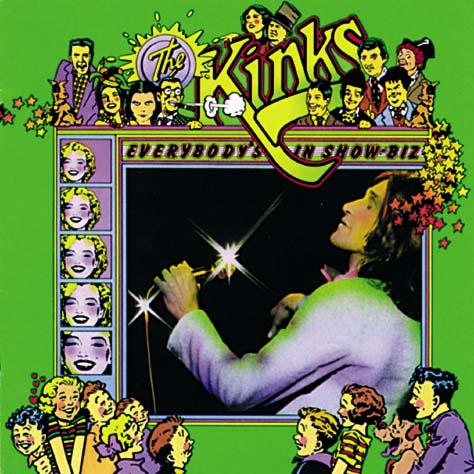 CHEAP TRICK
At Budokan: The Complete Concert
Produced by Bruce Dickinson and Cheap Trick
Engineered by Tomoo Suzuki and Gary Ladinsky
Mastered by Vic Anesini at Sony Music Studios, NYC
Epic/Legacy CD E2K 65527 (2 CDs)
Music: 11
Sound: 10
Henry James, in another of his sour moods, once characterized then-President Theodore Roosevelt as "the mere monstrous embodiment of unprecedented and resounding noise." Thankfully, the Master died before hearing Cheap Trick. We think we know this record, and the Trick, too. A generation of rockers have dined out on the chops served up on the original (and brutally truncated) 1979 Epic release. The party crowd (i.e., all of us) has shaken sufficient booty, tail, and keister to make it one of the essential rock albums. And why not? The noise quotient is high enough for blare-oriented ideologues and the giddy fun intrinsic to the band's power-pop attack gets everybody else. The Tricksters make damned sure of that.
And now, fair friends, for the first time, you can take the happy trouble to own a totally remastered, band-sponsored edition of Live at Budokan. All 19 songs. The complete show, from intro to the chants of "Robin! Robin! Robin!" from the performance-blistered Tokyo audience at the close. The long-overdue release of this milestone live album not only displays the boys (Rick Nielsen and Robin Zander on guitars and vocals, Tom Petersson on bass, and the mighty Bun E. Carlos on drums) at the very top of their form with their best material, but also demonstrates the power a devoted audience frequently wields over its favorites.
The project began as afterthought and ended as definition. By 1978 (when New Wave was new), Cheap Trick enjoyed a moderate, but growing success in the United States and had developed a massive fan base in Japan without even touring that country. Its first three albums having gone gold on Japanese sales alone, the band decided to do two shows to express its gratitude. What the bandmembers got upon arrival was Beatles-level hysteria, confinement (for their own good) to the hotel rooms, and a deafeningly vociferous audience for their performances.
This remix pushes the squeals and wails into the background (audible as a constant, high-pitched keening) and cranks up Trick's reliable guitar-driven, amp-shattering sonic blast to grenade-range proportions. The old favorites are well burnished and the "new" tracks come as a revelation. These include a burning, Slade-heavy "Elo Kiddies," the shimmering guitar figures of "Downed," the Big Star-flavored pop tart of "Southern Girls," and the reactor-grade atomic boogie of The Move's "California Man."
Restoring the tracks to their original sequence also brings out the furious, over-driven velocity of Cheap Trick's shows. This is particularly evident on the second disc, as the band begins a heedless rush to the finale ("Goodnight," of course), carrying the whole shrieking crowd with it.
The deathless cover of Fats Domino's "Ain't That A Shame" is back in its rightful place as the first encore, and the guitar chimes opening "Clock Strikes Ten" remind us that all time has expired. The song roars past like the Benzedrine Express at full throttle, leaving a wash of chords and sheer panic in its wake.
Budokan went quadruple platinum when finally released in the States and confirmed Cheap Trick's status as the pre-eminent live act of its era. The bandmembers are, as Carlos puts it, "the road dogs of all time," and they're still touring as of this writing. See them when they rip through your town and, by all means, buy this set. My highest recommendation.
- Ron Garmon
[Mo-Fi has issued a gold CD of this album (UDCD 709), but it's the original LP track list, not the expanded concert. - Ed.]
THE KINKS
Everybody's in Showbiz
Produced by Raymond Douglas Davies
Compilation engineered by Mike Konopka
Assisted by Larry Greenbaum
Mastered by Bob Ludwig at Gateway Mastering, Portland, ME
Konk/Velvel CD 63467 79720 2 (HDCD)
Having spent much of the previous decade in such noble works as pioneering the Rock Opera, inventing (and tossing aside) heavy metal, and improvidently flinging away the seeds of what came to be known as punk, the early-70s model Kinks settled in for a long run as the world's premiere craftsmen of deranged pop. This is a rare and genially mad genre, one seriously underappreciated in the humorless, ideology-crazed '90s. But, if so, then so what?
The Kinks have (again) re-entered the building, thanks to gilt-edged endorsements from such disciples as Oasis and Blur - and the band's long, fierce will to survive and make merry is at the heart of this 1972 double album. It is inordinate, full of parody and self-doubt, and succeeds brilliantly as acid-head vaudeville.
Official Kinkographies have a difficult time with this record. It seems the inevitable product of a relatively lavish RCA contract (post "Lola"), Ray Davies' cabaret sensibilities, and The Kinks' reputation as the wonkiest show in rock 'n' roll. The studio half of the set has some tart remarks about The Kinks' experiences as a touring band. Rock titans (great and small) generally either flatter the audience or engage in Kerouacan gasbaggery when singing about the road. Since triteness and pomposity are impossible for the Davies brothers, we are given something much better.
Not suprisingly, Ray concentrates on the physical routine, wittily deploring the food ("Maximum Consumption," "Motorway"), the accommodations ("Sitting In My Hotel"), and the professional grind ("Here Comes Yet Another Day"). The band acquired a horn section (a British jazz trio called The Mike Cotton Sound) on Muswell Hillbillies (1971) and Ray shrewdly wraps their arrangements tight around Brother Dave's melodic guitar. The daft calypso "Supersonic Rocket Ship" was a minor hit and Ray does a riotously funny soft-shoe on his critics' toes in "Look a Little On the Sunny Side."
"Celluloid Heroes" is the set's undisputed classic. The frippery is abandoned and Ray's voice is both throat-raw and delicately evocative of Hollywood's spectral past. This song can still bring an entire hall to tears and here brings on the raucous hi-jinx of the live set.
Recorded before a ripped-to-the-brows audience at Carnegie Hall in March, 1972, the live program measures the distance from the unpolished chord-bangers of Live At Kelvin Hall (1967) to the boozy revue artists we all know and love. Between the fraternal brawls and general air of nutty improvisation, The Kinks were becoming known as a free-roving party. The doughty New Yorkers on the record seem to be having a swell time. "The whole of the front row were like drag queens," Ray remembered for the liner notes. "All of the Warhol crowd...this sea of mixed humanity!" Someone nominates Ray for President, another suggests he "take it off!"; all shriek when the band oozes out "Mr. Wonderful" and Ray trowels the smarm in heavy dollops.
The set leans a bit too heavily on Hillbillies for material, but that was their first RCA album and even geniuses must justify expense accounts. The live versions of "Skin & Bone," "Alcohol" (done while Ray balanced a can of Courage Ale on his head), and the marvelous "Acute Schizophrenia Paranoia Blues" are superior to the studio tracks. There's a thin wedge of "Lola" and bonuses include a Ramones-speed "Till The End Of The Day" and that old nose-puller, "She's Bought A Hat Like Princess Marina." Ray bats the latter out like a demented Stanley Holloway and the album is brought to a gibbering finish.
Konk/Velvel plans to reissue 15 albums from The Kinks' RCA and Arista catalog. They are unreservedly recommended to new and old fans and anyone else suffering from millenarian angst.
- Ron Garmon
DANIELLE HOWLE
Live at McKissick Museum
No producer credit
Engineered by Charlie Merrit
Mastered by John Loder
Mill Records MR-01 (CD)
Music: 9
Sound 8
Ironically, this being the year to laud female musicians for being more vital and even more bankable than their male counterparts, the name Danielle Howle has hardly been mentioned. With little more than a guitar, her deep, throaty voice, and a pen that is mightier than a sword, Howle's recordings are like finding a box of unseen family photos. Once opened, it's impossible to not keep looking through them. Sure, every music buyer has heard names like Missy Elliot, Sarah McLachlan, and Natalie Merchant, but very few people outside a handful of hardcore fans know of this South Carolina native who is both more talented and more interesting than anyone who graced the Lilith Fair stage this summer.
Currently signed to Indigo Girls' Daemon Records label, Danielle Howle first came to the public's attention in 1994 via the Simple Machines label in Arlington, Virginia, with her "Frog" seven-inch. Since then, she has recorded a full-length LP for Simple Machines, a seven-inch for Sub Pop, and, most recently, her Daemon offering "Do a Two Sable," with her new band, The Tantrums. This past March, at the annual South by Southwest music convention in Austin, Texas, bigger names got the headlines but The Tantrums were the best live band to perform all week.
Back in 1995, Howle recorded a criminally overlooked live CD on what is most likely her own label (Mill Records, P.O. Box 5616, Columbia, SC - no zip code given). For those unfamiliar with her music, Live at McKissick Museum is the perfect way to acquaint yourself with the wonderful world of Howle. Part loping Southern-accented storyteller, part earth mother-singer/songwriter, and part child-like comedian, Howle is best described as a salt-of-the-earth bard who can slay you with her intellectual insights and her wickedly funny tongue.
What's present on this nine-song set that's missing from her studio recordings are the biting introductory comments preceding each selection. Howle's manic, stream-of-consciousness-like ramblings - more insightful than Dave Barry's columns - establish a natural bond with her audience.
Howle's gift for onstage banter is obviously an extension of her frequently humorous and always astute songwriting. Topics like home cooking, overly cheery elementary school classmates, and her beloved primer-gray Camaro are simultaneously funny, heartwarming, and disarming.
Howle represents the antithesis of the post-hippie acoustic-guitar-and-brown-bread archetype. Sure, she plays an acoustic guitar (occasionally augmented here by a violin and a backing vocalist), writes her own songs, and looks like she might be at home in front of a campfire, but listening to a song like "Big Puffy Girl Handwriting" (which mocks the girls at school who dotted their "i"s with hearts and signed their yearbooks with cutesy "I luv U 2"s), Howle demonstrates a more caustic nature.
While the preponderance of humorous tunes like "Wrestling Song" might pigeonhole her as a one-trick comedy pony, Howle also has a more serious and meaningful side. A song like "Spider Writer," with its eerie chorus of "All of my good friends have died and gone to heaven," demonstrates that other side of Howle: so different, one wonders if all nine songs could possibly have come from the same pen (they did).
The minimalist sonic aesthetic that comes across on Live At The McKissick Museum is born both from financial constraints and Howle's "in the moment" philosophy. This CD probably sounds exactly as if you stumbled onto the University of South Carolina campus, and into one of the cooler student-union events you could possibly think of. Howle's Live At The McKissick Museum is a musical treat that's well worth seeking out and discovering.
- Josh Mills
NICK CAVE AND THE BAD SEEDS
Live Seeds
No producing credit
No engineering credit
Mixed by Tony Cohen and The Bad Seeds
Mute/Elektra 61554-2 (CD)
Music 10
Sound 9
Released in 1993 between Henry's Dream and Let Love In, Live Seeds is a very good briefing on the music of Nick Cave and the Bad Seeds. Nick and The Seeds - most of whom were in The Birthday Party, Cave's first band (Mick Harvey, Blixa Bargeld, Thomas Wylder, Conway Savage, and Martin P. Casey) - are still full of the grit and anger they produced in the early '80s as the only worthwhile Aussie punk band. Prior to Live Seeds, the group released seven full-length albums, making this both a greatest-hits package as well as a visceral document of the energy and power that first-time Cave concert dwellers sometimes find overwhelming.
If you've never seen him live, you might believe the onstage Cave to be a nouveau hybrid of Leonard Cohen and Anne Rice. He's the thinking man's gothic lyricist, right? Sure, Cave fits the cool literary figure in a suit, Bloody Mary cocktail in hand. Yes, Cave has produced a powerful, wordy book of gothic fiction (And The Ass Saw The Angel), as well as a book of song lyrics, short stories, selected one-act plays and poems (King Ink), and he's collaborated with offbeat contemporaries like Shane McGowan, PJ Harvey, The Dirty Three, and Kylie Minogue. But onstage, Cave is nothing like the faux-Southern-gothic novelist (via the Australian outback, no less!) he's become over the past half decade. Instead, he's part Gibby Haynes and part Alex-the Droog from Anthony Burgess' A Clockwork Orange - a whirling dervish of pale, white skin, bulging neck muscles, and an overly open throat, often bellowing lyrics about death, deplorable human deeds, or some horrible cataclysmic divine massacre.
Full of fire, bile, and blood, Live Seeds is as honest and as visceral as any concert, car accident, or carnival could be. Recorded throughout Europe and the group's native Australia, Live Seeds captures both the tsunami-like gale force of the showman Cave and the dangerous lava-flow musicianship of The Bad Seeds.
Known undeservedly as a gothic figure throughout the early part of his career due to his lanky frame and dark features, Cave is lyrically fond of Victorian mass murders, Biblical catastrophes, and destructive black widow-like lovers who cannot seem to remain faithful. It is from this mine that Cave often digs. Pay dirt is when the "devil" on his shoulder resembles Mussolini while the "angel" resembles Job.
The songs from Henry's Dream fare best on Live Seeds, probably because this set was recorded while the group was touring in support of that album. Those songs were still fresh, unlike "Deanna," "Tupelo," and others the band had already played a thousand times and which sound here as if The Bad Seeds were on auto-pilot.
This set effectively captures the feeling of seeing Nick Cave and The Bad Seeds in concert. When Cave sings a creepy lyric like "A fag in a whale-bone corset/Draping his dick across my cheek," you feel the hair on the back of your neck standing on end. When Blixa Bargeld quietly strums the opening chords to "The Mercy Seat," you can feel your stomach churn uneasily. When Cave sings about sticking "my hand between the thighs of 'John Finn's Wife'," you can feel the crowd behind you surge forward.
Filled with heart, aggression, and, most of all, the belief that what they are doing is just about the most important thing in the world, Live Seeds is one of the most exciting live albums you can buy today.
(Note: If you're lucky enough to find a copy, the limited-edition CD comes with a slipcase and a beautifully bound book filled with black-and-white photos of the tour.)
- Josh Mills
CHARLIE PARKER, DIZZY GILLESPIE, BUD POWELL, MAX ROACH, CHARLIE MINGUS
Jazz At Massey Hall: The Greatest Jazz Concert Ever
Produced by Charles Mingus
Engineered by Charles Mingus
Various mastering credits
Fantasy 6003 (original LP)/ Prestige 24024 (reissue) (2 LP)/ OJC 044/DEB 124 (reissue LP/CD)
Music: 11
Sound: 7
For years I've had an ongoing argument with my colleagues about the work of the modern jazz giant Sonny Rollins. Inevitably they offer up a blanket dismissal of his studio recordings, followed by a litany of epiphanies as to their favorite live performances as they wondered aloud why every one of his performances couldn't be at the Olympian level of his solo turns on "Silver City" and "Autumn Nocturne" (from the tenor colossus' 1978 live recording Don't Stop The Carnival [Milestone MCD-55005-2])
Well, be it Sonny Rollins or any other improvising artist you care to name, can any jazz or blues aficionados among you point to a single player who is not better served by the live experience?
There's something about the immediacy of going airborne without benefit of a net, in front of a living, breathing crowd, that goes to the very essence of the American musical experience - if by that you choose to focus as I do on the art of the improviser. The very nature of this music is one of give and take, call and response, tension and release; it is intuitive and fraught with danger. You must be able to depend on the artistic discretion of your bandmates: to know when to echo your phrases and when to simply stay out of the way; when to engage in an ongoing dialog and when to simply mark time.
Because, be it a swing beat or a backbeat, this is music of the moment, made on the fly, in a series of split-second decisions and declamations - directly from the Creator through the artist to you.
It doesn't even have to be a large audience. As a young tadpole back in the early '70s I can recall seeing the great drummer Elvin Jones at a lower East Side jazz joint called Slugs where there were more musicians onstage than listeners in the audience, yet the bandmembers played as if their lives depended on it, with a level of emotional commitment I've rarely witnessed before or since. Of course the audience, all three of us, were a big part of this, hanging on every note from the opening bell to closing time. Elvin had to know he was getting to me, seeing as how every time he put the finishing touches on a performance with one of his long, press-roll crescendos, my butt would literally levitate off of the barstool. Damn!
It is this notion of active listening - the absolute fanatical involvement of the audience and the inspired response of the musicians - that influenced my choice of a seminal live recording for this Tracking Angle survey. On an intellectual-emotional level, this historic recording has what it takes to make the final cut on any of your desert-island lists - and it certainly changed my life from the moment I first experienced it.
Draw comparisons if you like with the Dream Team or the Justice League of America, but any way you slice it, when it comes to modern jazz, this May, 1953 concert at Toronto's Massey Hall ranks among the greatest musical events of all time. The New Jazz Society of Toronto had dubbed alto saxophonist Charlie Parker, trumpeter Dizzy Gillespie, pianist Bud Powell, drummer Max Roach, and bassist Oscar Pettiford as the penultimate bebop ensemble, but when it came time to try and book this band for a concert appearance, they contacted bassist Charles Mingus, who organized the band, booked the engagement, and brought along a tape recorder for posterity (and for his brief fling as an entrepreneur, when he and Max Roach launched Debut Records).
It's my understanding that Mingus subsequently did some crude overdubbing (by playing the original tape over his hi-fi, while playing new bass lines into another tape machine), and that both the original and the popular version are on the 12-CD Mingus Debut box (which I do not have and have never heard). Nevertheless, since I began collecting jazz I've had this on LP as Jazz At Massey Hall: The Greatest Jazz Concert Ever (Fantasy 6003); as mid-priced two-fer, The Greatest Jazz Concert Ever: Jazz At Massey Hall (Prestige 24024), including the opening trio set with Powell, Mingus and Roach; and as the original Debut re-release on Original Jazz Classics (The Quintet: Jazz At Massey Hall OJC-044/DEB-124). The current CD version and the LP re-release differ only in that the LP retains Bird's nom de plume as Charlie Chan (Parker was then signed to another label).
And for all the noise and recording anomalies, the sound is remarkably clear. Pianist Powell solos magnificently throughout (and is particularly brilliant feeding Bird orchestral-styled chordal variations on "All The Things You Are"); Mingus' bass lines are chiseled in granite on "Hot House," and Roach's virtuoso drum turns on "Salt Peanuts" and "Wee" are among the most feverishly melodic, rhythmically logical ever committed to tape - but ultimately Jazz At Massey Hall is about the commonality of spirit, the supreme level of empathy, and competitive drive passing between Parker and Gillespie.
Bird didn't even bring his own horn to the gig, performing on a borrowed plastic alto (like the one Ornette used during his Atlantic stint), and his every solo is an event. There's a bit of an ironic edge to Bird's stentorian intro to "Salt Peanuts" (which he credits to "My worthy constituent, Mr. Dizzy Gillespie"), and as if in response to the trumpeter's irrepressible clowning, he launches into his solo with unparalleled rhythmic ferocity and harmonic complexity, and Gillespie responds with crackling intensity, joyously executing dangerous melodic half-gainers from the very upper reaches of the trumpet's range.
On the equestrian tempo of "Wee" (also known as "Allen's Alley"), Bird and Diz define the melodic-harmonic-rhythmic equilibrium that is bebop. Their feet never touch down as Bird issues a breathless challenge and Diz responds in his own sweet time, gradually building to a screaming crescendo that drives the crowd nuts (Bud's galloping solo is a sly abstraction of what came before, and perfectly encapsulates his role in translating the nuances of the new rhythmic phrasing and harmonic language to the piano, much as Earl Hines did with Louis Armstrong a generation before).
The musical undercurrents passing between Bird and Diz are colored by psychological subtexts that bespeak deep spiritual love beneath the palpable layers of emotional tension. But on "All The Things You Are" it's the subtle musical mastery and subliminal comic genius passing between them that denotes the level of their brilliance, as they bray at each other like a couple of uppity burros in coy little quotes and paraphrases from The Grand Canyon Suite.
Still, however conflicted they may have grown toward each other, Bird and Diz were the prophet and high priest of modern American music, two sides of the same heartbeat, as Diz liked to say. All of their love and respect for each other blossoms in the concluding "A Night In Tunisia," where between 1:16 and 1:22 the rhythm drops away and Bird crafts the greatest four-bar blues break I've ever heard. You can feel the audience positively bust in the emotional release of the tempo when Bud, Max, and Mingus reassert the rhythmic primacy of swing, as Bird's long lines define the very pull of gravity, neither coming nor going - just passing through on his painted pony. And you are there.
- Chip Stern (www.chipstern.com)
Site Map / Direct Links
| | | | | | | | | | | |
| --- | --- | --- | --- | --- | --- | --- | --- | --- | --- | --- |
| MusicAngle | | Equipment Reviews | | Equipment Reviews | | Analog Tips | | News | | Columns |