I'm Traveling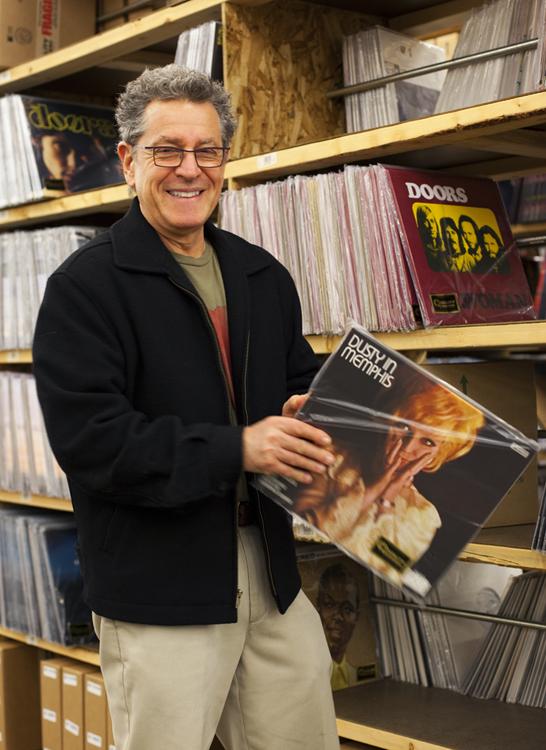 (Photo by Randy Wells) I've been on the road just about the entire month of October. First at Rocky Mountain Audio Festival and this past weekend I M.C.'d at Chad Kassem's 15th Annual Blues at The Crossroads Blues Festival held at his Blue Heaven Studios, a converted church. It was a blast and of course I again got to tour the pressing plant.
Tomorrow I head for North Carolina for two in store appearances at Audio Advice in Raleigh-Durham tomorrow evening and in Charlotte on Thursday evening.
Then it's off to Los Angeles for the weekend. Saturday night is the 30th Anniversary party for the Disney Sci-Fi cult classic "TRON." I supervised the soundtrack, which was nominated for two Academy Awards for best sound. We lost to "E.T."
There's going to be a screening of a 70MM 6 track AAA print at the Chinese Theater in Hollywood before which I'll take part in a panel discussion. It should be fun!
But of course all of this traveling means less new content posted to Analogplanet. I hope you understand. However, I have a review of SME's new 20/3 just about finished and a lot more equipment introductions to post from Rocky Mountain Audio Fest as well as many great photos taken at Quality Record Pressings.
If I land with sufficient time before tomorrow night's event I will get as much of it posted as possible. Meanwhile, once home next week, I'll be busy with record reviews and I have heard from my EMI contact and next week will get the poop on The Beatles reissues from mastering engineer Sean Magee!
Site Map / Direct Links
| | | | | | | | | | | |
| --- | --- | --- | --- | --- | --- | --- | --- | --- | --- | --- |
| MusicAngle | | Equipment Reviews | | Equipment Reviews | | Analog Tips | | News | | Columns |