VPI Traveler/Dynavector 20x2H Contest Now Includes Mikey Microscope Set-up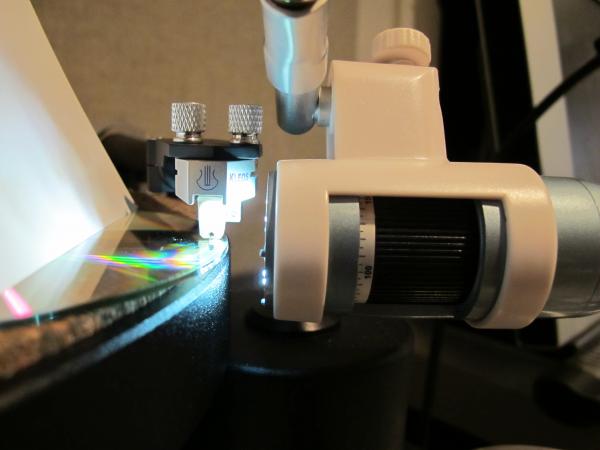 Before the lucky winner gets his or her VPI Traveler and Dynavector 20x2H combo, they will be shipped to the editor's home for expert set-up, including using a digital microscope to set SRA. When the winner gets it home, it should be a "plug and play" experience.
Note - to sign up for the sweeps, you need to go to the sweeps page.
Site Map / Direct Links
| | | | | | | | | | | |
| --- | --- | --- | --- | --- | --- | --- | --- | --- | --- | --- |
| MusicAngle | | Equipment Reviews | | Equipment Reviews | | Analog Tips | | News | | Columns |