We Have a VPI Traveler Winner!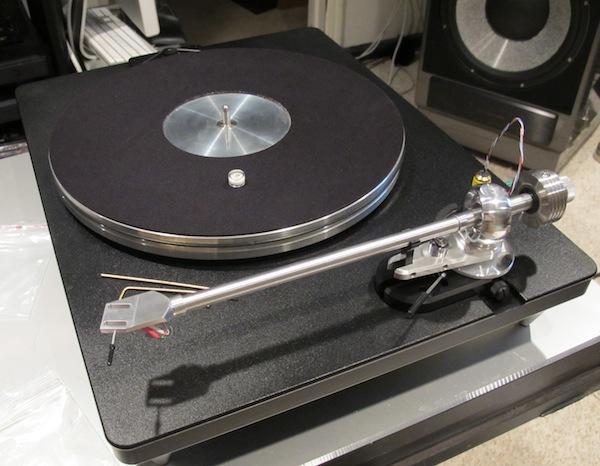 We have a winner in the VPI Traveler turntable, Dynavector DV-20X cartridge plus LPs and accessories—all courtesy the folks at Music Direct—with a set-up courtesy Mikey.
The lucky winner is Utah resident John Styrnol. Congratulations John!
Music Direct shipped the 'table to me along with the cartridge. I set it up using VPI's alignment gauge and then used the Dino-Lite USB microscope to set Stylus Rake Angle of 92 degrees. As it turned out achieving that required the arm to be raised considerably above parallel to the record surface, which is not all that unusual and again confirms to me that the suggested "parallel or slightly below" recommendation common before digital microscopy is usually way off.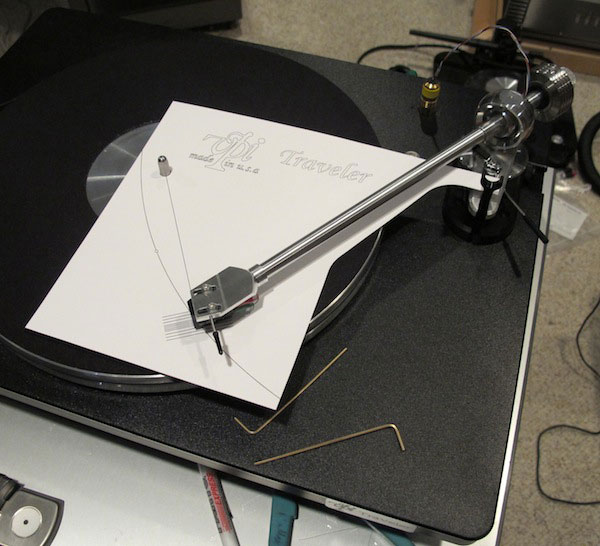 Once the 'table was set up I did a little listening and it sounded really fine. We'll have a review sample here soon.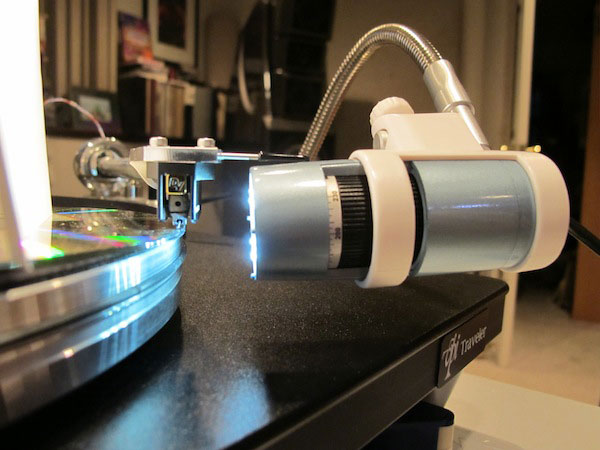 I carefully packed the 'table and the set-up arm, locking in the VTA/SRA ring and securing the stylus guard with blue painter's tape. Fingers crossed that it will survive the shipping intact.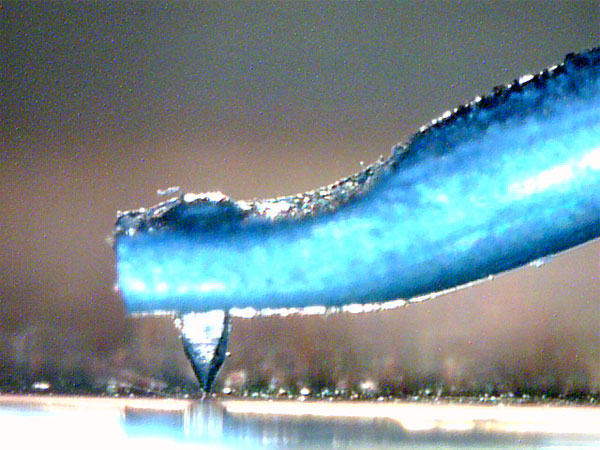 In addition to the turntable and cartridge, Mr. Styrnol also won Mo-Fi LPs, an electronic stylus pressure gauge, a Geo-Disc and record cleaning fluids and brushes all courtesy of Music Direct.
All told, the total value of Mr. Strnynol's haul is in excess of $2000!
Site Map / Direct Links
| | | | | | | | | | | |
| --- | --- | --- | --- | --- | --- | --- | --- | --- | --- | --- |
| MusicAngle | | Equipment Reviews | | Equipment Reviews | | Analog Tips | | News | | Columns |