Jim Hagerman "Kickstarts" A DIY Vacuum Tube MM Phono Preamplifier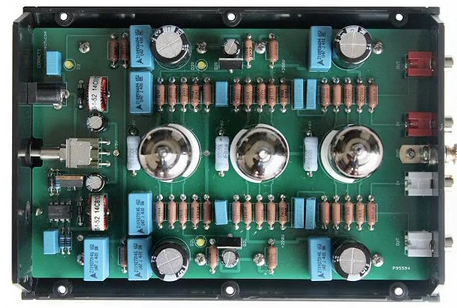 Following up on his success with the Bugle2 solid state phono preamplifier, Hagerman Audio's Jim Hagerman recently commenced a Kickstarter campaign for the Cornet3 a new "third generation" vacuum tube based DIY phono preamp.
The kit version can be yours for a $300 or more pledge. Add $100 and you can get one built. In addition Hagerman is offering his PIccolo2 "head amp" for MC cartridges. A $200 pledge gets you the kit, or $250 assembled. Or get both kits for a pledge of $500 or more or $650 assembled.
You read read all of the details here.
I supported the Bugle2 campaign and got the kit but haven't yet had time to build it.
<!- ------------------------------------>
| | | | | | | | | | | |
| --- | --- | --- | --- | --- | --- | --- | --- | --- | --- | --- |
| | Equipment Reviews | | The Gruvy Awards | | Blogs | Columns | | Show Reports | | News |