Tour the SME Factory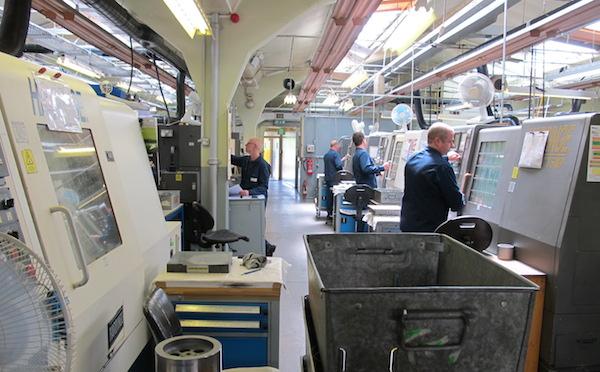 Following Munich's High End 2014 show I flew to the U.K. where I met up with Chad Kassem and Chad Stelly of Acoustic Sounds, the new American SME distributor. On Monday, May 19th we took a train to Shoreham by Sea to visit turntable and tonearm manufacturer SME.
The history of this venerable company is best discussed in a product review. On this day we were happy to have a full day's worth of SME including a guided tour conducted by operations manager Liam Daly. We also got to visit the home of SME's founder, late Alastair Robertson-Aikman and meet his wife. I was fortunate to meet Mr. Aikman during my last visit some years ago.
Today his office and his listening room are as they were while he was alive. His son Cameron has taken over but he was unavailable during our visit.
So take the two part SME tour and be assured that a great deal more news from the Munich show will be posted here over the next few days:
<!- ------------------------------------>
| | | | | | | | | | | |
| --- | --- | --- | --- | --- | --- | --- | --- | --- | --- | --- |
| | Equipment Reviews | | The Gruvy Awards | | Blogs | Columns | | Show Reports | | News |