Listen Up! Music Matters Denver Event Video Posted on YouTube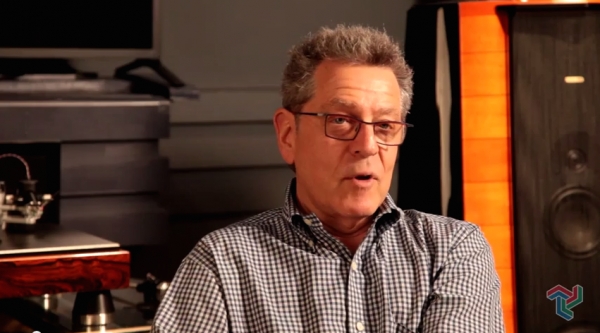 Last winter analogplanet.com editor Michael Fremer attended a Music Matters event at Denver's Listen Up! retailer. Retailers throughout the country hold these "meet and greet" events for their regular customers and to attract new ones to the store.
These are mostly manufacturer hosted events with each manufacturer or groups of manufacturers getting a showroom in which to do presentations. Occasionally they invite journalists and writers to provide their perspective. The simultaneous sessions run about 20 minutes, with a 10 minute break for room change and a bite to eat.
Start time is usually around 5:30PM and end time is usually 9:30. That's 4 hours or 8 sessions, and sometimes 10. For customers it's great fun to go room to room to hear the spiel, get a musical demo and meet the folks they've perhaps only read about in the magazines, plus the food and vino are usually very good.
For the participants it can be grueling. We don't get to leave the room the entire time and we have to present repetitively, which can be challenging. So while the attendees come walking into the room with drinks and food, we get none until a late night restaurant dinner. It's actually a great deal of fun, especially to be able to spend time with people with whom you only get to socialize at hectic hi-fi shows.
Listen Up! does these events as well as any retailer and they take the opportunity to interview participants and post the videos on YouTube. Sometimes it takes them some time to produce and post as with this one, which was just put up on YouTube. Since I shared a room with Joe Harley of Audioquest and Music Matters Blue Note vinyl reissues as well as Mat Weisfeld of VPI, and since Joe and I had had a very successful local public radio station interview earlier in the day, the Listen Up! folks decided to pair us again for this interview.
<!- ------------------------------------>