25 Contemporary Jazz Titles Coming From Analogue Productions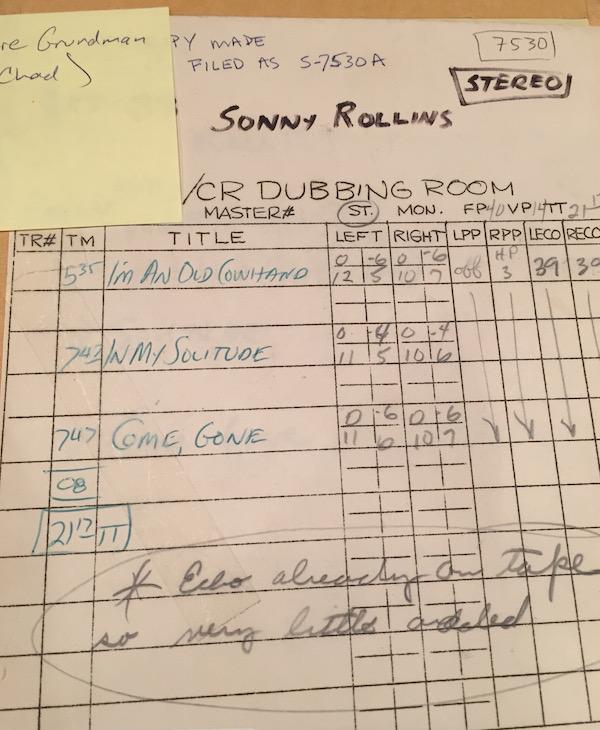 Analogue Productions recently announced the reissue of 25 titles from the musically rich and superbly recorded Contemporary Jazz catalogue.
The records will be cut from the original master tapes by Bernie Grundman at Bernie Grundman Mastering in Los Angeles and plated and pressed at QRP in Salina, Kansas.
Two cutting chains will be auditioned for the project: Grundman's standard solid state chain and one that duplicates in a somewhat updated form, the original Contemporary Record chain, including Haeco vacuum tube electronics and cutter head.
Analogue Productions' Chad Kassem invited analogplanet.com editor Michael Fremer to be present at the first go-round with the tapes, the day before T.H.E. Show Newport.
The footage below was shot at Bernie Grundman Mastering at that session. Though the new chain has yet to be fully completed, Bernie cut for Chad two lacquers containing two selections, each cut using both the solid state and tube chains, though the "vintage" one has yet to be completed.
The idea was for Chad to take the lacquer to T.H.E. Show Newport and let consumers hear both cuts and choose a favorite—not that the results would have proven dispositive.
The first 25 titles will include Sonny Rollins' Way Out West and Sounds Unheard Of!— the latter a percussion-oriented stereo "demo" record of sorts featuring arguabl ho-hum (but well-played) music and plus superb sonics.
In the mastering room for the session was John Koenig, son of Contemporary Records founder Lester Koenig, Analogue Productions' Chad Kassem, mastering engineer Bernie Grundman, Analogue Productions' official photographer/videographer Ben Williams and analogplanet.com editor Michael Fremer.
<!- ------------------------------------>