Analogplanet Radio's President's Day Show Now Available For Streaming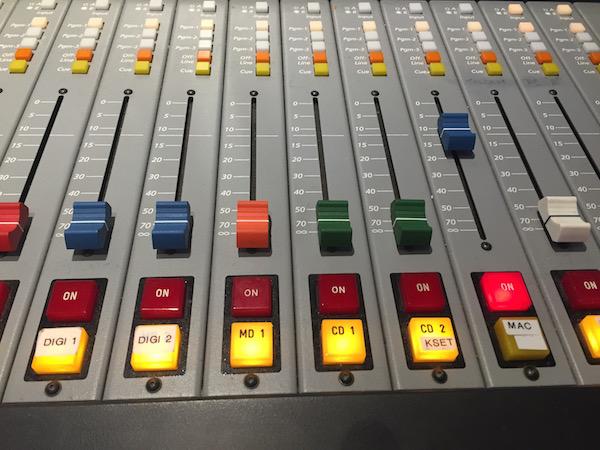 Analogplanet Radio's President's Day Show is now available for streaming here and on the
WFDU.fm website
.
The musical theme is President's Day even though February is pledge month, so expect the usual barrage of money-begging. And this show is more politically oriented than usual, both because of President's Day, and because of the passing of Judge Antonin Scalia and the campaign fallout.
I tried to find political balance but the fact is, there are few conservative songs—at least that I could find. The only one I know is "I'm For Barry, and I'm for freedom", which was sung at a Young Americans For Freedom event I attended back in 1964 when I supported Goldwater (as did Hillary Clinton). So I sang it A cappella. Yes,I actually remembered the tune!
I also found a very old David Bowie song that start's the show, and the Ferit Odman "On a Misty Night" that's also on my YouTube channel and another jazz track you'll find interesting. And then it's on to President's Day! (Note: I forgot to start the CD-R recorder at the beginning of the show so I recorded the first minute or so using a microphone from the station's stream. All of the music though, was recorded to CD-R and so sounds fine.
I hope you make it to "America" by Simon and Garfunkel (not to be taken as a Bernie endorsement) because this original pressing sounds magnificent even as an MP3.
Set List President's Day:
David Bowie: Can't Help Thinking About Me
Ferit Odman: On a Misty Night
TV All Stars: Peter Gunn Theme
Henry Mancini: Baby Elephant Walk
Dion: Abraham, Martin and John
Greg Brown: '64 Dodge
Ry Cooder: FDR in Trinidad
Elvis Costello: Eisenhower Blues
Paul Revere & The Raiders: Our Candidate
Randy Newman: Mr. President (Have Pity on the Poor)
Byrne/Eno: America is Waiting
1000 Points of Light: Don Was
Cream: Politician
Ramones: Bonzo Goes to Bitburg
Ani DiFranco: Which Side Are You On?
CSN&Y: Ohio (live)
Neil Young: Campaigner
Stevie Wonder: You Haven't Done Nothing
James Taylor: Let it All Fall Down
Robyn Hitchcock: The President
America: Simon and Garfunkel
NoFX: Leaving Jesusland
Greg Holden: I Don't Believe You
Loudon Wainright III: Dead Skunk
<!- ------------------------------------>