"Baby's On Fire" LP vs. CD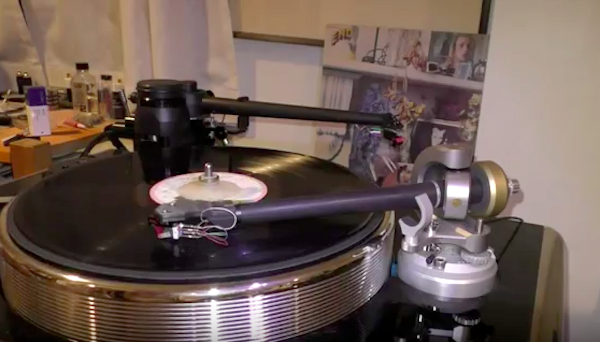 Compare an original forty three year old U.K. "pink rim" Island pressing of "Baby's On Fire" from "Here Come the Warm Jets" (ILPS 9268), Brian Eno's debut solo album with the 2004 DSD remaster using the original tape played back on an Ampex ATR playback deck with custom ARIA electronics.
Which do you think sounds better?
I picked up this copy in the U.K. a few years ago. It's the first one I've found with the blue Island insert and a mastering stamp indicating it was not cut and processed by EMI. The first copy I bought in 1974 and all subsequent copies lacked the familiar blue inner sleeve and were mastered by EMI. I thought that one sounded best (on LP).
<!- ------------------------------------>
| | | | | | | | | | | |
| --- | --- | --- | --- | --- | --- | --- | --- | --- | --- | --- |
| | Equipment Reviews | | The Gruvy Awards | | Blogs | Columns | | Show Reports | | News |