Throw Away Your Old AudioQuest Carbon Fiber Brush!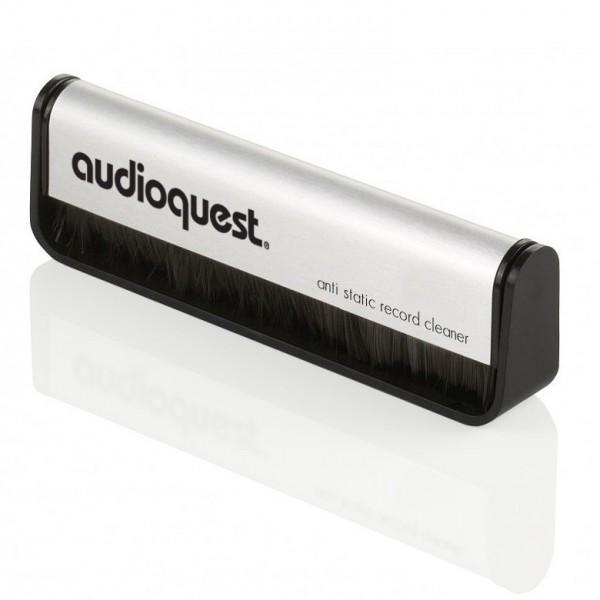 AudioQuest's carbon fiber brush, in production for thirty five years, has been the industry "standard" dry record brush. If you have the one pictured above, please throw it out or donate it to a really needy record collector.
You should replace it with AudioQuest's new carbon fiber brush pictured below.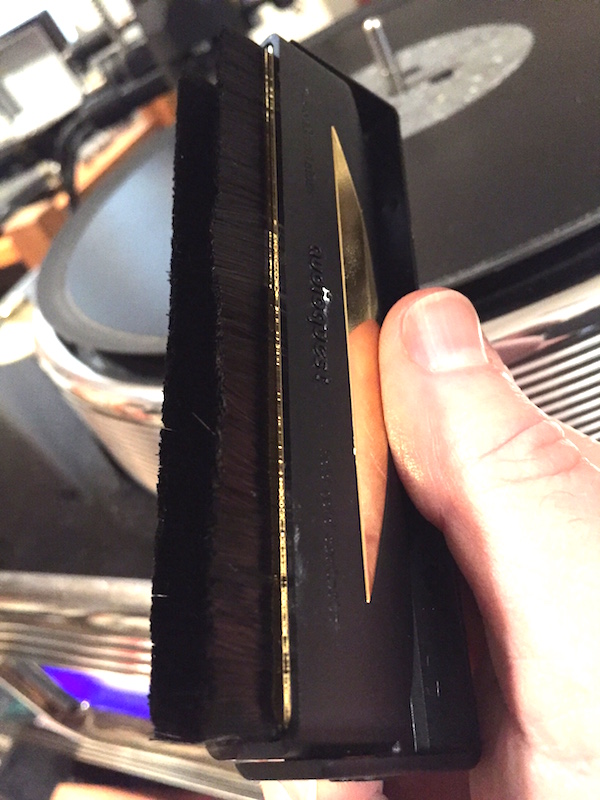 Why? Company founder Bill Low eventually realized that the original brush, along with most others, doesn't provide a good electrical path between the fibers and the handle, which is the static electricity "ground" discharge point to your hand. We are the world. You are the ground. The original brush's handle has a print-protecting coating that inhibits the static-electricity's path to ground.
So AQ went back to the proverbial drawing board and re-designed the brush, which required new tooling for every part. The new brush has what the company calls "ideal conductivity" from the carbon fibers, through the brush's internal parts to the conductive gold contacts placed close to your fingers, which is where they need to be. You can see the gold strip in the photo.
The new brush is priced under $25 just like the old one.
As for how to use the brush (which is often mis-used), remember that if you press down to the point where the bristles flex, you have missed the point! Gently hold the brush so it barely contacts the record as it spins and then use a front-to-back "scooping" motion to lift away the dust. The rear-mounted set of bristles will pick up what the front ones miss. Repeat as necessary and then use the handle to clear dust from the bristles. Never use your oily fingers. Or your late ones.
Does it work better than the old brush? You have to axe?
<!- ------------------------------------>