Meet Malachi Lui, A 12 Year Old Very Serious Record Collector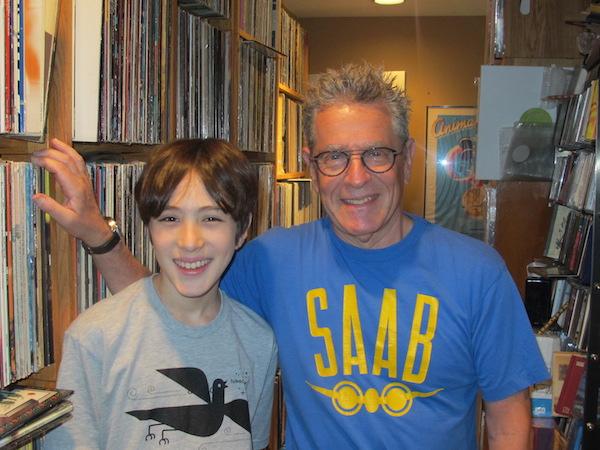 A friend of AnalogPlanet editor Michael Fremer texted a few weeks ago "There's a kid on radio station WFMU who sounds like you! He's talking about vinyl and different pressings and mastering engineers". Fremer responded "cool". Then came another text: "He just name checked you!"
So after ascertaining his name and finding his comments all over the AnalogPlanet YouTube channel the editor contacted his mother Wendi and today she brought him over for an afternoon of listening to records.
He requested A Love Supreme (and we talked about the original Van Gelder stereo and mono versus the double 45 from Analogue Productions that's OOP), Fresh Cream, Kind of Blue and many other classics (he likes Coltrane's soprano sax playing most) as well as new music.
How much fun did we have? I wish it could be bottled. You will love this kid!
<!- ------------------------------------>
| | | | | | | | | | | |
| --- | --- | --- | --- | --- | --- | --- | --- | --- | --- | --- |
| | Equipment Reviews | | The Gruvy Awards | | Blogs | Columns | | Show Reports | | News |