HiFiction Introduces Innovative X-quisite Cartridge Line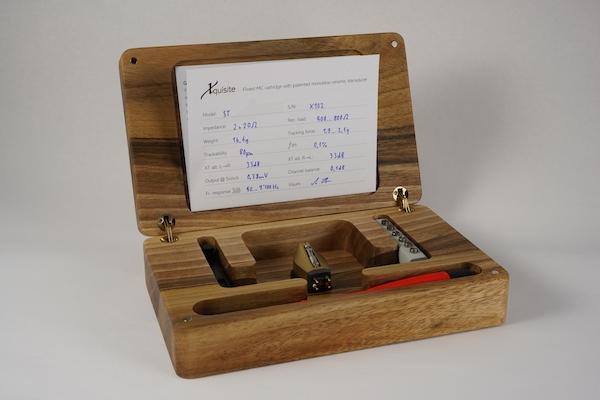 Switzerland-based
HiFiction
, best known for its line of Thales tangential tracking pivoted tonearms and high-performance compact turntables recently announced a new, high technology cartridge line called X-quisite (in July of 2018 HiFiction announced its acquisition of EMT's cartridge assets).
All 3 of the cartridges in the X-quisite lineup feature a patented monobloc-ceramic transducer consisting of a one-piece high-strength ceramic cantilever and coil body that eliminates the joint between the cantilever and coil body typically found in cartridges using aluminum, boron, sapphire and even diamond cantilevers.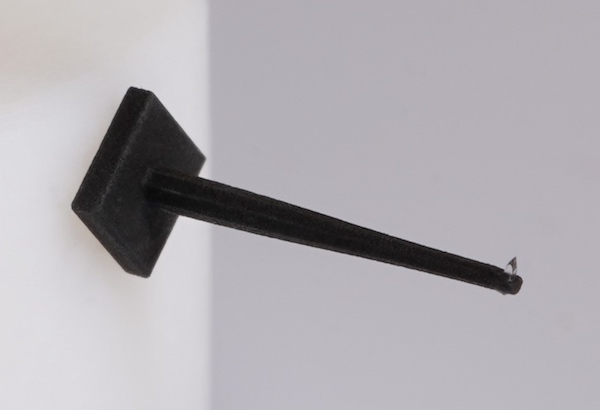 According to HiFiction's white paper, in addition to the high-dynamic tracking process causing softer aluminum cantilevers to deform, movement loss occurs because of the aforementioned joint's location at the point of the lever action's highest dynamic load.
While the stiffer type cantilevers minimize aluminum's loss, HiFiction avers that the joint between cantilever and coil body produces a harder load and thus a weak point that impairs signal transmission quality.
HiFiction claims for it's monobloc-ceramic technology "absolutely pure transmission of the musical signal from the diamond top to the coil body" and thus "supreme detail resolution… and extremely natural sound".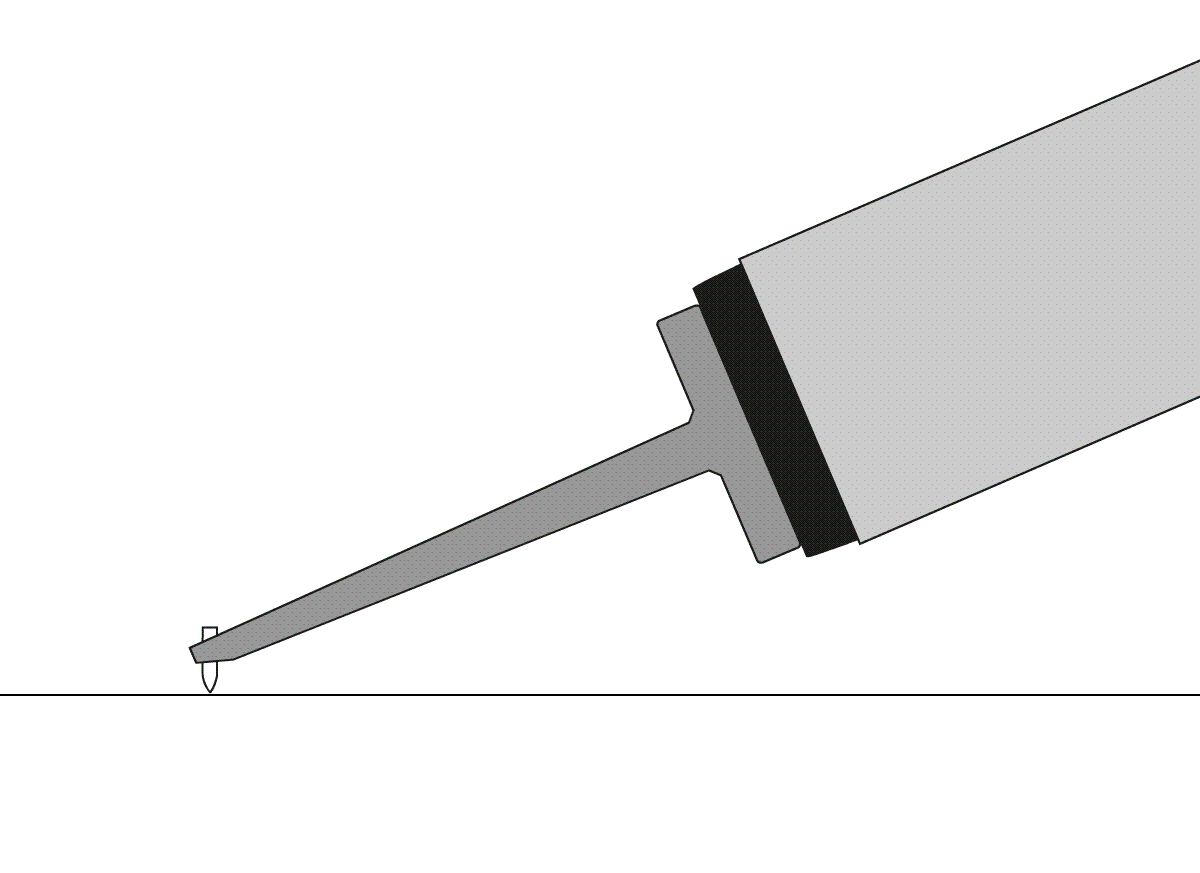 The "x-diamond" micro-ridge diamond stylus fits precisely into a cantilever cross hole where it is affixed with "tiny quantities of a technical adhesive".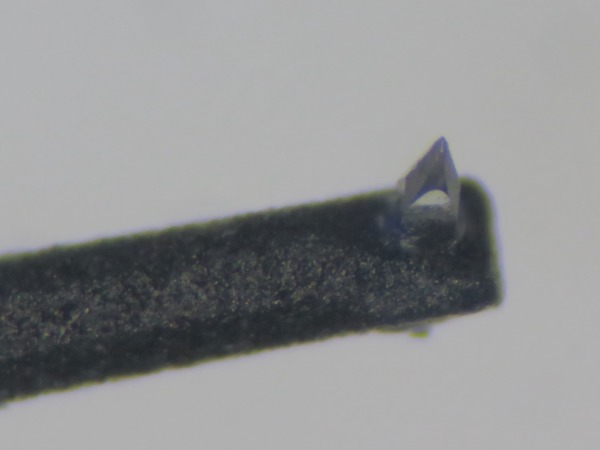 The winding technology used has been specifically adapted for use with the ceramic coil-body. Depending upon the particular model, the coil winding is either of high-purity grade copper, silver or gold.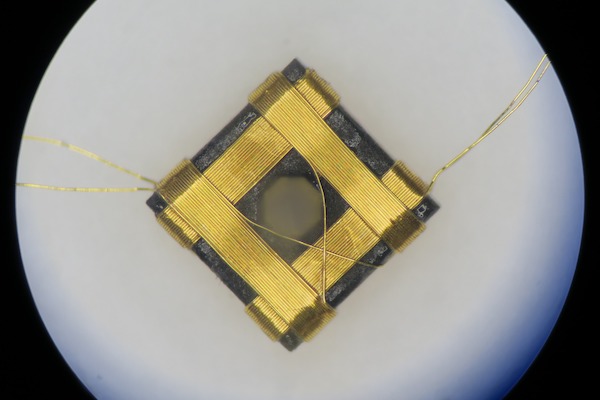 The iron-free core design requires a strong magnet circuit in order to produce sufficient output. HiFiction chose one of Neodymium-Armco in a design that reduces to a minimum eddy current loss. The magnet is built into an aluminum holder to insure direct as possible mechanical energy flow from tone arm to transducer. A carefully matched wooden inlay between tonearm and cartridge is aid to balance the contact area's resonant properties. Each of the 3 cartridges is milled of a solid metal block with materials differing depending upon the model.
The Three X-quisite Models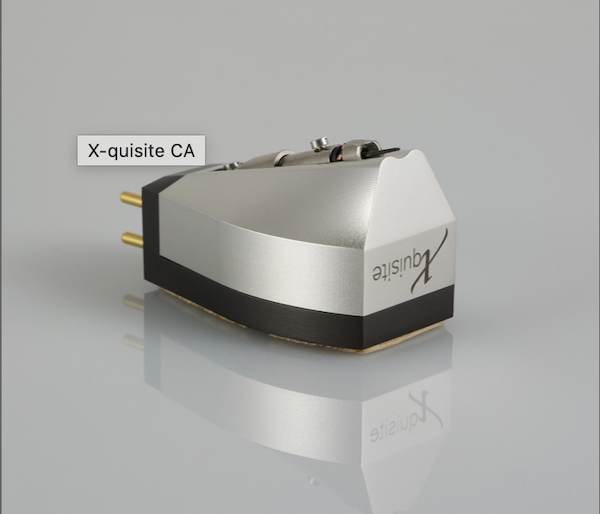 X-quisite CA features a body of aluminum and wood and copper coils. It weighs 14.8 grams, tracks between 1.9 and 2.1 grams, outputs .3mV (@5cm/s) has a compliance of 12µm/mN and an internal impedance of 24 ohms with a recommended load of between 400 and 800 ohms.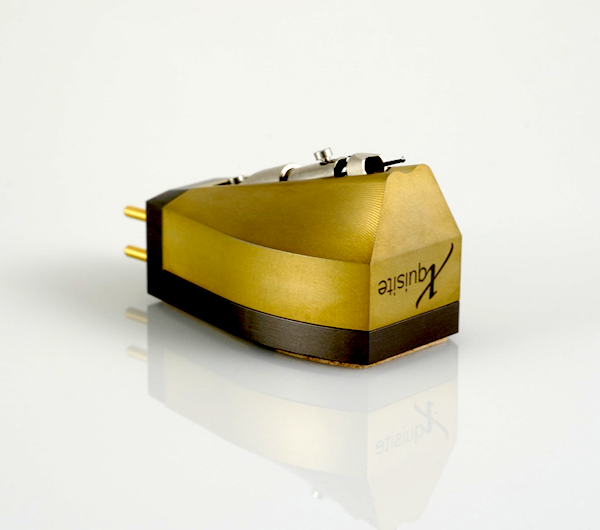 X-quisite ST features a body of Titanium-aluminum-wood and coils of silver. It weighs 16.6 grams and otherwise has the same specs as the CA.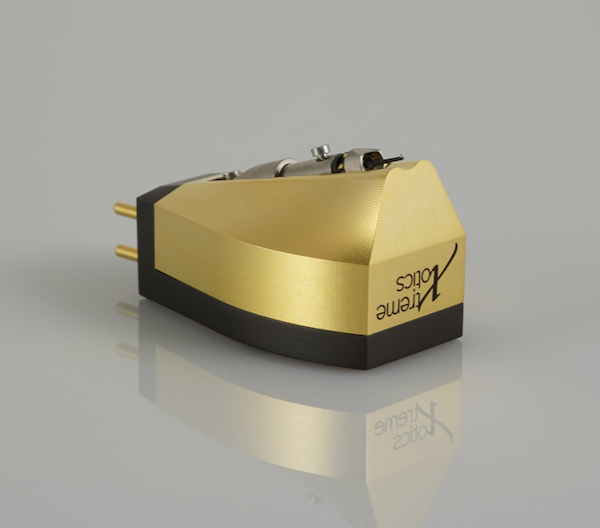 The "Extreme Exotics" is exclusively made for Audio Exotics, Hong Kong and is available only from that company. It features a body of Bronze-aluminum-wood and features coils of pure 24 karat gold. Other specs are mostly identical to the other cartridges though internal impedance is listed as 20 ohms not 24.
Prices have yet to be announced.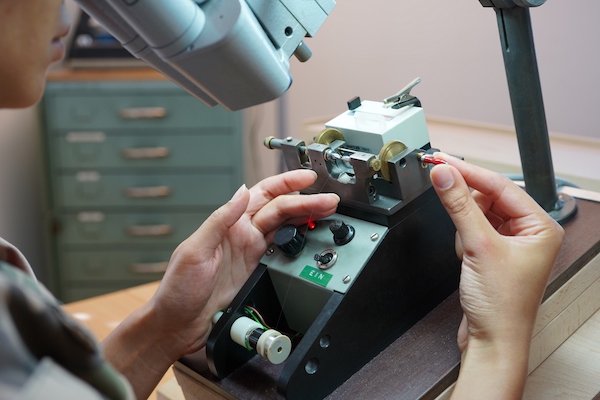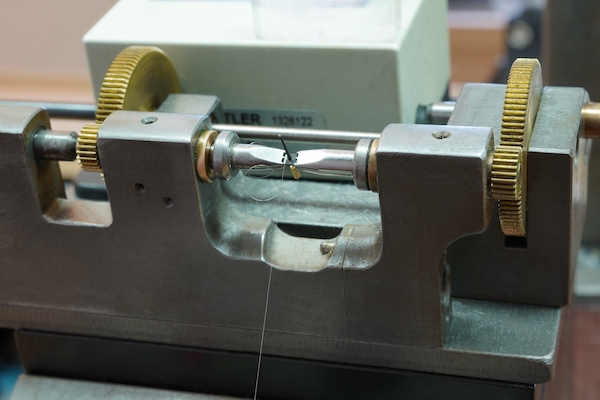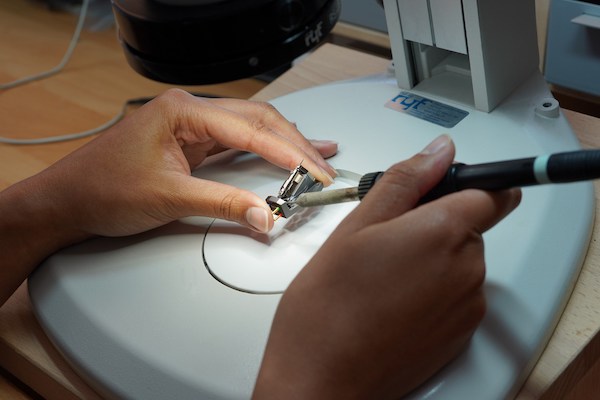 <!- ------------------------------------>