Thorens Introduces New TD124DD SPU Turntable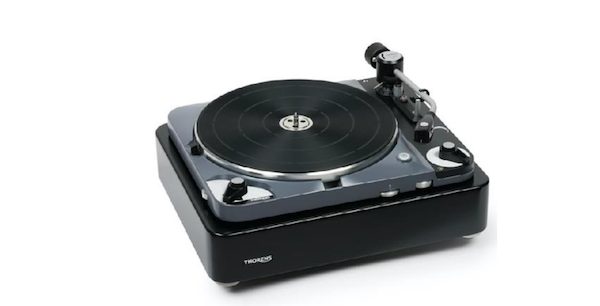 Using what it calls "modern approaches", Thorens just introduced a new limited edition TD124DD SPU turntable that has the look of the original classic but the company says has been "massively improved upon", beginning with a switch from the original's friction wheel and belt to a new "High Precision" Direct Drive motor.
The height adjustable aluminum chassis now rests on vibration-damping rubber elements. Included in the purchase price is a special Ortofon SPU (SPU TD 124). The TD124DD includes an external power supply along with both RCA single-ended and balanced XLR outputs. The new turntable comes with an original product signed certificate and is shipped in a flight case. MSRP is $14,000. Availability in The United States will be "end of December/beginning of January".
<!- ------------------------------------>
| | | | | | | | | | | |
| --- | --- | --- | --- | --- | --- | --- | --- | --- | --- | --- |
| | Equipment Reviews | | The Gruvy Awards | | Blogs | Columns | | Show Reports | | News |