Want a Lacquer of A Love Supreme Cut From the Original Master Tape?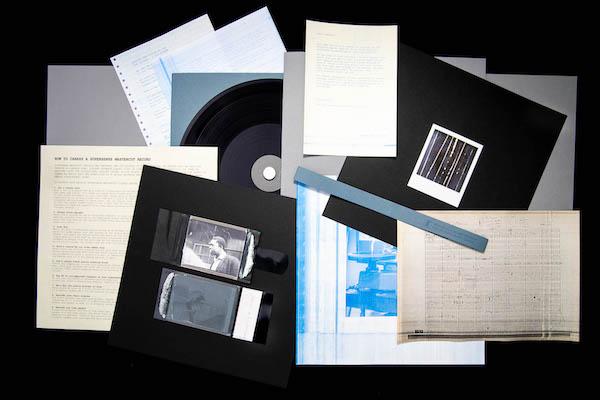 Not kidding. Supersense and Universal Music Group, Austria are making available a limited number of lacquers cut directly from the original master tapes of a few albums including
A Love Supreme
and
Getz/Gilberto
. That's what they are saying, I don't blame you for being incredulous.
The program is called "Supersense Mastercut Editions". It's similar to ERC's thing, except Supersense cuts lacquers and doesn't press records. The presentation uses traditional letterpress and hot foil printing techniques but more to the point, they have an all-analog cutting chain and six lathes so they can cut 6 lacquers simultaneously.
I know, some of this doesn't make much sense or even Supersense. Why would UMG allow master tapes to be repeatedly played? Why would the master be shipped to Austria? I do not know but the website says : "For this project, Universal Music Group, the world leader in music- based entertainment, provided access to its archives containing the greatest recordings from over a century of music history. These reproductions are mady by carefully selecting original sound recordings that are transferred to disc completely unedited from the original tape."
For the Coltrane lacquer the site says "Premier cut: 01-99, USA edition 01-500". I do not know what that means. However I have been told that the tape being used is the original tape Rudy Van Gelder rejected years after the first release because of flaws. Instead he chose the tape copy sent to the U.K. shortly after the recording. It's apparently in better condition and sounds better. Nonetheless, you can get the original tape cut to lacquer in this deluxe presentation and either play it or hang it on the wall.
I can understand doing this with the Coltrane tape but Getz/Gilberto played back hundreds of times? I don't get that. A copy used for these purposes I get. In any case, we'll stay on top of this and fill you in with more details as we get them.
For more information go to the Supersense website. Incidentally, I visited Supersense in Vienna a few years ago and you can "visit" yourself by clicking on the embedded video below. The same people, by the way, brought back Polaroid film.
<!- ------------------------------------>