Review Explosion: The Weeknd, Burial, Hikaru Utada, The Beatles, & Beach House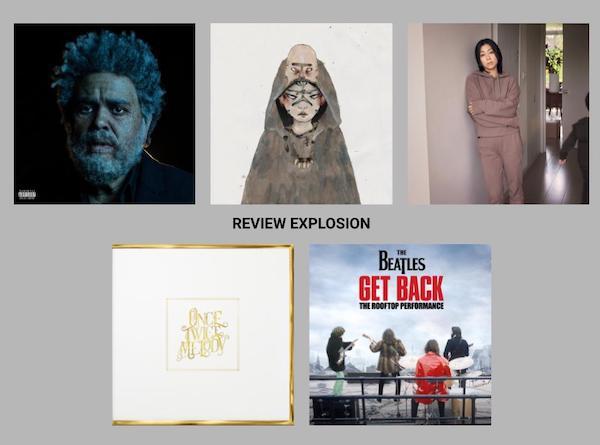 (Review Explosion, curated by contributing editor Malachi Lui, is AnalogPlanet's guide to notable recent releases and reissues. It focuses on the previous few months' new releases for which we don't have time or energy to cover more extensively.)
The Weeknd - Dawn FM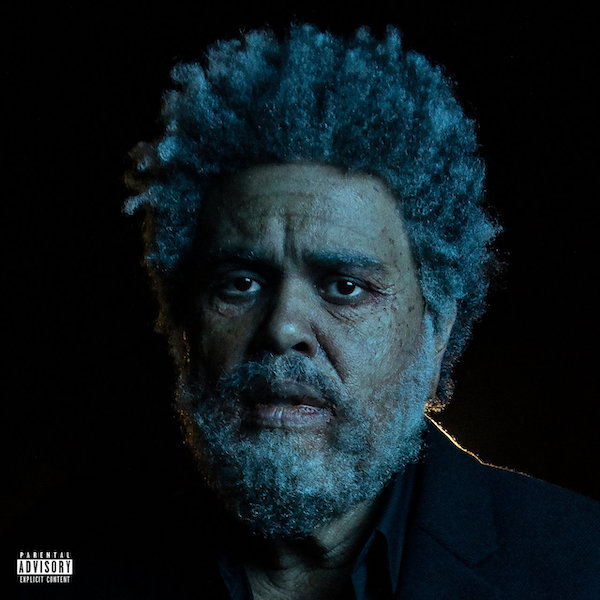 XO/Republic B0035135-02 limited edition autographed CD (2LP coming in April)
Produced by: The Weeknd, OPN, and Max Martin (executive producers)
Engineered by: Various
Mixed by: Serban Ghenea
Mastered by: Dave Kutch at The Mastering Palace
Music: 8
Sound: 8
The Weeknd is no longer in a Vegas casino; Dawn FM, the highly anticipated follow-up to 2020's multi-platinum After Hours, instead places the artist born Abel Tesfaye on a fictional radio station hosted by Jim Carrey, accompanying listeners' drive through the dark tunnel of purgatory (at least, that's how he seems to explain it). While Dawn FM hasn't yet matched After Hours' chart success (that album's inescapably infectious "Blinding Lights" was named Billboard's "#1 Greatest Hot 100 Hit of All Time"), it further cements The Weeknd as an expert musical curator. Diving deeper into previously explored 80s dance-pop influences, Tesfaye co-produced Dawn FM alongside Swedish pop hitmaker Max Martin and experimental electronic musician Oneohtrix Point Never (Daniel Lopatin); the tension between Martin's mathematical pop precision and Lopatin's progressive electronic synth craziness is evident, with Lopatin clearly pushing against the boundaries of Martin's formula. (Other producers are also credited, though Tesfaye, Lopatin, and Martin are the album's heavily involved executive producers.) While the lyrics aren't particularly special—Tesfaye is still the same failed romantic as last time, just with even more money and fewer graphic details to relay—the soaring yet measured vocal performances fit perfectly over the retrofuturistic electronic production. And in a playlist-oriented era, Dawn FM focuses on an involved listening experience, with mostly seamless transitions taking the album from "Take My Breath"'s Moroder-esque pulsating synths and the Tomoko Aran-sampling "Out Of Time" to the gloriously weird mock infomercial "Every Angel Is Terrifying" and the freestyle sounds of "Don't Break My Heart." Whether or not the songs have as much individual longevity as After Hours', Dawn FM is The Weeknd's most complete-sounding full-length yet, its diverse set of ideas culminating in 52 minutes of catchy pop songs with enveloping synthwave textures. (However, it's worth noting that Dawn FM's radio theme clearly takes cues from Lopatin's Magic Oneohtrix Point Never, which includes the excellent Tesfaye-featuring "No Nightmares.")
The 2LP vinyl hits stores in late April, though it remains to be seen if this album works well over four sides. In the meantime, I ordered from The Weeknd's webstore the limited edition (standard cover) CD said to be signed by Tesfaye himself. The autograph, his silver-Sharpied lowercase "a," comes on a logo insert separate from the album cover (everything comes in a sealed jewel case). While the digital mastering is compressed, the three-dimensional mix still shines through, and for $12 I can't complain. (There's no shortage of "autographed" Dawn FM CDs: in addition to the variants still available on Tesfaye's webstore, there's another signed edition exclusive to independent record stores.)
Burial - Antidawn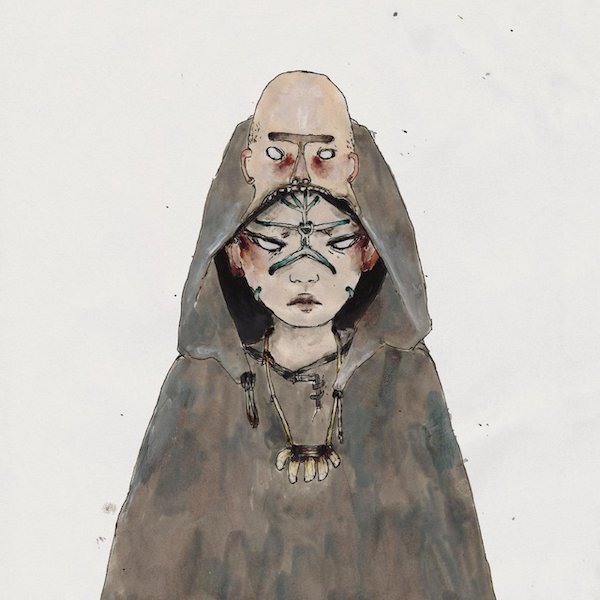 Hyperdub 44.1/24 stream (12" EP and CD available)
Produced by: Burial
Engineered by: Burial
Mixed by: Uncredited
Mastered by: Jason Goz at Transition Mastering
Music: 5
Sound: 8
Following years of 12" and 10" singles and EPs, Burial (William Bevan) recently released the 44-minute Antidawn, a so-called EP that marks his longest release since 2007's landmark Untrue. Despite the distinguished formality of proper cover art, however, Antidawn is merely the latest in a string of boring Burial releases, each one further diminishing what once made him great. His tracks on last year's Shock Power Of Love split EP felt emotionally cliched and formulaic, though at least that record retained his trademark drums; Antidawn opts to mostly remove those, and without drums and emotion, Burial sounds like a caricature of his earlier self. The now well-worn ghostly vocal samples, synth backgrounds, reverb, and static sometimes make way for fleeting moments of beauty (the organs on "Shadow Paradise," for example), though it feels more calculated than genuine. A lazy, snooze-inducing work from a producer who once so eloquently captured human emotion, Antidawn will only waste your time.
Hikaru Utada - BAD MODE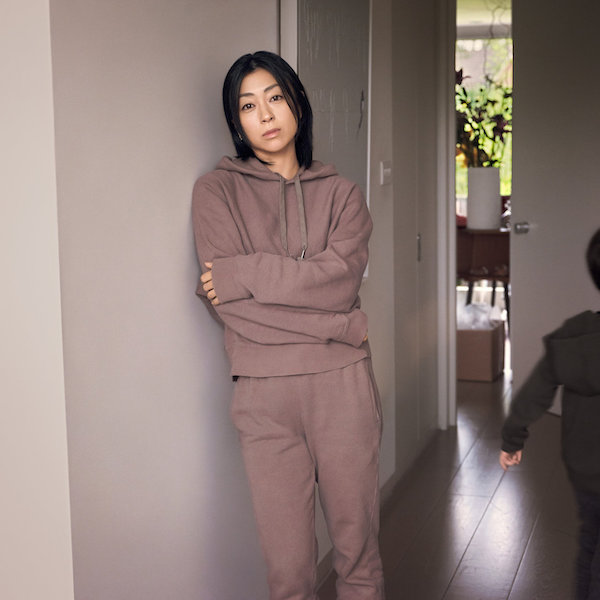 Sony Japan 96/24 stream (CD and CD/DVD/Blu-ray box set available, 2LP coming in April)
Produced by: Hikaru Utada, Nariaki Obukuro, Sam Shepherd, A.G. Cook, Poo Bear, and Skrillex
Engineered by: Various
Mixed by: Steve Fitzmaurice
Mastered by: Randy Merrill at Sterling Sound
Music: 7
Sound: 8
J-pop superstar Hikaru Utada returns with BAD MODE, their first album in four years as well as their first bilingual full-length (their previous albums were either in Japanese or English, not both). Working with co-producers Nariaki Obukuro, Sam Shepherd (Floating Points), and PC Music's A.G. Cook, Utada crafts slick, buoyant pop music that despite the almost entirely electronic instrumentation retains a natural sense of space and timbre. While the songs with themes of self-improvement and self-love are listenable, many of those tracks feel cramped, cliched, and overly safe. Rather, Utada shines on the looser moments, particularly the trip hop-leaning "Not In The Mood" and BAD MODE's 12-minute closer "Somewhere Near Marseilles," a deep house track where their vocal performance perfectly fits the light synths and bouncing drums. It's not the most consistent listen—the tracklist is backloaded, and the Skrillex-produced "Face My Fears" feels out of place—but it's a solid record that reflects Utada's status as a pop veteran not done exploring themself.
The Beatles - Get Back (Rooftop Performance)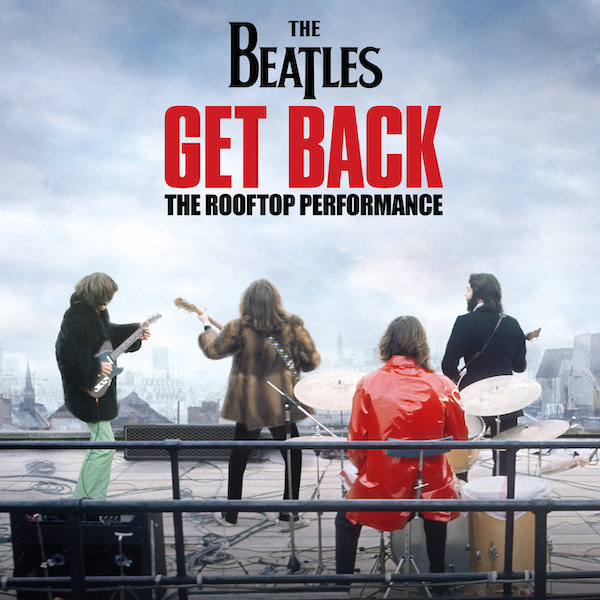 Apple/UMe 96/24 stream (no physicals yet)
Produced by: Glyn Johns
Engineered by: Glyn Johns and Alan Parsons
Mixed by: Giles Martin and Sam Okell
Mastered by: Uncredited
Music: 7
Sound: 8
Coinciding with the Get Back documentary's physical release, Apple/UMe finally released the Beatles' famed "rooftop concert/performance" as a complete, audio-only hi-res stream. (It's not yet physically available, and a standalone review rehashing its context would be near-pointless.) Newly mixed by Giles Martin and Sam Okell, it of course includes the takes of "I Got A Feeling," "One After 909," and "Dig A Pony" used for the Let It Be album, as well as the full "Don't Let Me Down" takes previously edited together on 2003's Let It Be… Naked. The redundancy both within this release and the overall Beatles catalog might deter casual listeners, though hardcore fans will definitely enjoy hearing it all in one place. That said, the mastering is a bit too compressed, and the lack of even a purchasable download is confusing.
Beach House - Once Twice Melody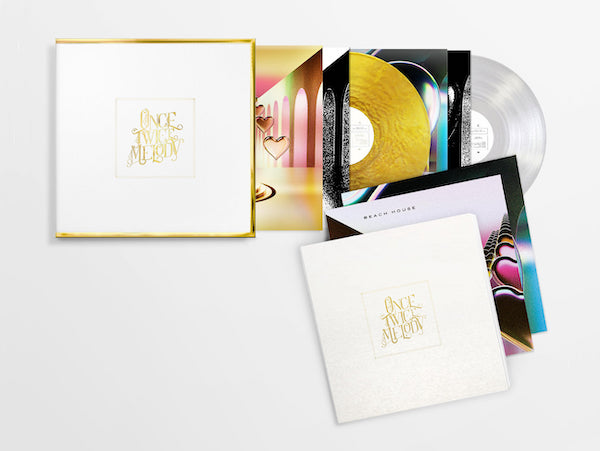 Sub Pop SP 1470 "Gold Edition" limited edition colored vinyl 2LP box set
Produced by: Beach House
Engineered by: Trevor Spencer, Nick Tveitbakk, Gabe Burch, Travis Warner
Mixed by: Alan Moulder, Caesar Edmunds, Trevor Spencer, Dave Fridmann
Mastered by: Greg Calbi and Steve Fallone (digital), Ryan Smith at Sterling Sound (vinyl)
Music: 8
Sound: 8
Baltimore dream pop duo Beach House's new album Once Twice Melody is their most ambitious yet. A sprawling, self-produced 84-minute double album gradually released in four "chapters"/sides, Once Twice Melody's ethereal sound impressively sustains its length without getting overwhelming or dull. Victoria Legrand and Alex Scally time and again prove themselves masters of atmosphere and vibe, and this texturally uniform yet stylistically varied 18-song set is no different. Ranging from the opening title track's 60s French pop influences to the sparkling 80s synths of "Finale," Once Twice Melody is a comforting pillow of sound; invest time into it, and you'll be immensely rewarded. "Superstar"'s haziness, longing vocals and lyrics on the spacious "ESP," the hypnotic repetition of "Over And Over," and the lush live strings used to especially great effect on the closing "Modern Love Stories" are all aesthetically pleasing, though the songs are substantive enough to not rely on sound construction alone. Once Twice Melody might not be the absolute best or most important Beach House record, but it's an excellent culmination of their prior work and a fine entry point into their discography.
The album has several physical configurations: the Gold Edition limited 2LP box set, the Silver Edition standard black vinyl 2LP, a 2CD set miniaturizing the Silver Edition 2LP, and a double cassette. I bought the Gold Edition, which features standard weight colored vinyl LPs (gold swirl LP1, clear LP2), printed inner sleeves, separate mirrorboard jackets, a full-color 32-page book, and two posters, all housed in a gold foil-stamped, textured, hinged box. Greg Calbi and Steve Fallone at Sterling Sound mastered files from which Ryan Smith cut lacquers, and the sound is clear and immersive. The RTI-pressed LPs are flat and mostly quiet, and the art book and posters are also high-quality; the box set is definitely worth the $54 cost (or whatever your local record store of choice is charging).
(Malachi Lui is an AnalogPlanet contributing editor, music obsessive, avid record collector, and art enthusiast. He's currently waiting for Kanye to properly finish Donda 2. Follow Malachi on Twitter and Instagram.)
<!- ------------------------------------>