Time to Put Away The Onzow ZeroDust?
These latest microscope photos from WAM Engineering LLC (WallyTools) offer dramatic evidence that the Onzow Zerodust leaves a stubborn, difficult to remove residue on "clean" styli as well as on cantilevers. It's a troubling discovery.
This first photo shows an Onzow Zerodust "clean" stylus with a residue adhering to the stylus: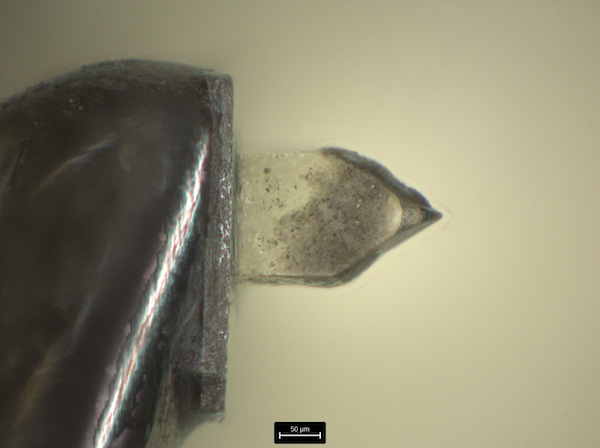 Here's the same stylus after an extensive and difficult cleaning process using a carefully applied bristle brush and a liquid stylus cleaner. Note there is still some residue: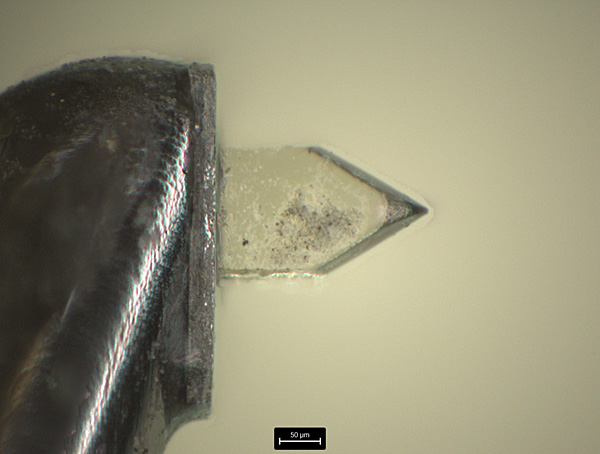 Here is another ZeroDust before cleaning image.

And here's the same stylus after a laborious stiff bristle plus liquid cleaning. Note there remains stubborn residue
Equally troubling is that the residue also sticks to cantilevers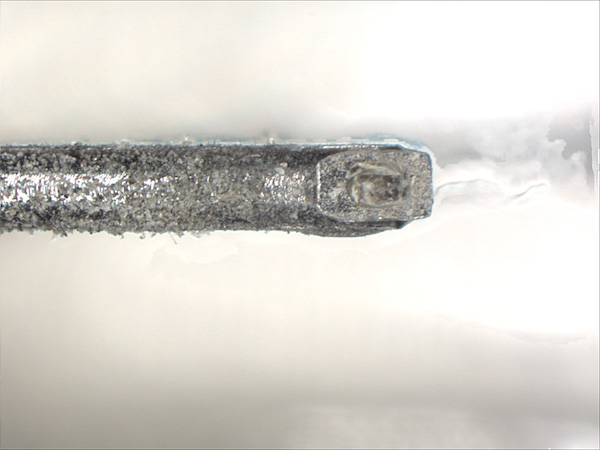 Here's that same cantilever after a very tricky cleaning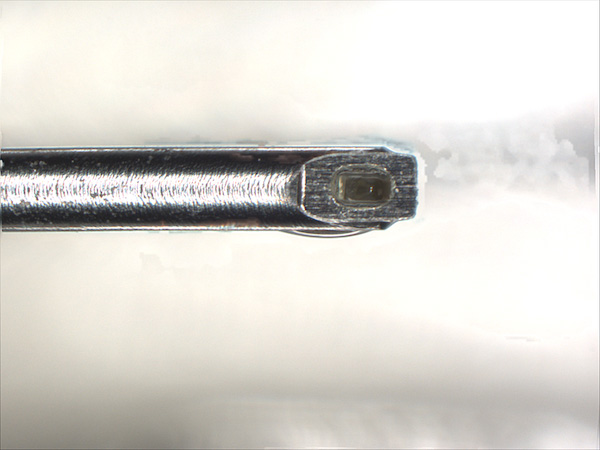 Here's a shot showing how far up a cantilever the material can adhere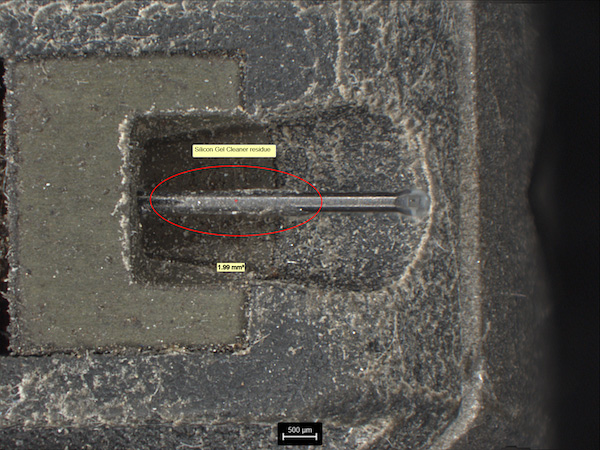 There are other images showing similar residues left by both the Onzow and the even stickier DS Audio cleaning "pad". An analysis of the residue shows it is not silicone but rather a polymer of some sort. Further material analysis is forthcoming and will be reported here as soon as it's available. Meanwhile it's your choice whether or not to continue using either of these products but regardless, I'll be carefully brushing my styli that have been cleaned with either of these products using a stiff brush and a non solvent stylus cleaner (I'll use the Audio Intelligent, but Disc Doctor or other non cement dissolving fluids should be safe on Ortofon Replicant type styli and others).
Thanks to WAM Engineering's J.R. Boisclair for providing these images.
<!- ------------------------------------>