Zorin Audio TP-S3 Turntable and PUS-12 Tone Arm By the Numbers Page 2
The Sound of The TP-S3 Turntable and PUS-12 Arm
Along with the four budget price MM and MM/MC phono preamps used in the survey I used the Swan Song Audio Cygnet that will be shortly reviewed. It costs approximately $2300 depending upon options and I used the Phasemation EA-1000 a $15,000 phono preamp that will be reviewed in Stereophile.
Job number one for a turntable is to play at the correct speed. Using the Feickert Platterspeed app and test record, the 'table ran slightly slow reproducing a 3150Hz tone at 3140.1, which is about .003% off. Not much. The lowpass filtered to remove record eccentricity caused "wow" produced maximum relative deviation of 0.02%/+0.03% and maximum absolute deviation of -0.5Hz/+0.9Hz. These are decent numbers, comparable to the less expensive Pro-Ject Xtension 10 recently reviewed.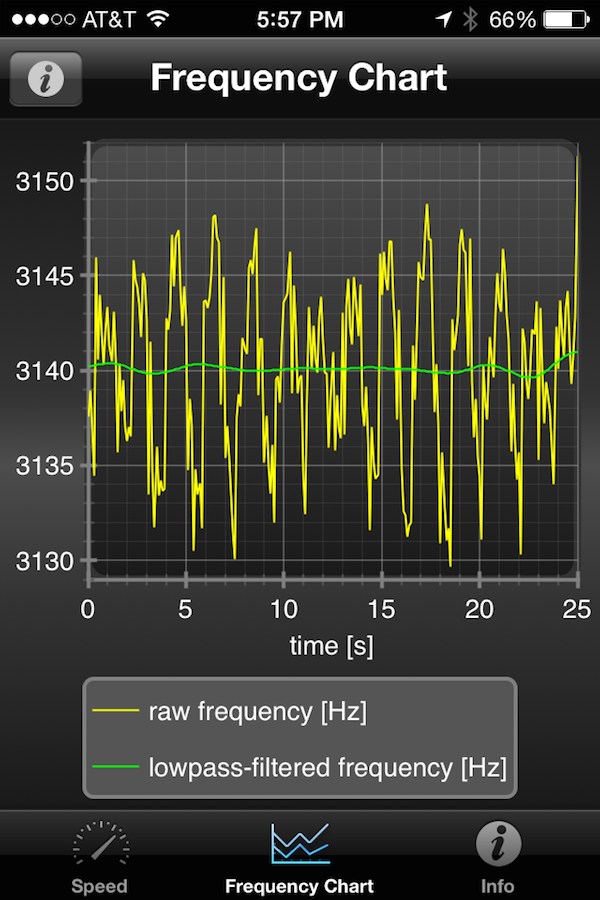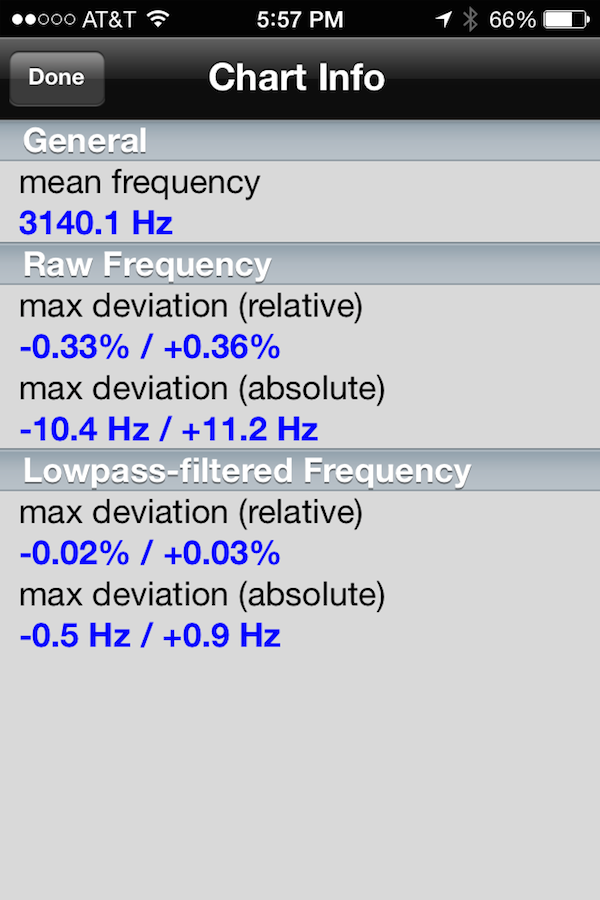 For most of the review I used the supplied carbon fiber mat. Before breaking down the 'table for return to the manufacturer I recorded a variety or other mats and soon after returning from the Munich High End Show 2014 I'll post them so you can hear what various mats do to the sound (if anything).
The Lyra Titani has a reputation for sounding somewhat analytical and "clinical" but the combination of it and this 'table and arm produced a pleasingly rich sound with very deep, tight and firm muscular bass, a rich, somewhat midbass, neutral mids and smooth, sweet and extended high frequencies.
Certainly this combination at almost twice the price of the aforementioned Pro-Ject produced a more sophisticated, smoother yet more detailed sound. A recent 4 LP direct to disc Nimbus solo piano recording of Beethoven Sonatas performed by Bernard Roberts (Nimbus D/C 901) (what a score at The Princeton Record Exchange for $12.00!) produced solid pitch, convincing transients and a rich, convincing harmonic palette. The piano was presented well-focused in three-dimensional space, though of course not as cleanly as on my big ridiculously expensive system. Backgrounds were pitch black and most impressively the arm handled well all of the difficult to track transients without producing any audible tracking glitches. You'd know you're not listening to a budget rig!
Image solidity was equally impressive and the arm tracked well every record I threw at it.
I had this 'table and arm in the system for a very long time and over time got to like it more and more. And over time I realized that one of the main reasons was its overall smooth demeanor. If it veered towards one side of the sonic fence it would be on the side of slight overall warmth but with no obvious lump or bump. A very smooth ride.
Conclusion
I can't directly compare this combo to a VPI Classic 3 or any other similarly priced arm/'table combo because I don't have them here.
The Zorin combo is competitively priced and I think sonically competitive as well with other products at this price point.
As for why you'd buy one over the other, it's partly the looks or which arm you might prefer. This one doesn't have an "on the fly" VTA tower but in my opinion that's not important unless you fetish over VTA/SRA. I set it with a microscope and I'm done.
If I had to choose the arm or the 'table as the better value it would be the somewhat idiosyncratic arm. For $2280 you are getting a really solid performer that's very well-built and also has a great looking fit'n'finish, though I wish they'd do something about the screw that locks the arm on the rest. It's oddly out of synch with the rest of the arm.
However, the arm/'table combination at its price point is also attractive given the build quality and the engineering. And you can easily add additional arms.
Yes, Zorin Audio is a relative newcomer. In fact I couldn't find any reviews online just product information. So buying one puts you in "pioneer" territory. Some people like that kind of chance-taking especially given how bullet proof 'tables and well-constructed this particular arm appears to be. Based on my time with this combination it's a chance worth taking.

LATEST VIDEO
<!- ------------------------------------>