Gary "Baba Booey" Dell'Abate and Jon Hein Visited Today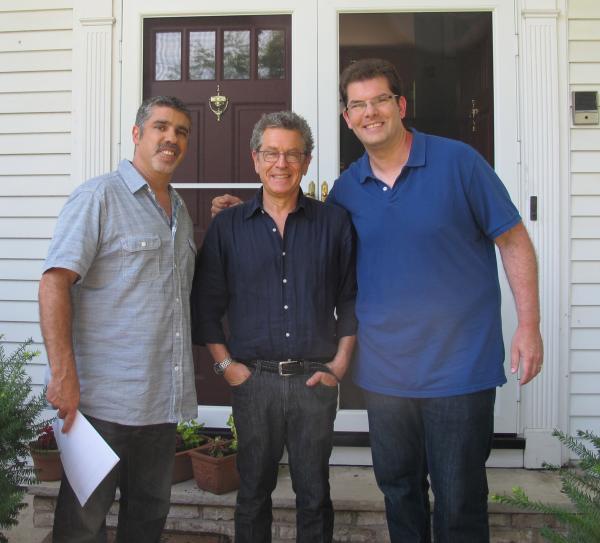 Howard Stern Show producer Gary Dell'Abate and Stern show staffer Jon Hein stopped by today with a video crew of eleven. I took them on a "tour" of my listening room and we talked vinyl vs. CD. Then they sat down and we did some LP/CD comparisons.
Guess which sounded better (and I've got here now the best D/A converter I've ever heard).
When the listening was over they described on camera what they heard. Of course they heard it through a system clearly not in their listening experience (or mine, frankly—I've got the big Wilson XLFs here for review).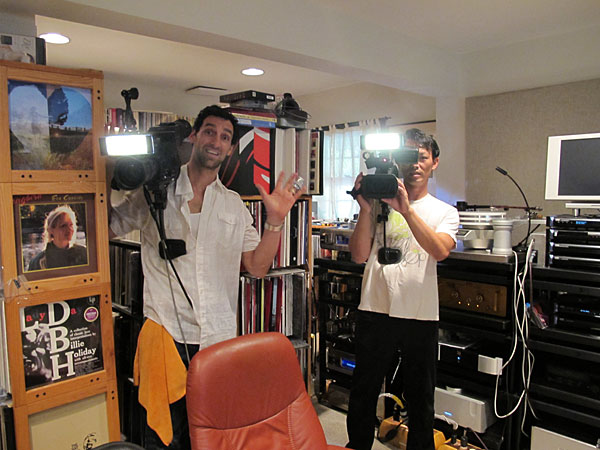 So what did they hear in the LP/CD comparisons (levels matched with an SPL meter)?
They heard what you hear!
Can't talk now about what's being done with the footage.
Site Map / Direct Links
| | | | | | | | | | | |
| --- | --- | --- | --- | --- | --- | --- | --- | --- | --- | --- |
| MusicAngle | | Equipment Reviews | | Equipment Reviews | | Analog Tips | | News | | Columns |