A Letter to the Editor That's Better Than Money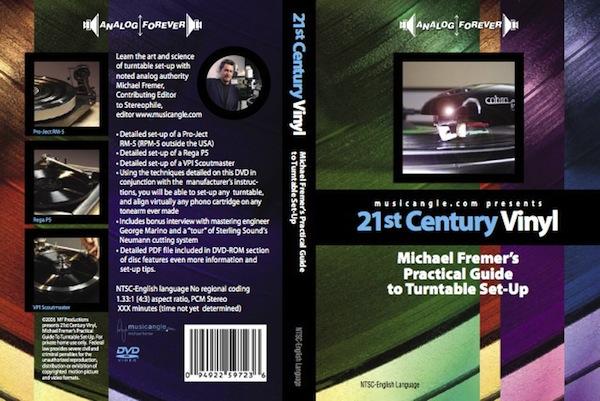 Dear Mr. Fremer:
"21st Century Vinyl" (DVD) was a breath of fresh air. I could feel your passion for your craft. I am 21 years old and have never listened to a properly configured analog system. When i asked myself one day "how do those turntable things even work?"
The internet lead me to stereophile, and finally to analogplanet. I bought your DVD mostly to be able to appreciate your writing for stereophile and analogplanet (when i first started reading the Magazine and web articles, I had trouble following some of the common lingo of audiophiles).
I like how your work always translates with a motivating urge for more people to get involved in what you love, your style really is what motivated me to order some entry level equipment for myself (and have the confidence to set it up).
21st Century Vinyl was great, the real treat happened way after the credits. Maybe you get these emails all the time, but whatever, I just finished watching the full DVD tonight and when i discovered "The Performer"(a Max-Film Co.) It's hard to explain, I just really enjoyed the whole thing. I felt like it was genuine. Better than any big budget film that i have seen in the last 3 years (probably more).
Why you would care about the opinion of a 21 year old who has listened to mp3s his whole life, I don't know. But i guess i just want to say: thanks for being genuine, it shows and is appreciated. Your a true performer.
Best,
Yannick Bigras
Martinez, CA

Sponsored Technology Center
Site Map / Direct Links
| | | | | | | | | | | |
| --- | --- | --- | --- | --- | --- | --- | --- | --- | --- | --- |
| MusicAngle | | Equipment Reviews | | Equipment Reviews | | Analog Tips | | News | | Columns |