Bill Evans Box and Separates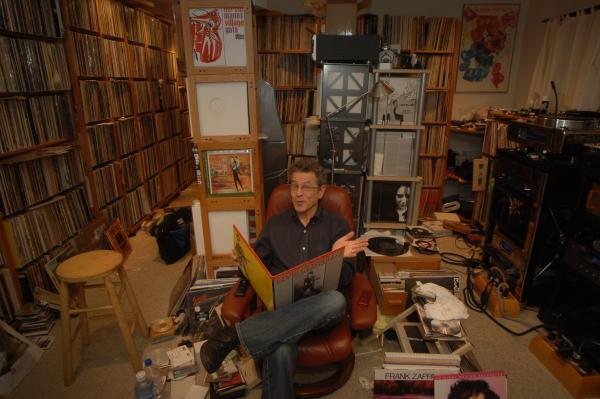 Dear Michael:
A couple of years ago I started getting in to vinyl. I'm young enough that I fell in love with music when it was still being produced on vinyl.
As you know the process of determining equipment, good record pressings, cleaning and set up techniques can be daunting.
I just wanted to thank you for your DVDs and the information you have on your website because it has helped me out a great deal.
I also really appreciate your tone. That is, you are serious about music but you don't treat it as a sort of religious obsession. (I probably doubly appreciate that since I'm a Catholic priest.)
I think you know what I mean though, as there are some people around who get so serious about things that it seems like it has sapped their joy.
Anyway, just thanks for all you do and thanks for being you.
If you get a chance I have a question for you. I'm looking at this box set of Bill Evans and trying to figure out if it is the same as the individuals that were mastered by Steve Hoffman http://store.acousticsounds.com/d/66242/Bill_Evans-Riverside_Recordings-Vinyl_Box_Sets
Thanks again,
John
That box set was mastered by Kevin Gray and Steve Hoffman and is the same mastering used for the individual releases of those albums, but there is one difference: the individual LPs were pressed at RTI while the box set was pressed at Pallas. They sound somewhat different. While both are superbly pressed and very quiet, some people prefer one to the other, while others think they are different but equally good.
What's the difference? Some people claim Pallas "de-horns" or polishes their metal parts, which makes for a quieter sound but also tends to smooth out high frequency transients. That's the charge. However when I visited and taped the Pallas plant, if you watch the plating part of the factory tour, I could find no evidence of metal part polishing and no part of the factory was off limits.
In any case, I have the box and its sounds great to me.
Site Map / Direct Links
| | | | | | | | | | | |
| --- | --- | --- | --- | --- | --- | --- | --- | --- | --- | --- |
| MusicAngle | | Equipment Reviews | | Equipment Reviews | | Analog Tips | | News | | Columns |