Albert King's All-Time Classic Stax Records Debut LP Born Under A Bad Sign Is as Good as the Blues Can Get on Vinyl, Thanks to a New All-Analog 180g Reissue From Craft Recordings
How can an album that has been included in numerous greatest albums of all time lists made by an artist inducted into the Grammy Hall of Fame remain so elusive that its original pressings are still in high demand? Seriously, one has to wonder how an album like Albert King's August 1967 Stax release Born Under A Bad Sign — which has since been inducted into esteemed halls of fame from the likes of the Blues Foundation to the Grammys, and is even in the Library of Congress' National Recording Registry — could possibly still be so rare and an LP that's truly challenging to find on vintage vinyl these days.
Indeed, one might well assume that Born Under A Bad Sign has sold bazillions of copies over the years and thus remained in print — and yet a) it didn't, and b) it hasn't. I don't know exactly why that is the case with this classic blues LP — but thanks to a bit of interwebs sleuthing, I think we can make some informed deductions.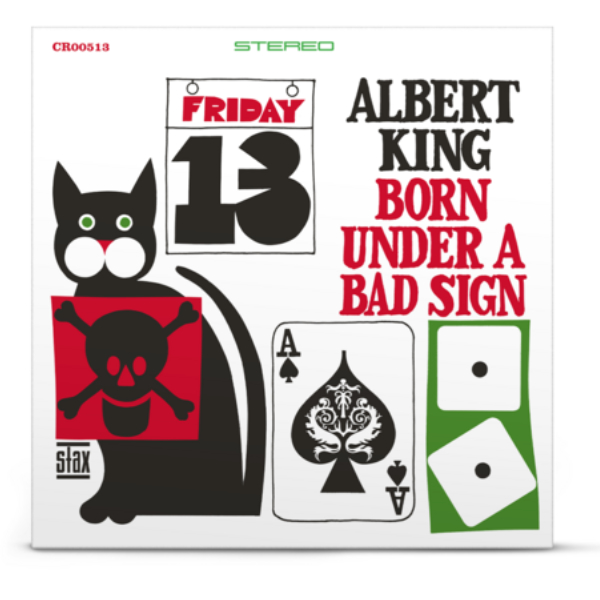 Before we go further down that investigative rabbit hole, here are some of the key stats for the just-released Craft Recordings "Centennial Edition" reissue of Born Under A Bad Sign. (In case you're wondering, the word "Centennial" is being used here in reference to the celebration of Albert King's 1923 birth year.)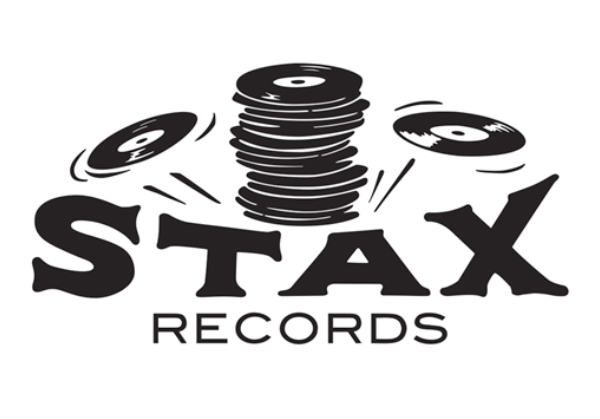 The Craft Recordings edition of Born Under A Bad Sign has been pressed on thick, black, dark, and quiet 180g vinyl. New lacquers for it were cut via an all-analog process from the original stereo tapes by Jeff Powell at Take Out Vinyl. Each Craft Bad Sign LP comes housed in a protective, audiophile-grade plastic inner sleeve. The album cover is made from thick cardboard in the style of the 1967 Stax editions and seemingly with the original art elements, and the printing quality also appears very similar to the originals. Craft even recreated the period-accurate Stax label — the early logo that features a fine stack of records (shown above), before they switched to the subsequent snapping fingers design. The SRP for this new Bad Sign LP is $29.99. We are awaiting full confirmation regarding the pressing locale (which we believe to be Memphis), and we will update that information here accordingly once we do so.
Within 30 seconds of cueing up the title track (Track 1, Side 1), it is easy to hear why Born Under A Bad Sign became something of a template for modern blues recordings and performances as we know them today. Here, King mixed an intense Delta blues style with backing from a group not particularly known for its blues feel — Booker T. & The M.G.'s. Some Bad Sign tracks also include the Memphis Horns, and some reports I've read cite Isaac Hayes as being present on piano.
The fact is, by combining that propulsive, infectious Memphis soul groove with King's aching, heartfelt vocal delivery and searing guitar work, Born Under A Bad Sign effectively set the stage for a good bit of the R&B, blues, and blues-based rock music yet to come. All across both sides of Bad Sign, you hear one classic after another, including "Crosscut Saw" (Track 2, Side 1), "Laundromat Blues" (Track 3, Side 2), and the beautiful slow-jam album closer on Side 2, "The Very Thought Of You."
Born Under A Bad Sign was cross-genre influential from the get-go, and you can hear how it did just that on recordings by pretty much everyone from Jimi Hendrix to Stevie Ray Vaughan & Double Trouble, and beyond. You can even hear that Bad Sign DNA coming through in early Allman Brothers Band albums — something that reached a pinnacle on the ABB's seminal July 1971 2LP set, At Fillmore East, which effectively chronicled a group expanding upon the concept of meshing rockin' soul with raw blues, plus some southern comfort thrown in for good measure.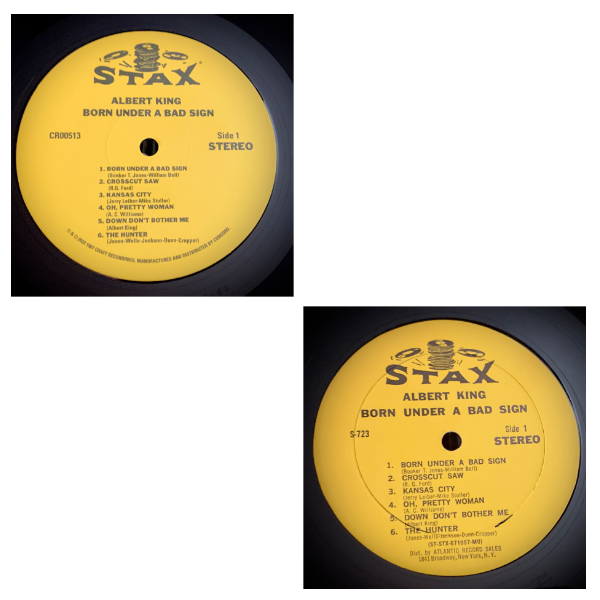 Though it was an album initially embraced by musicians and hepcat listeners in the know, Born Under A Bad Sign was not a strong seller — and therein lies some of the likely reasons for this album's early-edition rarity. Not only that, but Bad Sign didn't even make a dent on the charts when it was released in August 1967, despite several of its songs on it appearing on Billboard's Hot Rhythm & Blues Singles chart.
From my perspective as a lifelong crate-digging collector seeking rarities in the wilds of garage sales, flea markets, thrift shops, and used record shops, I can attest that vintage blues records are on the same level as vintage jazz and soul releases in terms of scarcity and condition quality. Many of these records were party albums, often played on average to sub-average record players. Automatic changers were all the rage in 1967, so finding more than a handful of "clean" Bad Sign owned and preserved by well-heeled early audiophiles copies — or any copies of it, for that matter! — happens to be quite the challenge. For example, of the 11 original stereo 1967 editions available on Discogs at the time of this posting, none are listed in better than VG+ condition. Asking prices range from a $60 VG copy with a poor-condition cover to an all-around VG+ copy for $170.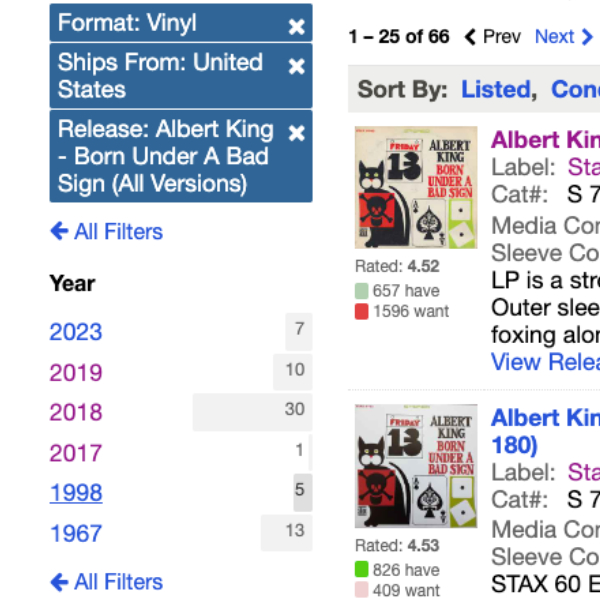 Judging purely from the user-based entries on Discogs, it seems that reissues have been intermittent over the years. On the site, we see that, after the original 1967 Stax release, there was seemingly a pretty long lapse in the United States until the next notable pressing came in 1998 when Sundazed got around to reissuing it. And then, another 20-year gap ensued until the vaunted 2018 Speakers Corner release appeared. After that, Craft Recordings got into the act themselves in 2019 with their own, now rare-ish mono reissue. (Personally, I am still bummed I've never found a copy of that edition myself!) Of course, there are Japanese pressings that have appeared throughout the Bad Sign re-release cycle that are adorned with fancy OBI wraps, all of which are now collectors pieces commanding headier coin.
With all those release stats in mind, a sweet-sounding $30 Bad Sign reissue with wider distribution that recreates the original album art, labels, and — most importantly — the overall sound of the original analog pressing has long been overdue.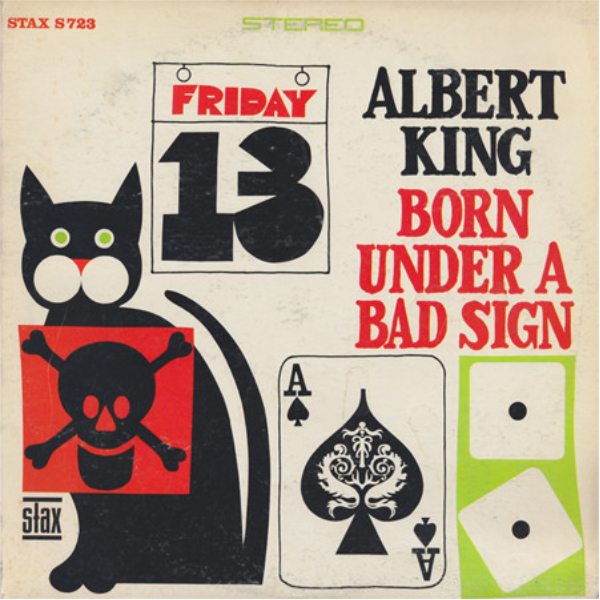 A timely sidenote: I have been trying to find a reasonably priced original vinyl copy of Born Under A Bad Sign for ages, as I've only had it on CD until recently. Just this past weekend, I got a little lucky at the local flea market when some other crate diggers passed over an OG stereo Stax copy — probably because the vinyl was dirty, and not something they could flip easily online. For 3 bucks, I grabbed it primarily for the cover, which is actually in quite nice shape with no seam splits. (Hopefully, someday I'll find a cleaner LP to pair with it.)
Still, having a copy of the Stax edition of Bad Sign in hand is quite timely, as it gives me an opportunity to get an idea of what the original pressing sounds like. Despite some clicks and pops, it plays okay on my secondary turntable with no skips, and displays remarkably little in the way of groove distortion.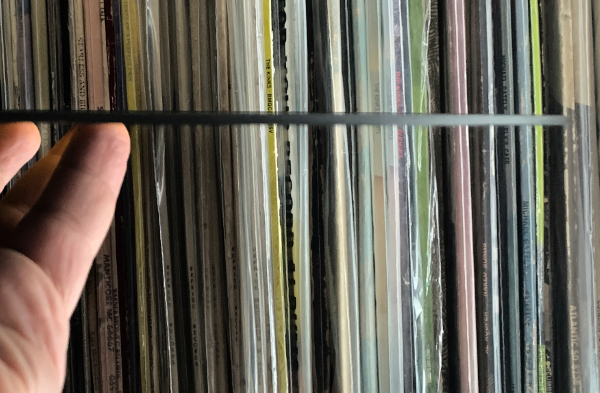 By now, you are probably wondering just how this new edition Stax up (pun intended). In short, the new Craft Recordings edition of Born Under A Bad Sign is a smoker! The very thick and sturdy 180g black vinyl is dark, quiet, and well-centered. In fact, my particular copy of it, which you can see directly above, is super-thick — and, frankly, it feels more like a 200g LP to me.
At any rate, Born Under A Bad Sign is one of those records you will want to play at full volume — and therein lies the litmus test where its all-analog remastering process really shines. There were no harsh sonic edges creeping in as I took my system up to push some serious air through my speakers — and the album just rocked madly (if you'll permit me to borrow a phrase from Duke Ellington).
This new Craft LP sounds and feels like a vintage Stax album. On my system, I was able flip back and forth easily while playing both editions of the album on my two turntables, and I can confirm the overall sound on the new pressing is very close to the original. The new Craft edition is a bit more dynamic in some ways, perhaps not needing quite as much compression as was used on the original edition. But, in general. The Craft version sounds like Born Under A Bad Sign should sound. And I'm really digging the vibe of the Stax recording studio coming through on this new edition too. For one thing, the utterly ripping fuzz-sounding bass on "Oh, Pretty Woman" is pretty badass!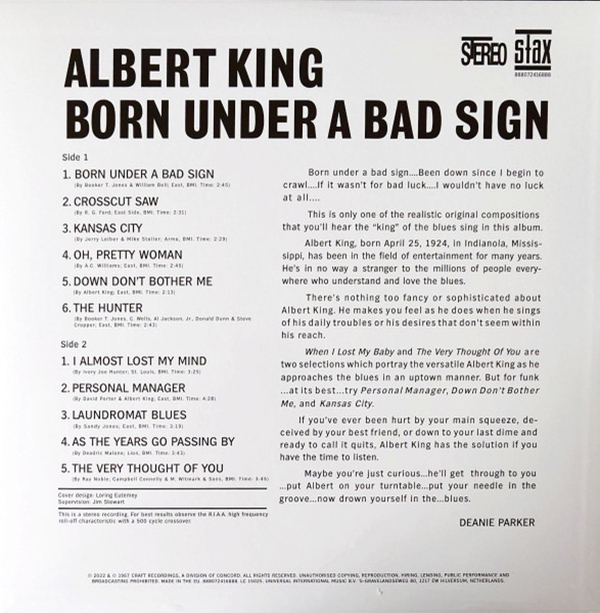 One thing to note for those of you somewhat new to acquiring and listening to vintage recordings — please keep in mind this is an early stereo-era 1967 release, and, as that era of recordings go, Born Under A Bad Sign is very enjoyable. However, I suspect it was recorded, at best, on a 4-track machine, so do expect to hear drums coming from one side of the soundstage, and bass and horns from the other.
With all that in mind, while I gave the overall sound on this album a top-tier rating, please understand this is a relative ranking. As mid-to-late-'60s stereo rock and soul records go, this album sounds quite tremendous. But don't go into it expecting to hear a stereo mix on the level of The Beatles' September 1969 masterpiece Abbey Road, Pink Floyd's March 1973 audiophile landmark The Dark Side Of The Moon, or even the shiny 1980s sheen of SRV&DT's blues rock epics.
In short, Born Under A Bad Sign is quite a wonderful 1967 release, and certainly a great one for the time. The album should be enjoyed in that context, and for that particular sonic flavor. Not only that, but is a raw and gutsy blues record with a heart of rock and soul to boot. I respect Craft Recordings for not making any effort to overly brighten or attempt to modernize the sound for this new LP. Kudos to mastering engineer Jeff Powell at Take Out Vinyl for maintaining that level of integrity on this fine vinyl reissue.
The bottom line is this — the new Craft Recordings all-analog reissue of Albert King's seminal Born Under A Bad Sign in its 180g LP form is an out-and-out winner. Get a copy of it for yourself immediately, while you still can.
(Mark Smotroff is an avid vinyl collector who has also worked in marketing communications for decades. He has reviewed music for AudiophileReview.com, among others, and you can see more of his impressive C.V. at LinkedIn.)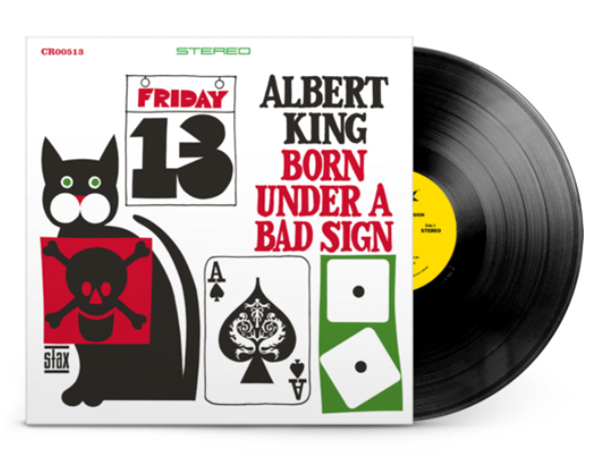 ALBERT KING
BORN UNDER A BAD SIGN
180g 1LP (Stax/Craft Recordings)
Side 1
1. Born Under A Bad Sign
2. Crosscut Saw
3. Kansas City
4. Oh, Pretty Woman
5. Down Don't Bother Me
6. The Hunter
Side 2
1. I Almost Lost My Mind
2. Personal Manager
3. Laundromat Blues
4. As The Years Go Passing by
5. The Very Thought Of You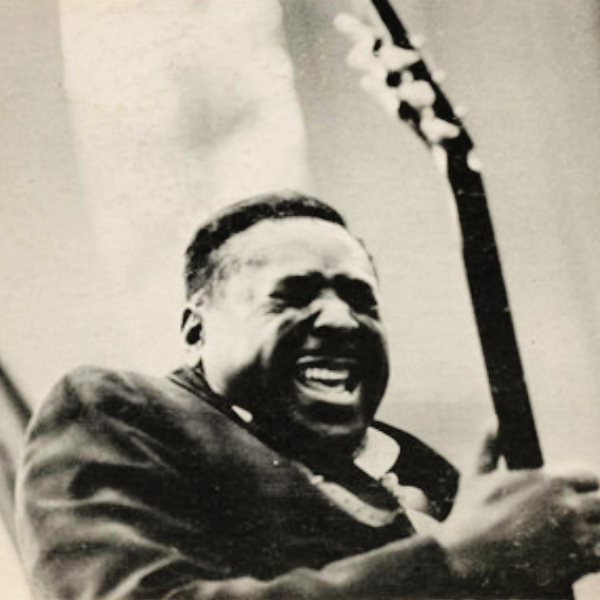 <!- ------------------------------------>