Alice Cooper's Ascension to Rock Royalty Is Duly Documented With Rhino's Great-Sounding and Beautifully Packaged 180g 3LP Expanded 50th Anniversary Editions for Two Top-Shelf Early-'70s Albums, Killer and School's Out
Truly great rock & roll artists usually have an initial success trajectory when it comes to their album releases. Consider Bruce Springsteen and Elvis Costello, for example, whose first five or six respective albums pretty much defined their careers for the long haul. But for legendary shock rockers Alice Cooper, their sea-change moment began three albums in with March 1971's Love It to Death and its major hit single, "I'm Eighteen."
(Brief but important sidenote: For those who may not know, Alice Cooper was the actual band name at the time, not just the moniker adopted by lead singer/lead shocker Vincent Furnier — though the Alice Cooper name itself has long since been associated with the man in his role as a titular solo artist for many an ensuing decade.)
Representing a moment of coalescence where the band, their sound, their songwriting, and their producer Bob Ezrin all came together in a unified vision, Alice Cooper collectively found their true heart and soul as a band between 1970 and 1973. The quartet of albums produced in that three-year run — namely, the aforementioned November 1970 release Love It to Death followed by November 1971's Killer, June 1972's School's Out, and February 1973's Billion Dollar Babies — all proved to be the perfect storm to establish Alice Cooper's place in rock & roll history.
To celebrate the band's early-1970s breakthough time period, Warner/Rhino recently issued a pair of expanded deluxe 50th anniversary editions of two of those albums — Killer and School's Out. The following are the key stats for this new (and hopefully ongoing) series. Both of these new 180g 3LP editions of Killer and School's Out come housed in expanded, multi-gatefold cover designs that also recreate original album cover elements. Killer includes the hard-to-find calendar poster, while School's Out features not only the open-lid desk design, but also those rare (and still somewhat controversial) panties.
The black vinyl pressings for both releases are dark, dead-quiet, and well-centered, so there are thankfully no negative issues to report with either of our review copies. Each respective disc comes in a cool black protective paper inner sleeve that, alas, is not plastic-lined, but still of high quality. Both albums were originally produced by the aforementioned Bob Ezrin (Pink Floyd, KISS), and the new editions were remastered by Dan Hersch and Bill Inglot at D2 Mastering.
Both Killer and include two bonus LPs containing classic of-era live performances — as mixed by Brian Kehew at Timeless Studio in North Hollywood, California — as well as single mixes and previously unreleased demos and alternate takes. We do not yet have direct confirmation whether original analog or digital sources were used for creating the new lacquers for these vinyl pressings, but we will endeavor to add any updates we receive from the label in this space. The discs are manufactured in the Czech Republic (probably at GZ). The SRPs are $69.99 for Killer, and $79.99 for the somewhat more elaborately packaged School's Out.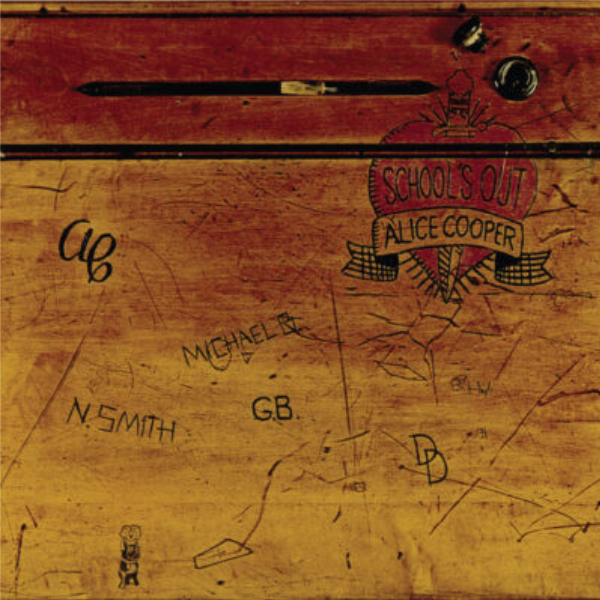 And now, some additional background. After the success of "I'm Eighteen," Alice Cooper as a group was ready for prime time, with increasingly higher production values incorporated into each subsequent recording. Riding the fine line between the dark metal of bands like U.S. label mates Black Sabbath, the futuristic glam of David Bowie and Marc Bolan's T.Rex, the urban grit of Lou Reed (both solo, and with The Velvet Underground), and the raw power of Iggy and The Stooges, Alice Cooper brought a distinctive perspective to the still-nascent American hard-rock scene. At that moment in time, Alice Cooper was pretty much the coolest rock band around.

On these two seminal records, the Alice Cooper band delivered several big hits that quickly became staples of the hard-rocking soundtrack of the 1970s. Killer included the "Sweet Jane"-flavored, Lou Reed-inspired "Be My Lover" and the driving "Under My Wheels." School's Out turned up the production values a bit more — orchestral horns! symphonic strings! — in addition to amping up the fist-pumping, head-banging anthemic songwriting energy. Propelled by the instant-classic anti-authoritarian title track — a pre-echo in many ways to Pink Floyd's No. 1 late-1979 hit single, "Another Brick in the Wall (Part 2)," also produced by Bob Ezrin — "School's Out" became a smash upon its release in June 1972. It was Alice Cooper's biggest international hit at the time, reaching No. 7 on the Billboard Hot 100 singles chart in the U.S., and getting all the way to No. 1 in the UK.

For a then-pre-teen now looking back 50-plus years on, "School's Out" remains as important an anthem as the Bowie-penned Mott The Hoople mega-hit "All the Young Dudes" that was released a month later in July of that same year. I had both of those singles in my possession, and these two songs were near-ubiquitous on the radio in the New York metropolitan area where I grew up.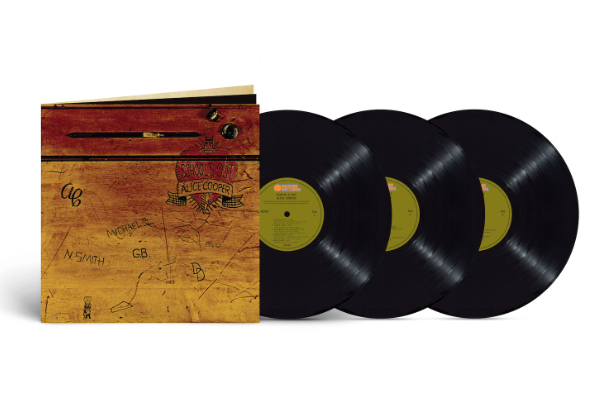 Before I get deeper into to talking about the new remasters of Killer and School's Out, I think it is important to address the audiophile elephant in the room that is the reality of both of the original of-era LPs. There is no question both are fantastic hard-rock albums that are bonafide classics of the period and genre. But in terms of setting realistic listening expectations, I have to admit they were never really sonic wonders from an audiophile perspective. Don't get me wrong — these albums do sound really good and are records designed to be cranked up loudly at parties, something that was especially true when they were played on automatic record changers and compact home stereo systems of the day. These are records also designed to jump out of 3-inch transistor portable radio speakers, and most kids I knew back then had at best a BSR or Garrard changer in their family hi-fi system.

Relative to those experiences, I went back and listened to my original green label Warner Bros. pressings of both albums with fresh ears, and my memory of the sound was pretty spot-on. These recordings still sound great when you turn them up really loud — and, c'mon, how many of you stuck your speakers out the window and cranked "School's Out" for the world to hear?

As good as this music sounds, don't go into your listening sessions expecting similar sonic satisfaction akin to The Dark Side of the Moon or Aja. Remember that Alice Cooper records are a different, more raw rock & roll experience. Instead, one should expect a somewhat confined but raw rock vibe on Killer, and a bit more fine detailing happening on the likely bigger-budget School's Out album.

That said, these new Rhino reissues sound a wee bit brighter than my original copies. Perhaps the midrange and lower end of my OG LPs sound a bit rounder, but the differences did not detract from my enjoyment of the reissues — just know that they are a little different.

Does all that mean these are "bad" albums? Heck no! In fact, I played the remaster of "Be My Lover" (Track Two, Side One of Killer) a few times in a row as it made me want to dance around the room, while "School's Out" (Track One, Side One) made me want to run outside and play hooky from work! It also made me want to put my speakers out the window again to crank up the music for the world to hear — but I don't think my city-dwelling neighbors here in San Francisco would appreciate that too much.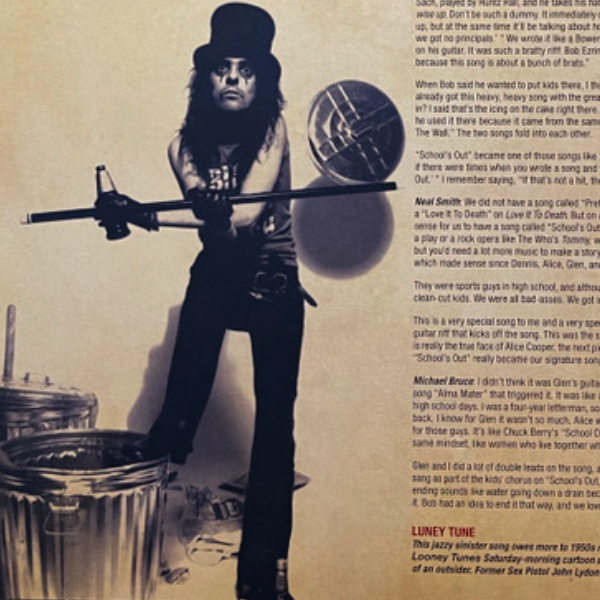 At any rate, good reissues of these albums were no doubt long in order, especially if you missed the single-disc reissues from some years back. There is clearly demand for them, as finding clean originals of both LPs can be a challenge. For quick reference, Discogs revealed just 11 NM copies of Killer to be available at the time of this posting, with prices ranging from $35 to just under $100, and with cover conditions varying greatly, often in the VG range. School's Out is even more highly desired, with NM copies ranging in price from $50 to $300.

Realizing that just reissuing the original albums in simply remastered form was not going to be quite enough to celebrate the 50th anniversary of these two landmark records, the Warner/Rhino braintrust wisely included a bounty of bonus materials in these collections — live recordings, alternate takes, demos, and single mixes. This is especially fun for me to experience because, back in the day, I was too young to see the original Alice Cooper band play live — and by the time I was old enough, the group had already split up. So, the live shows contained within these two sets are both especially welcome, and even at times quite exhilarating.
Additional details from the official press materials help summarize the bonus materials included in these new 3LP editions. For the 50th anniversary edition of Killer, we get the following information: "The collection also gives fans an unreleased live recording of the band's performance at Mar Y Sol Pop Festival in Puerto Rico on April 2, 1972. Recorded a few months before the band returned to the studio to make School's Out, the show previews "Public Animal #9" from the upcoming album. The band played most of Killer during the concert, including "You Drive Me Nervous," "Under My Wheels," and "Halo Of Flies." They also tapped the group's 1971 album, Love It to Death, for live versions of "Is It My Body?," "Long Way To Go," and the smash hit "I'm Eighteen.""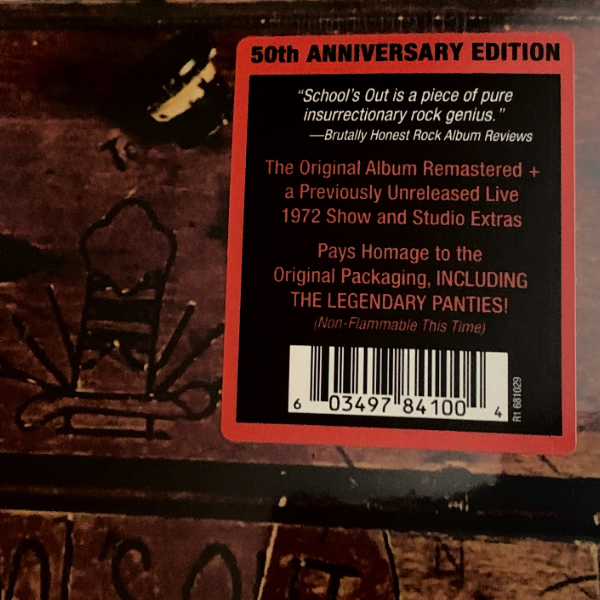 And then, we find the following info featured in the 50th anniversary edition of School's Out: "Alice Cooper's concert in Miami on May 27, 1972, adds even more unreleased music to the collection. The show was recorded a few weeks before the band entered the studio to record School's Out. The live performance features standout versions of "Halo Of Flies," "School's Out," and "Yeah, Yeah, Yeah," a song that gives Cooper a chance to show off his impressive harmonica skills. The Deluxe Edition contains rarities like the single versions of "School's Out" and "Gutter Cat Vs. The Jets." Two previously unreleased tracks are also included, an alternate version of "Alma Mater" and an early demo for "Elected," a song that would appear in 1973 on the band's first #1 album, Billion Dollar Babies."

As I have clean original copies of both albums, the bonus materials herein are the big appeal for me, I must say. The live recordings sound excellent, and were newly mixed by Brian Kehew at Timeless Studio in North Hollywood, California. The band is at an early performing peak, mostly playing the Killer album. Of course, while it would have been nice to hear other tracks from School's Out live in this set, that all came a bit later in their performing career. Frankly, it's a wonderful thing that any high-quality live recordings of the band exist at all from this early period.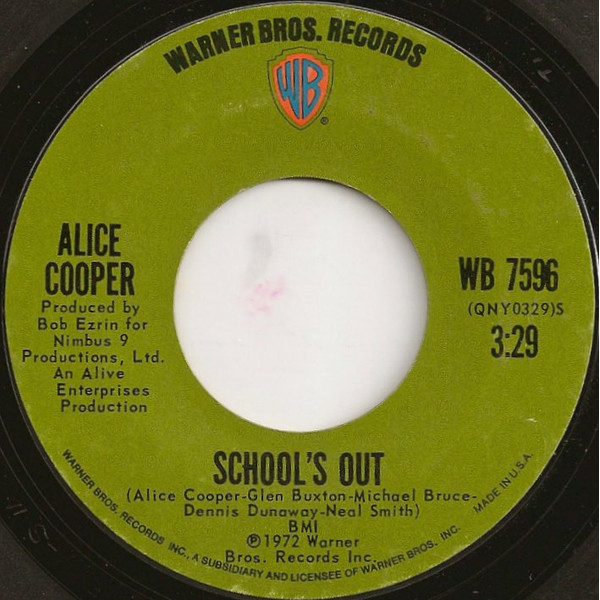 Believe it or not, for me, the most exciting moments in these reissues happens on Side Six of the School's Out package. Hearing those original single-edit mixes that appeared on 7-inch 45s back in the day — the mixes pretty much everyone heard on the radio — is like entering a rock & roll time machine! The stereo mix is tighter, almost mono-like. Super-punchy, the track even sounds a bit more compressed. Nevertheless, it all sounds fantastic — and just right — so I say play it all loudly. After all, this is the mix of "School's Out" you want to hear in regular rotation, with Alice's lead vocals sounding so incredibly menacing on it. A great mix is timeless, and this one is forever.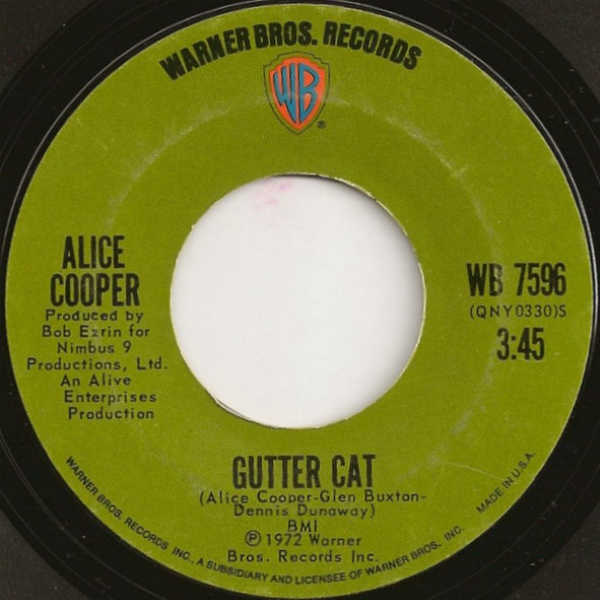 The version of "Gutter Cat" originally found on the B-side is different as well, featuring a special edit from the LP version that omits the Leonard Bernstein/Stephen Sondheim homage. On that album version — titled "Gutter Cat Vs. The Jets," and appearing here as Track Three on Side One — the band breaks into the "Jets Song" from the smash hit 1957 Tony Award-winning musical, West Side Story. I used to play that original B-side as much as I did the A-side, so I'm beyond pleased to now have it on a nice remastered LP.

Honestly, folks, playing these tracks again brought a few tears to my eyes, as I'd long lost my original single and never quite found a perfect mint replacement copy that sounded especially great. Checking again on Discogs, I see now there was a picture sleeve accompanying that single — albeit one I never saw anywhere back in the day — so I'll probably be tracking down one of those soon.

Other Side One favorites on the original School's Out album are the funky hip shaker "Luney Tune" and the trippy "Street Fight" sequence, which the band later enacted in live performances along with "Gutter Cat." "Blue Turk" is a fun one too — a clear homage to The Doors, replete with Ray Manzarek-flavored honky-tonk piano parts. I also love how resonant the kick drum sounds on this remaster of the Side Two favorite, "Public Animal #9."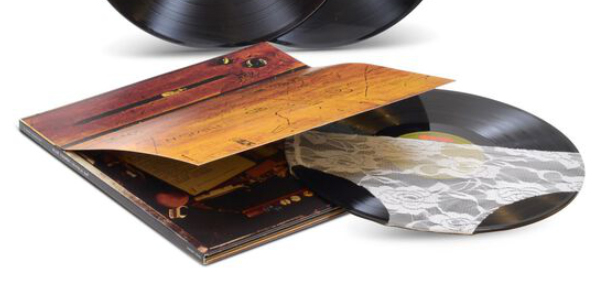 Before I wrap up here, I have to offer some kudos to the design team regarding the production quality of the covers and inserts. Clearly, there were people involved who cared and wanted to pay proper respect to the original designers of Alice Cooper's innovative album covers. In addition to giving us copious liner notes by Creem magazine co-founder and noted freelance music writer Jaan Uhelszki — including track-by-track recollections from original bandmembers — the new expanded covers are simply a lovely wonder to experience and explore.

The new Killer package employs a fold-out three-panel design, and it includes the bonus poster/calendar as an insert instead of being the perforated attachment affixed with the original cover design (and it's one that you'll get to see at the very end of this review). Meanwhile, School's Out goes to great lengths to recreate the vibe of the original cover by including the lift-up desktop option on the front. Instead of the trifold design, however, this one employs a book-style gatefold that I like very much, as it is easier to access and resleeve the individual LPs. If you were ever a fan of Yes, you'll recall these covers are akin to the differences between the domestic U.S. and UK editions of their epic triple-live May 1973 extravaganza, Yessongs. The only thing the Rhino team didn't recreate here were the fold-out "legs" of the desk on the back cover — something I'm more than okay with, truth be told. Why? Well, I never wanted to unfold my original copy anyhow, as I was always afraid I'd ruin the cover!

At any rate, clearly, my inner 11-year-old wannabe-rocker is still alive and well, and very much loving these two primo Alice Cooper reissues immensely. Bravo to Warner/Rhino for the collective care they've taken here with both 180g 3LP 50th anniversary editions for Killer and School's Out. Onward to doing something similarly substantial with Billion Dollar Babies next!

(Mark Smotroff is an avid vinyl collector who has also worked in marketing communications for decades. He has reviewed music for AudiophileReview.com, among others, and you can see more of his impressive C.V. at LinkedIn.)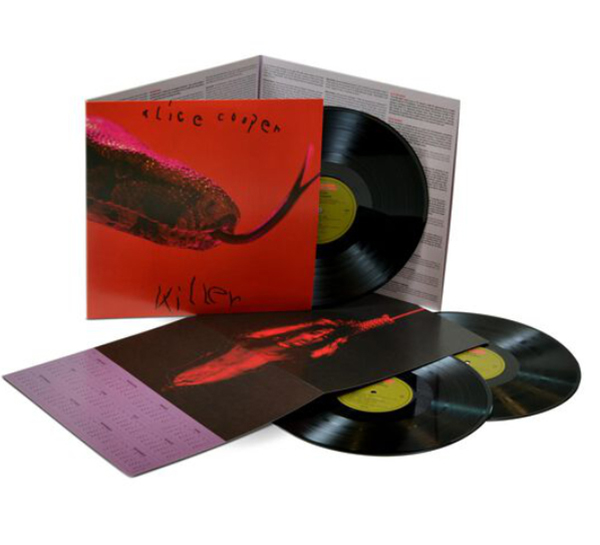 ALICE COOPER
KILLER
180g 3LP (Warner/Rhino)

LP One: Original Album Remastered

Side One
1. Under My Wheels
2. Be My Lover
3. Halo Of Flies
4. Desperado

Side Two
1. You Drive Me Nervous
2. Yeah, Yeah, Yeah
3. Dead Babies
4. Killer

LP Two: Live at Mar Y Sol Pop Festival, Puerto Rico (April 2, 1972)

Side Three
1. Be My Lover
2. You Drive Me Nervous
3. Yeah, Yeah, Yeah
4. I'm Eighteen

Side Four
1. Halo Of Flies
2. Is It My Body?

LP Three: Live at Mar Y Sol Pop Festival, Puerto Rico (April 2, 1972)

Side Five
1. Dead Babies
2. Killer
3. Long Way To Go

Side Six
1. Under My Wheels
2. You Drive Me Nervous (Alternate Version)*
3. Under My Wheels (Alternate Version)*
4. Dead Babies (Alternate Version)*

* Studio Extras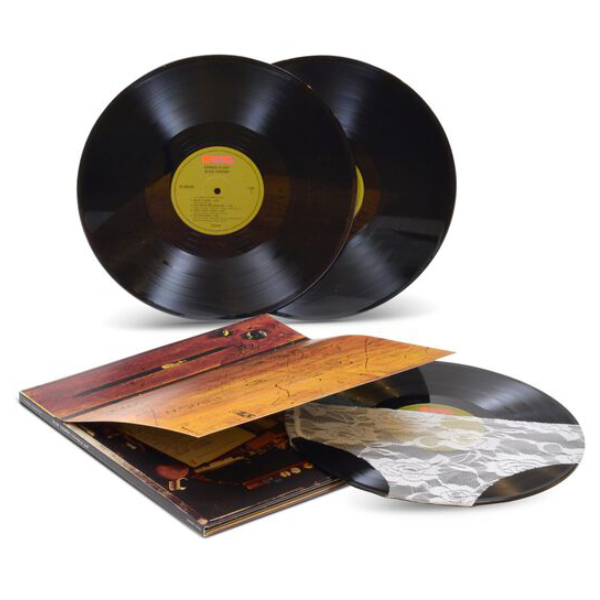 ALICE COOPER
SCHOOL'S OUT
180g 3LP (Warner/Rhino)

LP One: Original Album Remastered

Side One
1. School's Out
2. Luney Tune
3. Gutter Cat Vs. The Jets
4. Street Fight (Instrumental)
5. Blue Turk

Side Two
1. My Stars
2. Public Animal #9
3. Alma Mater
4. Grande Finale (Instrumental)

LP Two: Live in Miami, FL (May 27, 1972)

Side Three
1. Be My Lover
2. You Drive Me Nervous
3. Yeah, Yeah, Yeah
4. I'm Eighteen

Side Four
1. Halo Of Flies
2. Dead Babies
3. Killer

LP Three: Live in Miami, FL (May 27, 1972)

Side Five
1. Long Way To Go
2. School's Out
3. Is It My Body?

Side Six: Studio Extras
1. School's Out (Single Version)
2. Gutter Cat (Single Version)
3. Alma Mater (Alternate Version)
4. Elected (Early Take)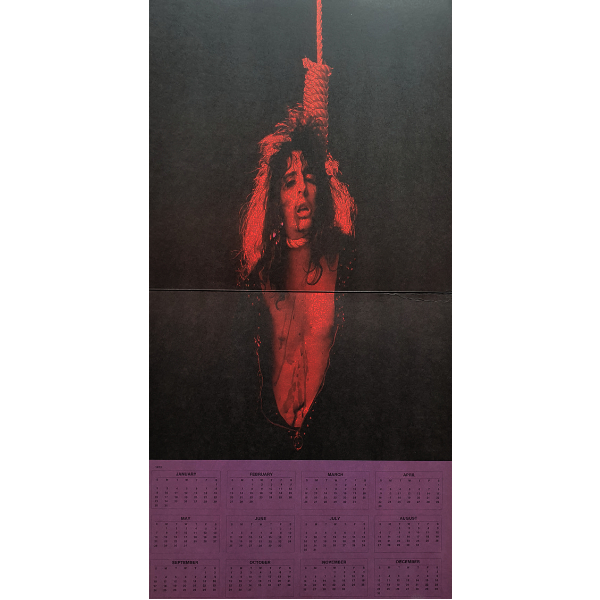 <!- ------------------------------------>