The Beach Boys' Triumphant Sail On Sailor – 1972 180g 5LP+1EP Limited Edition Vinyl Box Set Paints a Beautiful Portrait of a Hungry Band Finding a New Voice, Both in the Studio and Onstage
Before I get to reviewing The Beach Boys' Sail On Sailor – 1972, their new, 180g 5LP+1EP box set via Brother/Capitol/UMe, some setup is essential to put this music into proper perspective — especially for any of you who are, at best, casual Beach Boys fans. Actually, anyone either new to and/or ingrained within The Beach Boys' musical universe wishing to dive into their music beyond Pet Sounds, Surf's Up, and perhaps even Sunflower will likely want to absorb the following background.
When Brian Wilson went into semi-retirement after the now-legendary hardships he endured in 1966 while trying to create SMiLE (his then-unfinished, near-mythological but eventually completed masterwork, eventually released and performed live in 2004, and beyond), the remaining group members soldiered on through several years of transitional turmoil in search of a new voice for The Beach Boys.
In the early 1970s, they finally found an artistically satisfying blend of their harmonic brilliance, more complex compositions, and timely adult themes further beyond the simpler surf rock of their recent 1960s-confectionary past. The group began to hit a renewed commercial stride in 1971 with the earlier noted Surf's Up, an album that is amongst their finest releases, and one ultimately setting the stage for embracing a new era of album-oriented FM-radio driven listeners. Fact is, by 1972, the once sugar-sweet Beach Boys were now longhairs, practicing TM and sharing stages with the likes of The Grateful Dead (and, yes, recordings of them together do exist).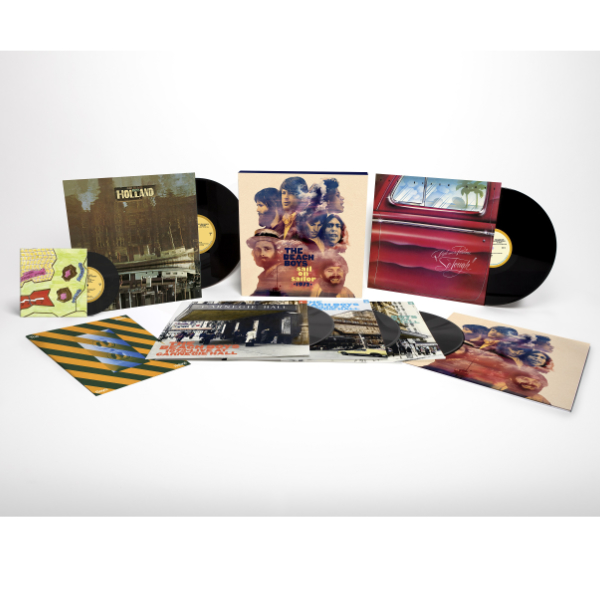 A Period of Transition
Around that time, founding Beach Boys member and guitarist/vocalist Carl Wilson had befriended a group called The Flame from South Africa, and he produced a fantastic album for them in 1970. This was the only non-Beach Boys release on the band's own Brother Records label that was, oddly for this release, not distributed by Warner/Reprise, but Nashville's country leaning Starday-King — possibly underscoring the album's rarity/scarcity, even back in the day. A second album by The Flame was apparently in the works, but the group eventually folded. Two of their key members, Blondie Chaplin and (future Rutles member) Ricky Fataar, soon enough joined The Beach Boys, bringing a harder rocking edge to the group as they began to really traverse the new decade without Brian Wilson's leadership. (More on The Flame in a bit.)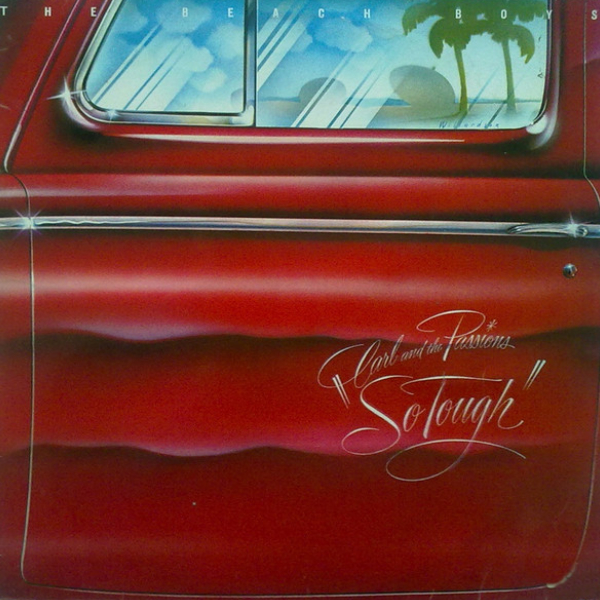 Time to Get Away
After a botched marketing effort by their parent record label vis-à-vis the underrated, home-brewed May 1972 Carl And The Passions – "So Tough" album — beloved by no less than Elton John, who wrote liner notes for the 2000 CD reissue — the group moved to the Netherlands for six months with their families, the goal being to both build a studio and record their next album there. This turned out to be smart move, and they created not only a worthy followup to August 1971's Surf's Up, but also made a significant statement delivering at least two new bonafide Beach Boys classics, "Sail On Sailor" and "The Trader." In short, the new Beach Boys were ready for prime time.
On January 1973's Holland, original Beach Boy Al Jardine turned in the fantastic final sequence of the band's multi-part suite called "The California Saga," documenting his love for nature and Northern California's Big Sur coastline. Wrapping up a three-part epic, "California" is arguably the first of the next-gen Beach Boys classics written without Brian Wilson, and it features a rousing song-opening hook, "On my way to sunny Californ-i-a." So strong was this track that it was issued in May 1973 as a single, though it barely dented the lower rungs of the Billboard Hot 100. (Apparently, Brian is the one who sings the opening signature line, albeit uncredited.)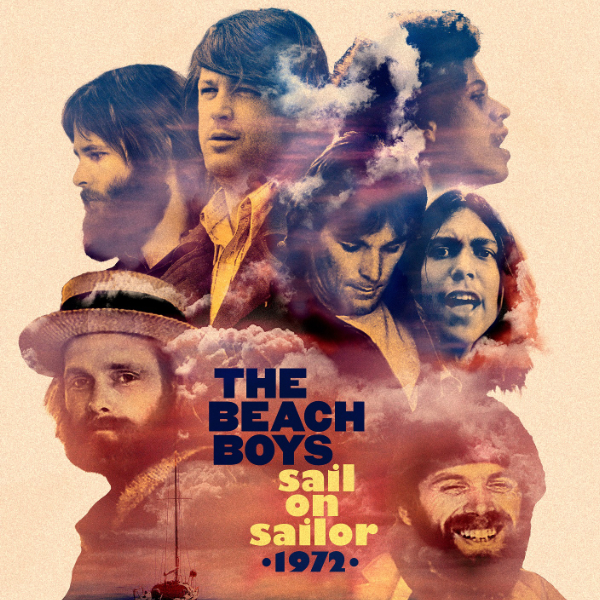 A Creative Explosion Explored
These two albums are the core subjects of Sail On Sailor – 1972, the fantastic new box set that also coincides with the band's ongoing 60th anniversary celebrations. For the purposes of this review, I was sent the super deluxe 180g 5LP+1EP limited edition, with both albums remastered on vinyl and including the full Carnegie Hall live concert from November 1972, plus a wealth of bonus tracks.
[MM adds: The 180g 5LP+1EP Sail on Sailor – 1972 box set retails for $179.99, and its full tracklisting appears following the review text. There is also an abbreviated 2LP+1EP set, available with or without the limited-edition reproduction of the original Holland promotional book telling the story of the making of the album, and that edition goes for $49.99. More details about the big box set's contents can be found in my initial News post from October 3 here. But for now, back to Mark's full box set review!]
In general, I'm very pleased with Sail On Sailor – 1972, especially in the face of 2021's Feel Flows: The Sunflower & Surf's Up Sessions 1969-1971 archival box set. While the contents of that particular collection were indeed excellent and I quite enjoyed them, I honestly didn't love the sound of the way it was mastered. (That's another story for another time, however.)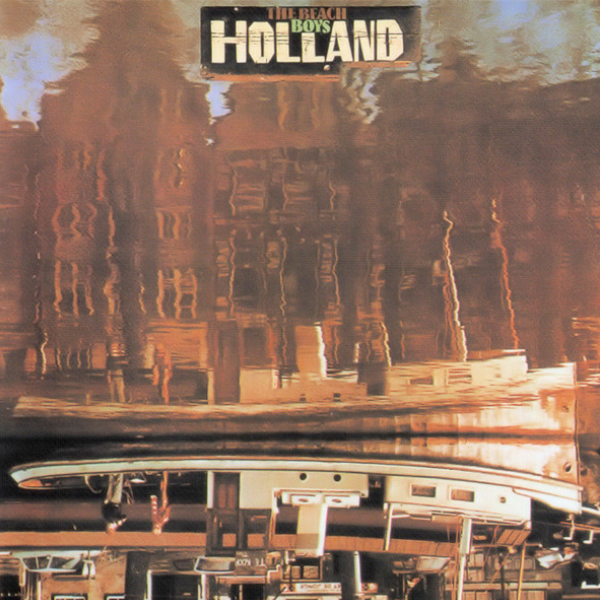 Sail On Sailor – 1972 does a beautiful job of shining a spotlight on the Holland album in particular as the post-1960s masterwork it is, honoring the original while also giving it a little bit of an updated sheen. This new remastered version is a little bit brighter — but in a good way. Playing this LP, I can turn my stereo up loud and the music still sounds great and detailed. Holland was always a good-sounding record, but now it sounds arguably a bit more dynamic.
These new vinyl pressings — manufactured at Precision in Canada — are excellent, thick, dark black, well-centered and dead quiet. No problems there, thankfully! Sail On Sailor – 1972 comes with a very nice 26-page booklet that includes all sorts of pictures and thoughtful essays. However, said booklet doesn't say anything about how these new records were made, per se, so I reached out to the label to confirm them. UMe affirmed directly to me that the analog master tapes were transferred to hi-res 24-bit digital, and the vinyl was manufactured using DMM (Direct Metal Mastering).
All that said, I think Mark Linett and Alan Boyd, who helmed 2013's Grammy-winning SMiLE Sessions and the above-noted Feel Flows box set, did a really nice job using this process, achieving a crisp — but not too crisp! — and clean, balanced sound, arguably an improvement over the original editions. The more earthy instrumental textures within this music — acoustic guitars, tack piano, pedal steel, etc. — sound more open and natural, compared to the somewhat flatter-sounding original editions.
Some standouts among the many for me on these new remastered LPs are the Dennis Wilson-written tracks, which really shine quite nicely. That slightly brighter sparkle I mentioned earlier delivers a more balanced lushness to the orchestral arrangements on haunting Holland tracks such as "Only With You," as well as the raw, Band-like flavor of "Steamboat." I also like how the piano and synthesizer parts of "The Trader" pop here.
Carl And The Passions – "So Tough" has always been a bit of a mixed bag as an album, but if you explore it track by track — consider it a bunch of diverse singles — it's really quite an enjoyable record. Songs like "You Need a Mess of Help to Stand Alone" and "Marcella" stand tall as fine rockers in their own right. And, again, the Dennis songs — the haunting orchestral tracks "Make It Good" and "Cuddle Up," both co-written with Daryl Dragon (and sung here by Dennis) — sound really rich now, compared to the relatively muddy original editions.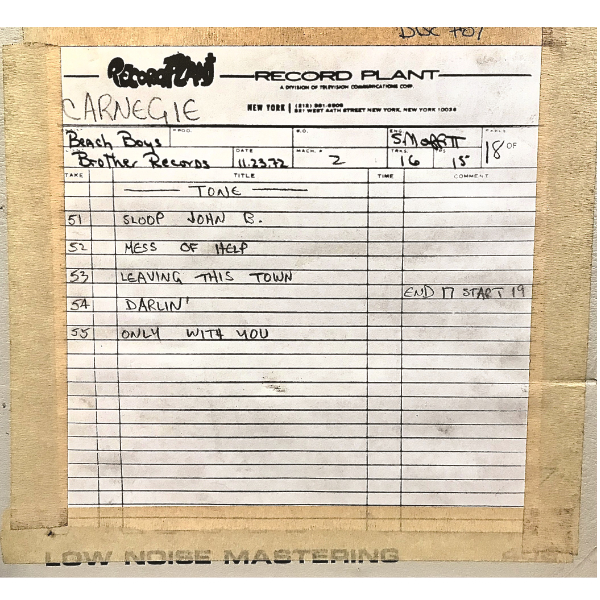 Carnegie Hall Concert Rocks
For me, however, the true centerpiece of Sail On Sailor – 1972 is the included concert album, Beach Boys Live At Carnegie Hall. This is notable because it's the first time we're getting a full, complete, official Beach Boys concert from this period issued in its original running order. Virtually unedited — and spread out over two-and-a-half LPs in the box set — this is a really interesting listen, as the band announces how they actually had worked out their setlist in advance with the eye to releasing it as an album that never came to be, but it is a gem.
Why Beach Boys Live At Carnegie Hall didn't get released back in the day, we'll probably never know. It is a wonderful, near-perfect performance at the end of a successful tour. The fidelity is excellent — recorded by The Record Plant's mobile studio — and the band is firing with all cylinders on, and then some. The concert was recorded on 16-track tape, which was something new at the time — and it turned out to be a great thing indeed, because the expanded Beach Boys band itself amounted to a small army on the Carnegie Hall stage.
Drummer Ricky Fataar really changed the dynamic of the band, I have to say. No offense to original drummer Dennis Wilson, but this is a much harder-rocking and assured-sounding Beach Boys than you might remember. In addition to the expanded band, they also had special guest players such as Daryl Dragon and Toni Tennille (a.k.a. The Captain And Tennille) filling out the sound. This approach pre-dates what Brian Wilson would do 30-odd years later when he came out of semi-retirement after finishing his masterpiece SMiLE to take it out on tour with a much larger band that could properly reproduce this incredibly nuanced music in the moment.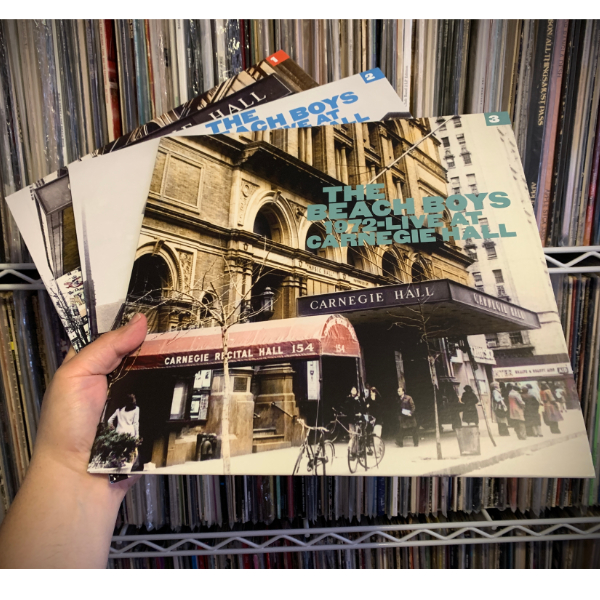 Speaking of SMiLE, a big smile came across my face while listening to the Carnegie Hall version of Brian's SMiLE-era classic "Heroes and Villains," as lead singer Carl Wilson sings a chorus not on the 1967-released version on Smiley Smile. Here, Carl references the then-unreleased "bicycle rider" from the original SMiLE version — a really sweet detail, and a lovely homage to Brian's original vision. I suspect almost no one in the audience had any idea about this back in the day, save for the band. Perhaps they were indeed working on finishing up SMiLE back then — at one point, Mike Love mentions the album and hints that it would be released, which of course never happened.
Still, here we are 50-odd years later, and it is so sweet how we can really appreciate Carl's foresight to sing Brian's original idea for the ages, knowing he was being recorded for a possible album release. It is heartwarming to this longtime Beach Boys fan (they were my first ever rock concert experience, in January 1975) that the band ultimately seemed to appreciate what Brian had tried to accomplish back in 1966, despite all the turmoil which ensued back then.
Overall, The Beach Boys Live At Carnegie Hall is a fantastic document of a band arguably at its peak powers as a touring group. The addition of guitarist/vocalist Blondie Chaplin and drummer Ricky Fataar from The Flame cannot be underestimated. They brought a fresh, proto-modern rock sensibility to the band. Just listen to how they take a fun but almost twee ditty like 1968's "Wild Honey," and turn it into a blistering, almost-disco-like mini epic.
If you've never heard just what a hard-wired, well-oiled muscle car of a music machine The Beach Boys were at this stage of their career, the final encore of their Thanksgiving Carnegie Hall concert is their rip-roaring cover of The Rolling Stones' "Jumpin' Jack Flash." Sure, that song has been covered to death (and oft-ruined) by a bazillion bands over the years, but in 1972, it was still a relatively fresh tune — and to hear The Beach Boys whip it out in a manner that would make Joey Ramone proud is something to experience. In fact, you can experience it right here, right now. . .
Of course, in any live concert, there are rarely 100-percent perfect performances, and this Carnegie Hall gig is no exception. There was really only one notable moment where the singers were obviously having some monitor issues. To wit: In the midsection barbershop portion of "Heroes and Villains," they do get a bit off-key, but they also rebound gloriously. If you listen closely, you can hear someone whom I think is Carl Wilson saying a relieved, "Whew!" after they complete that quite complex song. Hey, this is ultimately what live performance without a net is all about — warts and all!
That said, The Beach Boys Live At Carnegie Hall is a live concert album for the ages. I was utterly blown away when I heard The Beach Boys perform a medley of the SMiLE-era song "Wonderful" segued into a tune I didn't recognize immediately, "Don't Worry, Bill." Seeing the writing credit for Blondie and Ricky in the liner notes excited me, and I reached for my Flame album, realizing this was indeed a live performance of a song from that band's eponymously titled, earlier mentioned 1970 release.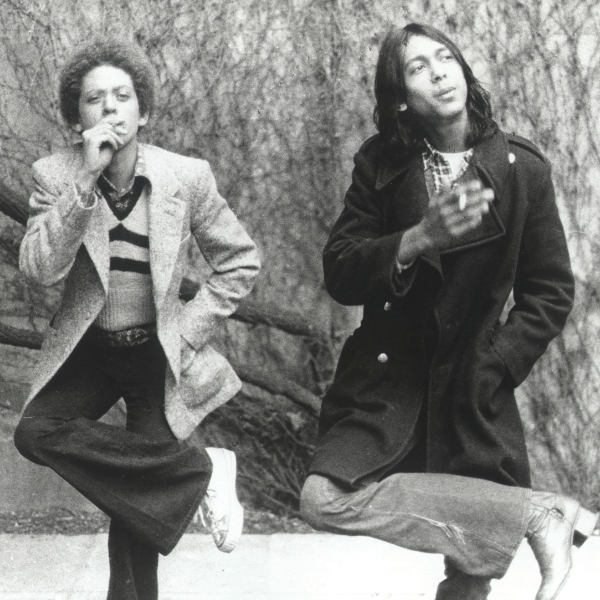 Out of print and very collectible, The Flame LP is a fantastic slab of late-period-Beatles-influenced power pop, songs that could easily sit side by side with tracks from Abbey Road. Seriously, it's nearly that good. (It's also purported to be the first commercial Quad album, yet another discussion for another time.)
At any rate, "Don't Worry, Bill" is one of those tracks that, on the album, sounds eerily like John Lennon's "Free As A Bird," as produced some 20-ish years later for The Beatles Anthology series in the 1990s by Jeff Lynne. Seriously, though, this Flame album really needs to be reissued.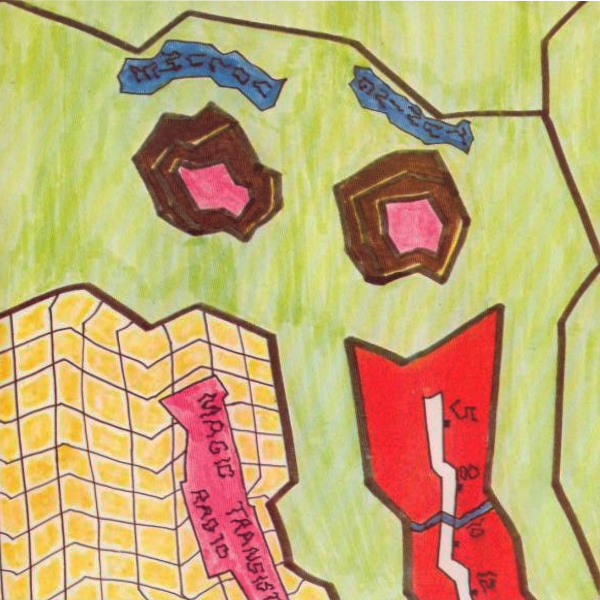 Brian's Phantasmagorical Fairy Tale EP
I would be remiss if I didn't discuss the special bonus EP included with the original Holland LP, the 7-inch, 33 & 1/3rpm mini-album featuring Brian Wilson's whimsical and wondrous "Mount Vernon and Fairway (A Fairytale)." This surreal fantasy about a magical transistor radio is often overlooked by many folks — but if you listen closely, you'll find it contains some of Brian Wilson's most beautiful melodies.
On the one hand, it is unfortunate Brian never fleshed out the musical ideas in the signature theme here into something even more grand. However, we have to be thankful that at least he shared that melody with the world. And on Sail On Sailor – 1972, we get an array of the session tracks that went into the creation of this little forgotten gem. While the separately available 6CD deluxe version of the box set offers six tracks from these sessions (including a cappella vocals and session outtakes), the vinyl box set is limited to one, nearly five-minute instrumental montage called "Fairy Tale Music," which is a lovely way to close this 5LP+1EP listening experience.
We also get a very nice reproduction of that original EP packed in with the Holland LP in the set, one that is much improved over the editions produced in 1973. This one is manufactured more like a European single, with a sturdy cardboard sleeve and high-quality printing of the artwork, in comparison to the flimsy paper of the original editions.
All in all, I'm very happy with the breadth of the Sail On Sailor – 1972 5LP+1EP box set — and you should be too. If you like and/or love hearing The Beach Boys on vinyl, you will want to hear the entirety of Sail On Sailor – 1972 in that way, without a doubt.
(Mark Smotroff is an avid vinyl collector who has also worked in marketing communications for decades. He has reviewed music for AudiophileReview.com, among others, and you can see more of his impressive C.V. at LinkedIn.)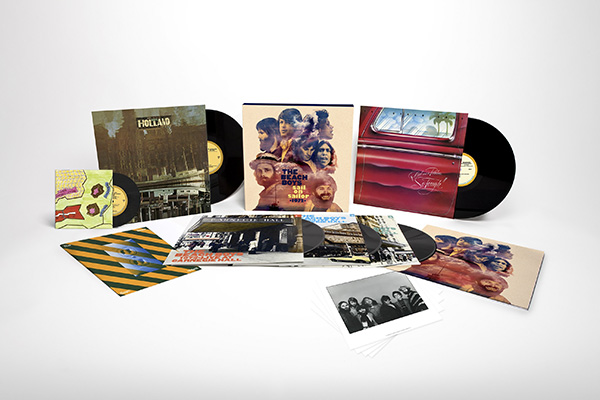 THE BEACH BOYS
SAIL ON SAILOR – 1972
180g 5LP+1EP box set (Capitol/UMe)
5LP+1EP DELUXE EDITION
LP1
CARL AND THE PASSIONS - "SO TOUGH"
Side A
1. You Need A Mess Of Help To Stand Alone
2. Here She Comes
3. He Come Down
4. Marcella
Side B
1. Hold On Dear Brother
2. Make It Good
3. All This Is That
4. Cuddle Up
LP 2
HOLLAND
Side A
1. Sail On, Sailor
2. Steamboat
3. California Saga - Big Sur
4. California Saga - The Beaks Of Eagles
5. California Saga – California
Side B
1. The Trader
2. Leaving This Town
3. Only With You
4. Funky Pretty
7-INCH EP
MOUNT VERNON AND FAIRWAY (A FAIRYTALE)
Side C
1. Mount Vernon And Fairway Theme
2. I'm The Pied Piper - Instrumental
3. Better Get Back In Bed
4. Magic Transistor Radio
Side D
1. I'm The Pied Piper
2. Radio King Dom
LP 3 THE BEACH BOYS LIVE AT CARNEGIE HALL
November 23, 1972
1st Set
Side A
1. Concert Intro: Jack Rieley
2. Sloop John B
3. You Need A Mess Of Help To Stand Alone
4. Leaving This Town
5. Darlin'
6. Only With You
Side B
1. Heroes And Villains
2. Long Promised Road
3. Don't Worry, Baby
4. Student Demonstration Time
5. I Get Around
LP 4 THE BEACH BOYS LIVE AT CARNEGIE HALL (continued)
2nd Set
Side C
1. Intro To 2nd Set: Jack Rieley
2. Marcella
3. California Saga – California
4. Help Me, Rhonda
5. Let The Wind Blow
Side D
1. Medley: Wonderful / Don't Worry, Bill
2. God Only Knows
3. Do It Again
4. Wouldn't It Be Nice
5. Wild Honey
LP 5 THE BEACH BOYS LIVE AT CARNEGIE HALL (continued)
2nd Set – Continued
Side E
1. Good Vibrations
2. California Girls
3. Surfin' USA
4. Fun Fun Fun
5. Jumpin' Jack Flash
SAIL ON SAILOR – BONUS TRACKS
Side F
1. We Got Love (previously unreleased 2022 mix)
2. Hard Time (previously unreleased)
3. Carry Me Home (previously unreleased)
4. Fairy Tale Music (previously unreleased 2022 mix)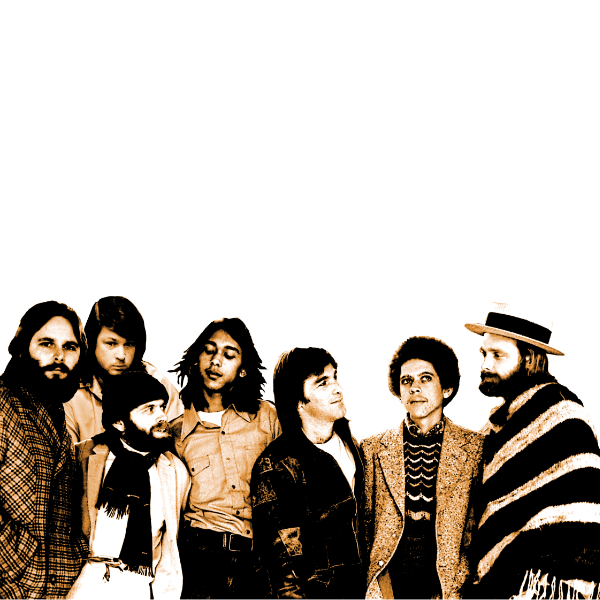 <!- ------------------------------------>