Coltrane "Live" At The Village Vanguard Lives Again!
Listening today to this record originally released February, 1962—60 years ago—it's difficult to understand why it created controversy so intense that Downbeat's editor at the time invited Coltrane and Eric Dolphy to "defend" it in print. On the other hand, if you're looking for a jazz album entry point, this live album probably wouldn't be it—especially side two. Sixty years on, "Chasin' The Trane" might
still
send some running for cover (or covers, of which there's but one on here, Hammerstein and Romberg's beautiful "Softly As In a Morning Sunrise").
John Coltrane's first "live" album release resulted from recordings made over four nights at The Village Vanguard during the group's two- week engagement, with Rudy Van Gelder setting up his gear on a stage-adjacent table and using a dozen microphones to capture the proceedings.
The tracks here were from performances on November 2nd and 3rd 1961. Tracks recorded November 5th were included on Impressions (Impulse A-42) released in the summer of 1963. The back of that jacket says "Recorded in 1963" but only one track actually was.
Coltrane had in September of 1961 added the then "chancy" Eric Dolphy to the newly minted lineup featuring McCoy Tyner, Elvin Jones and Jimmy Garrison along with Reggie Workman who left the group shortly after these performances. These were Workman's final recordings with Coltrane and Garrison's first, though the latter does not get credited on the album. The group had played in L.A. and Chicago before opening October 24th at The Village Vanguard.
"Spiritual", the album opener, features Coltrane on both tenor and soprano sax. Following a somber entrance featuring Dolphy's fluttering bass clarinet on the right channel and Coltrane on the left, the tune lopes along pleasantly anchored by Elvin Jones's shimmering cymbals and powerful snare hits and Workman's bass lines. Dolphy on the right channel takes a long, snake-like solo punctuated by a deep pants flapping surprise followed by a Tyner left channel solo. Coltrane enters again on soprano and it will sound familiar to "My Favorite Things" fans. If you've sat in the Village Vanguard the layout RVG achieves will sound spatially familiar.
The side concludes with the Workman-anchored quartet "Softly As in a Morning Sunrise" cover, with Jones on brushes and everyone swinging tunefully on their best lyrically lithe behavior, Coltrane on soprano.
Flip over the record and despite the credits, Garrison is on bass and Tyner is MIA. It's a trio recording that literally shook the foundations of modern jazz. Nat Hentoff's annotation calls it "A blues". And as the saying goes "The Taj Mahal is a building."
Coltrane tells Hentoff for the liner notes that "…the melody not only wasn't written, but it wasn't even conceived before we played it." The opening sounds as if Van Gelder hit "record" mid-tune. Minus a piano Coltrane is free to fly and off he goes! No "sheets of sound" here. Pillow cases, mattresses and box springs too. While at the time many listeners found Coltrane's playing, with its honks and bleats ugly, in retrospect it's downright liberating and no doubt he was reflecting in his music civil rights frustration that makes this music resonate all too perfectly today. Yet it's still recognizable as what Hentoff called it: "a blues." Sixty years on it's music made for these times.
As for the sound, it's interesting to note that for Coltrane The Complete 1961 Village Vanguard Recordings (Impulse IMPD4-232) a 4 CD box set produced by Michael Cuscuna and issued in 1997, "the five masters originally issued on AS-10 (this record) and AS-42 (Impressions)…are derived from second generation LP masters", the source for the rest of the box set were the original master tapes. In other words, whatever happened to the original masters of this record and Impressions had nothing whatsoever to do with "the fire".
I compared my original orange/black pressing, which I've owned since the early '60s (I'm thinking "Chasin' The Trane" may have been the track that provoked my mother to call a jazz record I was listening to "sick cow music" and exclaim "Why don't you go to the A.S.P.C.A.? You'll hear the same sound and it's free!") with this new Ryan K. Smith re-master with the 2009 ORG Music double 45rpm issue cut by Bernie Grundman on 2 45rpm records pressed at Pallas and with the CD box set version.
First off, whatever BG used for the ORG double 45 was not the 2nd generation tape used for the CD box set version. The sound is soft, distant and muted. This was around the same time that Analogue Productions released equally soft sounding Impulse reissues including Out of the Cool and John Lee Hooker's Serves You Right to Suffer (AS-9103) that also sounded (and still sound) just wrong but were at the time "the best available" sources.
Somehow UMG must have tracked down that second-generation tape because this reissue cut by Ryan Smith at 33 1/3 sounds much better than the ORG double 45. It also sounds better than the CD, which though it has more (but not better) bass, just sounds annoying after a few minutes and never "you are there" real. The cymbals sound brittle and "fake-metallic", Dolphy's bass clarinet sounds like a kazoo, there's no air or context around the instruments and, well enough. (Still happy to have the complete recordings "tho").
This new Verve/Acoustic Sounds reissue is one of those "this sounds fantastic until you hear an original pressing", which means it really sounds great.
I also compared an original Impressions that I have with the Speakers Corner version cut at Emil Berliner Studios ("EBS") from a tape copy probably sourced from Universal's Hannover, Germany vault (now moved to the U.K. I believe).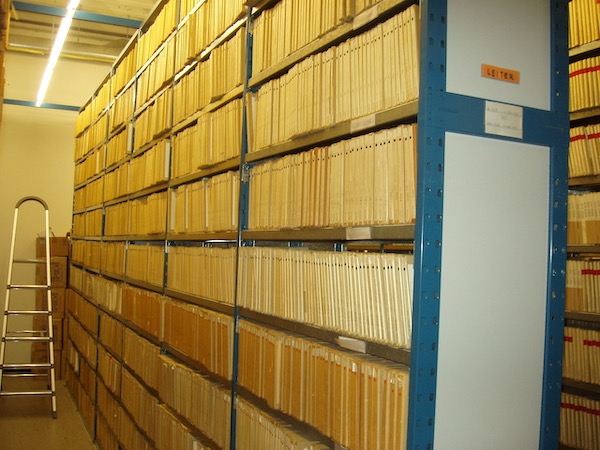 and the differences were consistent with the sonic differences between the original
…Village Vanguard…
and this reissue. In other words, the Speaker's Corner reissue sounds really good and if
Impressions
is ever released in this series it too will probably sound really great cut by Ryan Smith.
If you get a chance to compare an original A-10 with this reissue you'll appreciate how fine this reissue sounds but you'll also hear greater texture to Coltrane's horn(s), far more "room sound", and especially cymbal "ring". The original is "you are there" great, in part thanks to RVG's dozen microphone mixing, but you know what? If you never get to hear the original this reissue is "you are there" great too.
I feel so lucky and privileged to be able to just reach back and pick an original from the shelf to compare for you but if you buy this reissue, which you really should, you'll have a great sounding version for not stupid money and the privilege will be all yours too.

<!- ------------------------------------>