Depeche Mode's New 180g 2LP Release Memento Mori Shows How a Veteran Synth-Rock Band Can Still Deliver the Sonic Goods on Vinyl
These days, a new Depeche Mode album is cause for celebration — particularly for tail-end Baby Boomers and Gen-Xers alike who have been following the band since the dawn of the 1980s — and their just released 180g 2LP set, Memento Mori, is worthy of deep listening and devoted examination. Roughly, and perhaps arguably, Depeche Mode is the modern-day electro-pop/techno/dance music equivalent to The Rolling Stones. Now in their 43rd year, Depeche Mode are back on the road on a wildly successful tour supporting Memento Mori with numerous sellouts prompting more shows being added in key markets.
Honestly, I wasn't kidding about The Rolling Stones/Depeche Mode parallel — and I mean it in a good way. I realized this some years ago when I was reviewing their fine November 2014 release, Live in Berlin. Looking at the video that accompanied Live in Berlin, I recognized this once-innocent, quirky little synth-pop band that my college roommates played a whole bunch back in the day had gone on to become massive arena rockers, now filling ginormous arenas and stadiums across the globe with a broad swath of fans who know every word, and every beat, of their songs.
The interwebs offer a snapshot of just how significant this band from Basildon, England has become. To wit: Depeche Mode have placed 54 songs in the UK Singles Chart and 17 albums in the UK Top 10 to date, and they've sold more than 100 million records worldwide. In December 2016, Billboard named Depeche Mode the 10th Greatest of All Time Top Dance Club Artists, and they were inducted into the Rock and Roll Hall of Fame in 2020.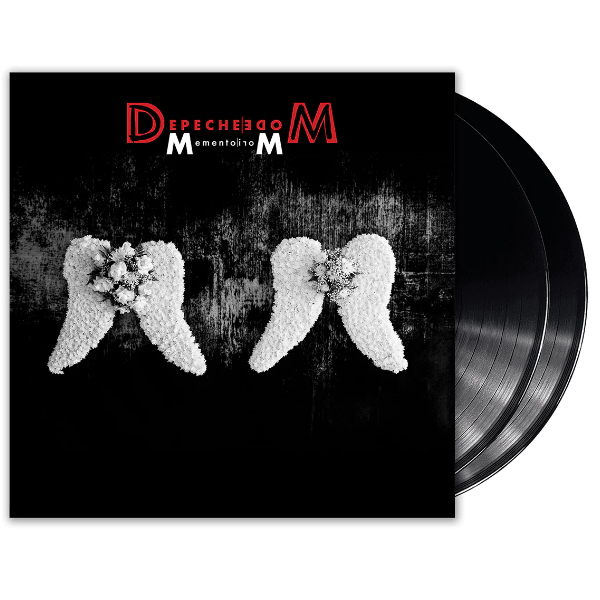 Before we get into the meaty beaty big and bouncy manifesto that is Memento Mori, here are some of the key album pressing stats we've ascertained thus far. First and foremost, the 180g 2LP pressings are very nice, thick, black, dead-quiet, and well-centered. No problems there. The vinyl is said to have been pressed at RTI, but we're still trying to confirm that directly, and we'll include an update here accordingly if warranted. The SRP for this 2LP set is $42.99. Color variants are also available — including translucent red and opaque — for a few dollars more, depending on where you look.
Given that Memento Mori features a great deal of synths and computer programming (as listed in the liner notes/credits), it is a fairly safe bet to assume this album was recorded largely in the digital domain. However, given the quite high-fidelity nature of the album, I think it's also fair to say it was probably made in hi-res — especially as you can find it on high-end streaming services like Qobuz and Tidal at 24-bit/96kHz. While those streams do sound pretty good, they also have a bit of that harder, crunchy digital edge going on that I tend to not love, if I have the opportunity to pick and choose how I want to listen.
In that light, the vinyl edition of Memento Mori romps all over the streams! This, of course, made me curious about who did the vinyl mastering for this fine release. Since neither the liner notes nor the official press release specifies these details, I employed a little bit of record-collector sleuthing knowledge to find the name of the disc-mastering engineer — and I found it to be none other than Matt Colton at Metropolis in London. I discovered this because he wisely/cleverly etched his name into the runout groove, as many producers/engineers have done before him — and still do, in fact.
Many of us vinyl junkies look for special messages from the mastering engineers who leave their mark on certain pressings for historical posterity. This process likely began back in the 1950s with Rudy Van Gelder, who left his beloved "RVG" seal of approval in the runout grooves of many classic albums on Blue Note, Prestige, and other vintage labels. Vinyl-loving Led Zeppelin fans have spent an inordinate amount of time seeking out the treasured "RL" markings in early pressings of the band's career-defining October 1969 second album Led Zeppelin II, a mark that indicated Robert Ludwig's outstanding — and outrageously rejected/recalled — mastering of that legendary LP.
Finding '70s prog and new-wave albums made with the etchings "Porky," "Porky Prime Cut," or "Porky Pecko" (and other, similar variants) indicate the album was touched by the knowing hands of the great George Peckham, who mastered many albums for artists as diverse as Yes and Elvis Costello. Currently, Miles Showell of Abbey Road leaves his mark on the current wave of fine half-speed-mastered reissues he's been doing. And, of course, there are many, many others to discover. (Feel free to chime in about your own favorites in the Comments section below following the review text, if you wish.)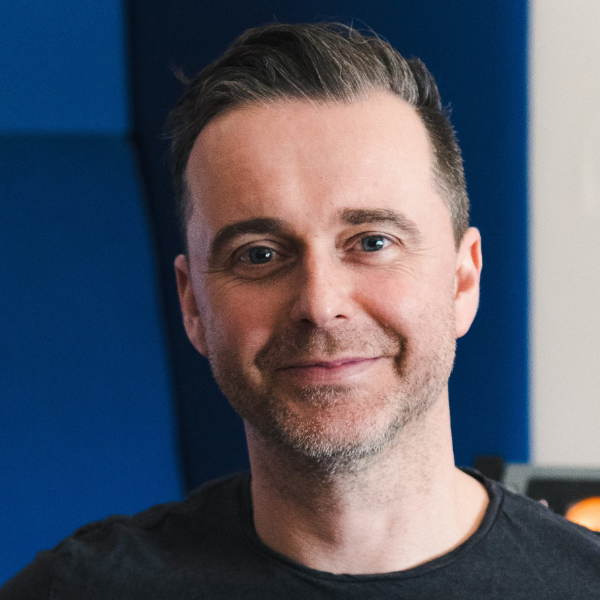 All that said, Matt Colton (pictured above) deserves some kudos for doing an exemplary job at smoothing out those crispy/crunchy streaming edges for the Memento Mori vinyl, which instead sounds full and bright without that annoying, clipped brickwall sort of sonic sensation. Do note that I'm not saying the streams are brickwalled, mind you, as that is not my purpose here (nor have I checked for it, per se) — I am just using that terminology as an extreme and very visual example of a harsh sound.
I'll put it this way — I can turn up my amplifier's volume when playing my vinyl copy of Memento Mori and it doesn't make my ears hurt, whereas the streams sounded quite harsh as soon as I started pumping them up a bit (even through my Mytek Brooklyn DAC). Comparatively, the vinyl sounds open, and even airy.
Still, the question remains — and it's probably on the minds of many of you reading this review — as to whether you need a digitally driven record like Memento Mori on vinyl. Well, if you like electronic music and the music of Depeche Mode especially, then I think the answer is clearly yes.
Like the band's last album that I seriously got into, March 2013's Delta Machine, Memento Mori is actually a very good record. Depeche Mode doesn't seem to have lost their inspiration for making compelling new music that can stand the test of time, as well as stand alongside their past work. I also like the fact that Memento Mori is presented in an almost classic-rock manner, wherein the best tracks are not front-loaded into the start of the album. Many of this album's killer cuts are in the middle and end of the running order, actually — and that's how records used to be back in the day, when artists were crafting albums as engaging, end-to-end listening experiences, not just collections of single tracks.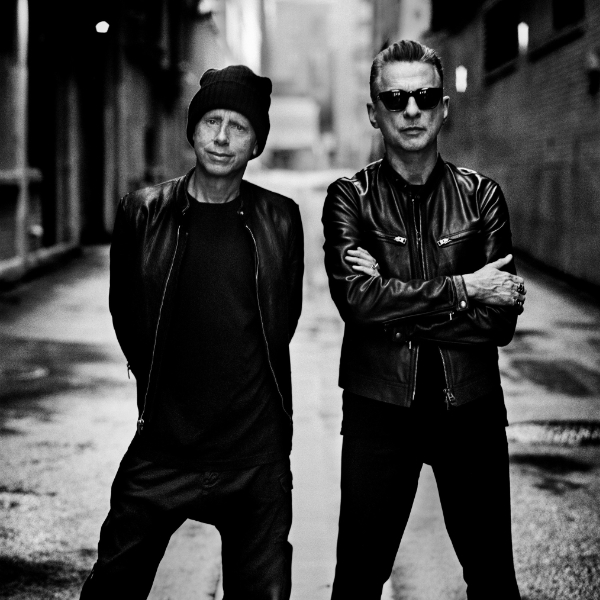 Lyrically, there are some truly heartfelt moments on Memento Mori — which is Latin for "remember that you have to die" — as the remaining core members (vocalist Dave Gahan, above right, and guitarist/keyboardist Martin L. Gore, above left) face their own mortality, such as they do on Gore's "Soul With Me," which appears on Side 2. This sadness is probably all the more challenging for the band, and thus infused in this music, given the tragic May 2022 passing of their co-founding bandmember, keyboardist Andy Fletcher.
Some of my favorite tracks on Memento Mori so far include Side 2's "Caroline's Monkey," which oddly reminds me a bit of Robert Fripp and David Sylvian's "God's Monkey" from their August 1993 Virgin release, The First Day. And if you have been following my reviews here, there, and everywhere, you know I tend to love it when artists make musical references to past works without stealing the entire concept (like numerous sampling artists might do). That moment on Memento Mori came for me at the end of Side 2 in the opening measures of "Before We Drown," as that signature bass/delay/riff vibe recalls no less than the still-utterly-unique groove-hook of David Essex's 1973 classic Top 5 hit, "Rock On." Meanwhile, the Side 3 opener "People Are Good" is another great track, featuring perhaps a subtle Kraftwerk reference in the key motif.
Meanwhile, Side 3's "Always You" grabbed me for very personal reasons, as the simple-but-ominous repetitive two-chord changes remind me of a similarly somber-yet-forward-looking song I wrote many years ago as part of a song-cycle tribute to my late partner.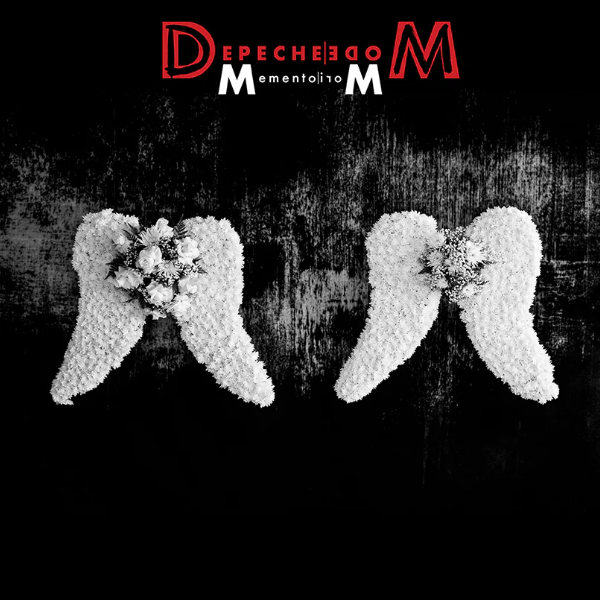 As good as this album is, I suspect some will inevitably question whether Memento Mori is as good as March 1990's Violator or its March 1993 followup, Songs of Faith and Devotion. Truth be told, I can't say if Memento Mori is better or worse, as of yet — but I can say it easily stands proudly alongside those two albums. Time will tell if these new Mori tunes become as classic for fans as "Personal Jesus" and "Enjoy The Silence" are.
In some ways, it feels like Memento Mori inevitably offers something of a sonic career summary for Depeche Mode. Certain songs bear more of a vintage "bleep bloop" feel, akin to the band's early '80s synth-pop hits — replete with punchy, 8-bit-sounding drum machines and Casio-like keyboard tones — while other tracks deliver more of that darkly expansive soundscape luster, a lusher acoustic design featuring haunting guitar textures, ominous and at times thunderous sub-sonics, and deep reverberation that many of us relative late-comers to Depeche Mode fandom initially were drawn towards circa the Violator era.
This, of course, revisits the earlier question for some of you fellow audiophiles as to whether you need to own a 180g 2LP set that includes 8-bit-flavored drum machine sounds. Trust me — they're used to great effect here, and when you turn up the volume on Memento Mori, it definitely rocks the house (and maybe the rafters too, if you have them). Kudos must also go out to producer and multi-instrumentalist James Ford (Gorillaz, Foals, Florence & The Machine, Arctic Monkeys) for achieving that nice balance of past sounds while keeping the band's sonic footprint current. Not an easy task!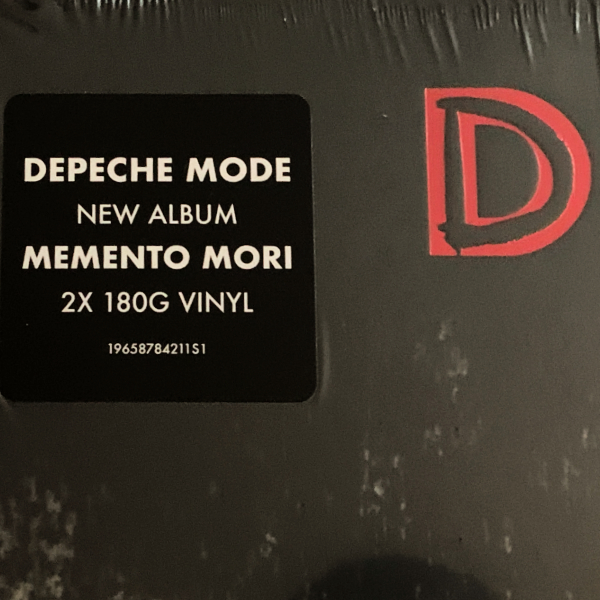 The whole vinyl package of Memento Mori is generally top-notch. Each of the 2LPs comes in its own printed sleeve with lyrics. A poster is also included, and the band logo on the cover is even done up in fancy red foil stamping.
My only complaint — not unique to Depeche Mode, I must note — is related to using the fourth side for a laser-etched graphic element, which I think is a wasted effort. I would have rather they included more songs on Side 4, or at least a few remixes, to give fans some better value here. Most etchings I have seen have been underwhelming at best, and this one is no exception. Once you've seen one, you're kinda over it.
Other than that laser-etched nit, Memento Mori is an excellent album, and a fine addition to the Depeche Mode catalog. In fact, the best compliment I can wrap this review up with is this thought — how great is it that a band like Depeche Mode can still create compelling new music after all these years that doesn't feel tired, and in turn rekindles and/or sparks interest in their past works? In fact, listening to this album has compelled me to seek out a new LP copy of the aforementioned Violator, for starters. Bottom line — the wonderful listening vibes Memento Mori evokes, and what they in turn inspire in listeners like me, are all very good things indeed. Give Memento Mori a fair shot.
(Mark Smotroff is an avid vinyl collector who has also worked in marketing communications for decades. He has reviewed music for AudiophileReview.com, among others, and you can see more of his impressive C.V. at LinkedIn.)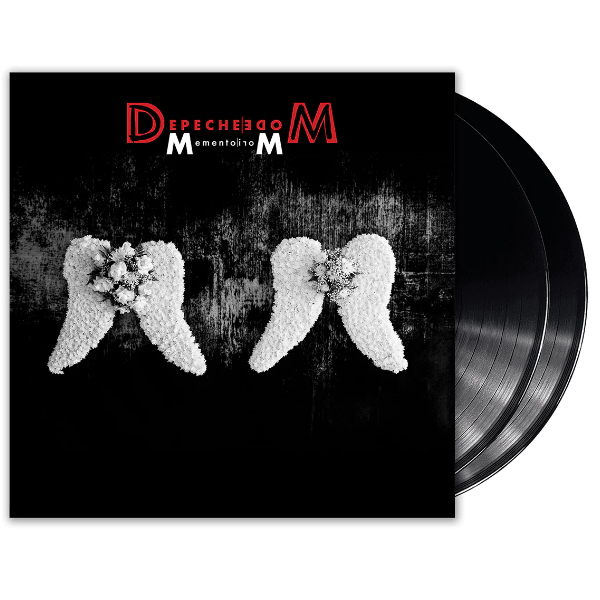 DEPECHE MODE
MEMENTO MORI
180g 2LP (Columbia)
Side 1
1. My Cosmos Is Mine
2. Wagging Tongue
3. Ghosts Again
4. Don't Say You Love Me
Side 2
1. My Favorite Stranger
2. Soul With Me
3. Caroline's Monkey
4. Before We Drown
Side 3
1. People Are Good
2. Always You
3. Never Let Me Go
4. Speak To Me
Side 4
Note: No music on Side 4; special etching only
<!- ------------------------------------>