Fleet Foxes Serve Up a Harmonious 180g 1LP Live Performance Featuring Bandleader Robin Pecknold Mostly Going at It Alone, and Acoustically
Before I get into why you should listen to the newly released, semi-solo acoustic LP helmed by Robin Pecknold, the co-founder of the wonderful harmonic acoustic rock band Fleet Foxes — namely, July 2022's
A Very Lonely Solstice
(Anti- Records) — I need to offer up some perspective. This may nurture a leap of faith into a rich and rewarding musical landscape some of you may have overlooked.
I first learned of Fleet Foxes about a decade ago, when I heard them being played over the sound system at a coffeehouse in Santa Barbara I had stopped at to get some Chai tea to help fuel my drive from San Francisco to Los Angeles. After getting a verbal band-name ID from the barista (these were my pre-Shazam days, folks!), once I got to L.A., I immediately picked up CD copies of their debut April 2008 EP Sun Giant and their June 2008 eponymously titled first album. In short, I dug them both.
Soon thereafter, Fleet Foxes' second full-length album, May 2011's Helplessness Blues, came out, and I was hooked. It sounded like what might have happened if Crosby, Stills & Nash went back to Big Pink after Woodstock to collaborate with The Band, as produced by Phil Spector in his patented Wall of Sound style. Rich in harmony with layers of interesting stringed-instrumental textures, at least one singer in the band bore a striking resemblance to Graham Nash's voice in particular.
But it was the songs and the structures that got me. There were those tight harmonies, but the tunes themselves were not conventional, nor retread. They seemed to be bending time and space a bit, recasting the vocal-harmony group vibe for a new era, as led by lead singer and primary songwriter Robin Pecknold (he of the Graham Nash-like voice).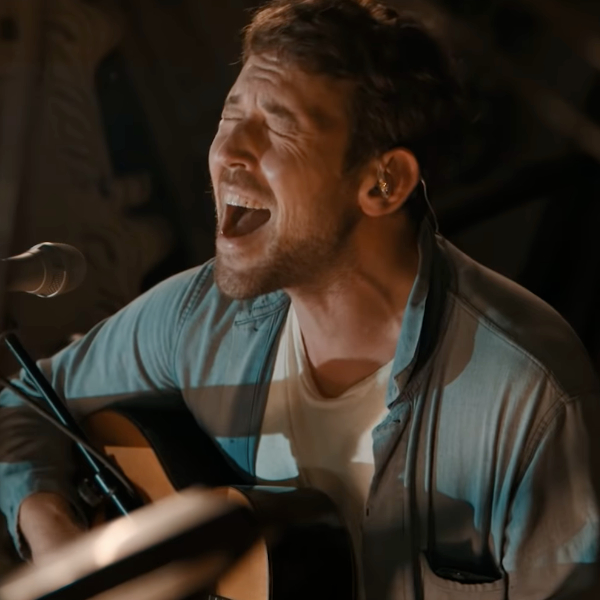 Here's the rub: When I started talking about my passion for Fleet Foxes' music, I received a surprising amount of pushback from friends and acquaintances. Many had apparently lumped them in a category of (ahem) so-called hipster bands, effectively writing them off as inconsequential. Yet the Fleet Foxes I saw supporting June 2017's Crack-Up during that very same year was a quite significant musical entity of note, delivering a glorious mashup of folk, pop, and rock influences past, all bundled up with modern melody and invention bordering on progressive rock. Their most recent studio album, September 2020's Shore, is a fine Grammy-nominated release, as well as being a natural follow-up. [Shore also happened to come in at No. 17 on my personal Top 31 Albums of 2020 list.—MM]
The new A Very Lonely Solstice leans more toward the full-album concert experience I was hoping for on record. The live, mostly solo performance by Robin Pecknold was originally streamed in December 2020 and released digitally almost exactly a year later. The full live set can be watched below, if you're so inclined. It's beautifully shot, delivering a good visual and aural sense of the space Pecknold performed in — the enormous gothic St. Ann & The Holy Trinity Church in Brooklyn, New York — with its massive natural reverb.
I'm mostly happy with A Very Lonely Solstice on vinyl. Let me qualify that statement — for what is essentially an indie band, I'm grateful they have any opportunity to release music like this in any form, especially in the face of the pandemic.
As for the Solstice LP pricetag, the black vinyl version goes for $25.98, while the limited-edition opaque tan LP goes for $27.98. Both can be purchased directly from the Fleet Foxes online store.
Now, if we lived in a perfect world, I'd wish this was a more audiophile-leaning pressing. I initially bought that limited-edition clear vinyl — which sounded mostly pretty nice, until I got to the second-to-last song on Side One, "Helplessness Blues," which had an annoying tick that lasted far too long, even for my levels of forgiving tolerance. Also, one side was just off-center enough to be a deal-breaker for me. I returned the album to Amoeba Music and was able to exchange it for the standard black vinyl copy, which is generally better. There is still some noise apparent on the lead-in track, but it goes away in fairly short order. Otherwise, this pressing is well-centered and pretty quiet.
Nits aside, I love how A Very Lonely Solstice sounds. There is a nice sense of the church ambiance, and the producers — oddly, not listed on the album credits, though I have to assume Robin was driving this project — wonderfully captured the woody essence of Pecknold's strummy nylon-string guitar. That sound perfectly complements his at times stunning vocals. Listen to his long-held notes on the traditional folk song "Silver Dagger," for example.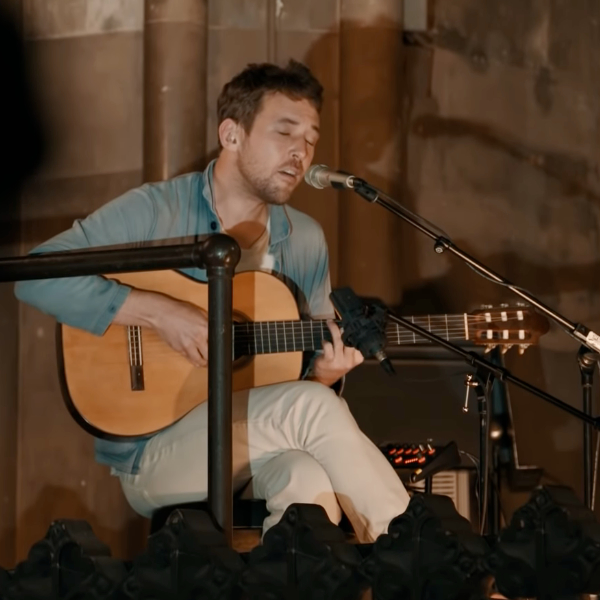 One of the things I love about this recording is we get to hear Pecknold's lyrics very clearly. If I have one critique of some of the earlier Fleet Foxes studio recordings — which are admittedly wondrous, and super-ambitious — the production is often such an aural spectacle that the lyrics become almost secondary. And yet, I wouldn't change a thing on them, as recordings go — some are folk records with an indie-rock-meets-Brian-Wilson aesthetic in that sense, so turn up your volume and play 'em loud.
That said, these stripped-back, hushed live Solstice recordings allow us to follow Pecknold's narratives very clearly without needing to turn our amplifiers up to 11 — or resort to following the included lyrics on the inner sleeve. Some of my favorites include "Helplessness Blues," "Maestranza," "If You Need to, Keep Time on Me," and "A Long Way Past the Past."
In some ways, the sound here on A Very Lonely Solstice is a throwback to Fleet Foxes' aforementioned Sun-Giant EP — particularly the echo-drenched final track there, "Innocent Sun," which is played on a nylon-string acoustic guitar.
Perhaps my only disappointment here is they didn't include the little improvised funky vocal jam with the choir and the band which appears at the end of the livestreamed video. Instead, we do get a fuller band rendition of Crack-Up's "Can I Believe You" performed with said choir, which is known as the Resistance Revival Chorus.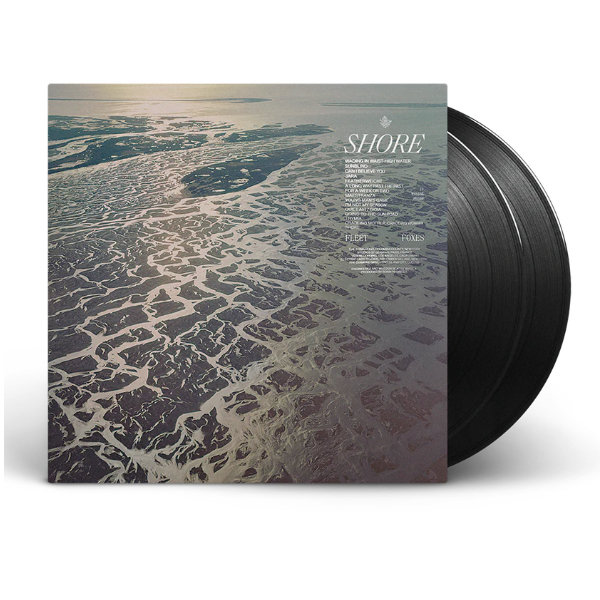 If you like progressive vocal-harmony music working from an acoustic folk-rock footprint, Fleet Foxes may very well be your jam. Give A Very Lonely Solstice a listen on vinyl — and if you do like it, do go back to at least try two of my other FF faves, Shore and Crack-Up. Naysayers might be very surprised by what they hear, and those with open minds might well discover a favorite new artist to follow.
(Mark Smotroff is an avid vinyl collector who has also worked in marketing communications for decades. He has reviewed music for AudiophileReview.com, among others, and you can see more of his impressive C.V. at LinkedIn.)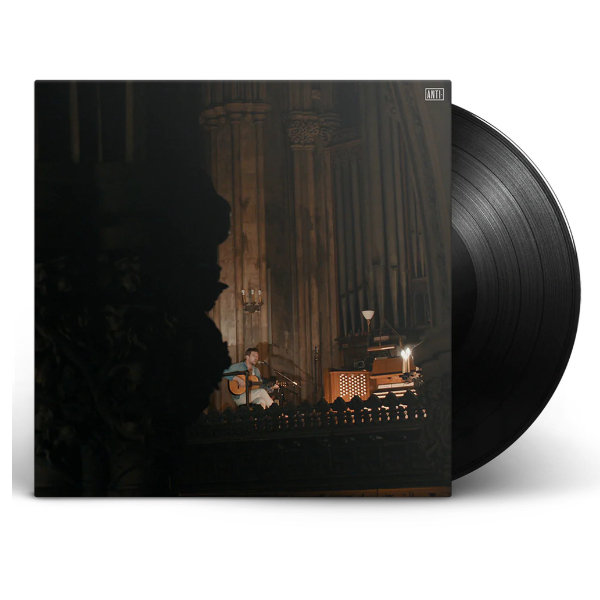 FLEET FOXES
A VERY LONELY SOLSTICE
180g 1LP (Anti- Records)
Side 1
1. Wading in Waist-High Water (featuring the Resistance Revival Chorus)
2. Sunblind"
3. In the Morning
4. Tiger Mountain Peasant Song
5. Maestranza
6. Helplessness Blues
7. Silver Dagger
Side 2
1. Featherweight
2. A Long Way Past the Past
3. Blue Spotted Tail
4. If You Need to, Keep Time on Me
5. I'm Not My Season
6. Can I Believe You (featuring the Resistance Revival Chorus)
Recorded at St. Ann & the Holy Trinity Church in Brooklyn, New York
<!- ------------------------------------>