GALLERIES
You are here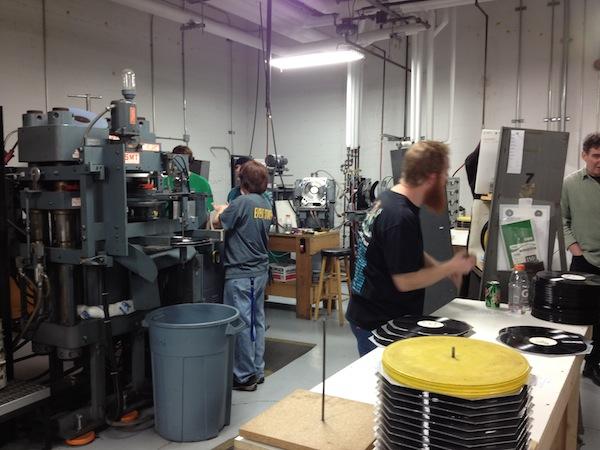 Quality Record Pressing was operational and pressing records even while open for factory tours by the public. While I was there, they were pressing for Sundazed, the mono version of the Jefferson Airplane's
After Bathing at Baxter's
.
What I find fascinating about this is that Sundazed first issued this album more than a few years ago and it is still being pressed. That tells you many, many thousands have been sold and are still selling.
By the way, our relationship with Sundazed has gone south because of Randy Wells' review of Sundazed's reissue of Blues Breakers With Eric Clapton. Randy gave his opinion, Sundazed's Bob Irwin insisted I take it down. I refused and both our friendship and our business relationship are over even though I published my own review of the album that had a slightly different, though no less honest opinion of the release.
I will NEVER,/i> accede to threats from record labels or even friends at record labels when the opinions expressed here are less than complimentary but represent the true opinions of the either myself or writers working for the site.
In the future I will buy any Sundazed album I feel is worthy of coverage.

More Photos From QRP Visit
Views: 14771
Dimensions: 600x450
Size: 91kb