New All-Analog Small Batch One-Step RTI-Pressed 180g 1LP of Thelonious Monk's Breakthrough 1957 Album Brilliant Corners Is a Clear Winner, as It Sounds More Realistic, Full-Bodied, Natural, and Richer
How lucky are we — as fans of this stuff that Charles Mingus would sometimes refer to as "jazz music" — that the master tapes of many classic LPs are still in existence and in good enough condition to prompt a series of generally outstanding all-analog reissues over the relative recent past from the archives of legendary labels like Blue Note, Impulse!, Prestige, and Riverside?
This is why it is nothing less than exciting to find that jazz pianist Thelonious Monk's April 1957 breakthrough album Brilliant Corners on Riverside is the latest entry in Craft Recordings' notable Small Batch series of limited-edition, definitive, all-analog, audiophile-grade releases.
From the label's official press release for the album, we get some truly important tech specs to consider here: "Brilliant Corners features lacquers cut from the original tapes (AAA) by Bernie Grundman and pressed on 180-gram vinyl at RTI using Neotech's VR900 compound. This one-step lacquer process — as opposed to the standard three-step process — allows for the utmost level of musical detail, clarity, and dynamics while reducing the amount of surface noise on the record. The limited nature of these pressings guarantees that each record is a true representation of the original lacquer and is as close as the listener can get to the original recording."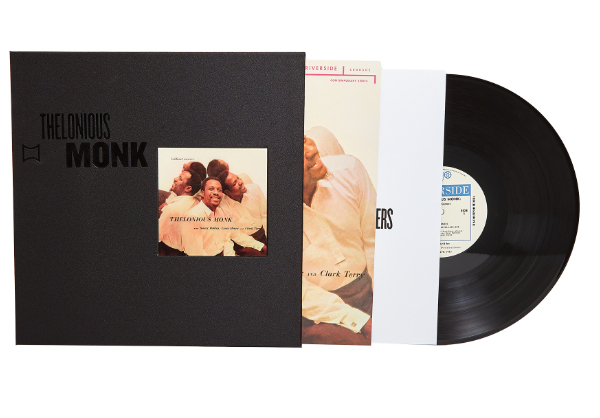 The Craft press release continues, "Each copy is individually numbered and encased in a foil-stamped, linen-wrapped slipcase featuring an acrylic inset of the original artwork. The vinyl disc — extractable through a unique, frictionless ribbon pull tab — is housed in a reproduction of the album's original tip-on jacket from Riverside Records and protected by an archival-quality, anti-static, non-scratching inner sleeve. New liner notes from the GRAMMY® Award-winning music historian, journalist, and producer, Ashley Kahn complete the package."
The SRP for this Small Batch edition of Brilliant Corners — which is capped at 4,000 copies — is $109, and it can be ordered directly from Craft Recordings right here.
For further context, Brilliant Corners was a major accomplishment in Monk's career, a turning point where the critics recognized the artist's achievements on the highest levels. DownBeat — the pre-eminent jazz review publication of its time, and one that still exists today — applauded the release, with the noted writer/critic Nat Hentoff proclaiming it in 1957 as being "Riverside's most important modern jazz LP to date."
Perhaps not coincidentally, a career-stalling factor that had stymied Monk's professional life for more than five years changed after the release of this acclaimed album. Following a somewhat suspect drug-related bust where Monk refused to lay the blame on someone else, his cabaret card was confiscated, in turn keeping him from playing any New York City venue that sold booze — i.e., any jazz club! Monk apparently struggled as a result, and was essentially forced to grow his audience outside of the taste-making comfort of Manhattan's then-vibrant jazz-club scene, instead playing less intimate theaters and under-the-radar clubs in outer boroughs like Brooklyn as well as out-of-town venues. Once his cabaret card was reinstated, Monk was securing high-profile NYC residencies again, such as at The Five Spot with John Coltrane.
Over the ensuing decades, Brilliant Corners has gone on to rank regularly as an essential jazz title, and it was even among the first 50 recordings chosen for the Library of Congress's National Recording Registry (which was established in 2000).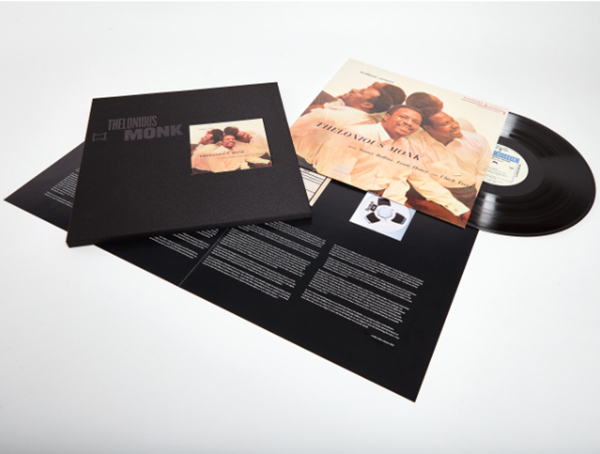 So, with all that background in mind, just how brilliant does the new AAA version of Brilliant Corners sound? Well, this Small Batch edition sounds pretty fabulous for a monophonic recording made in 1956 that has survived the trials, trappings, and tribulations of independent jazz-label ownership, in addition to having likely endured a variety of storage, transport, and usage scenarios over the years as well.
For this review, I cued up two earlier copies of the album I own as a point of reference: 1) a very clean 1961-era pressing on the blue label version of Riverside Records, and 2) a nice 1982-era white label Original Jazz Classics (OJC) series reissue. Both versions are monaural, and it's worth noting that, even though there was a stereo edition issued back in the day — and I confirmed it directly with a Craft Recordings rep that those versions were fake stereo — the recording, which was made in December 1956, was only captured in monaural.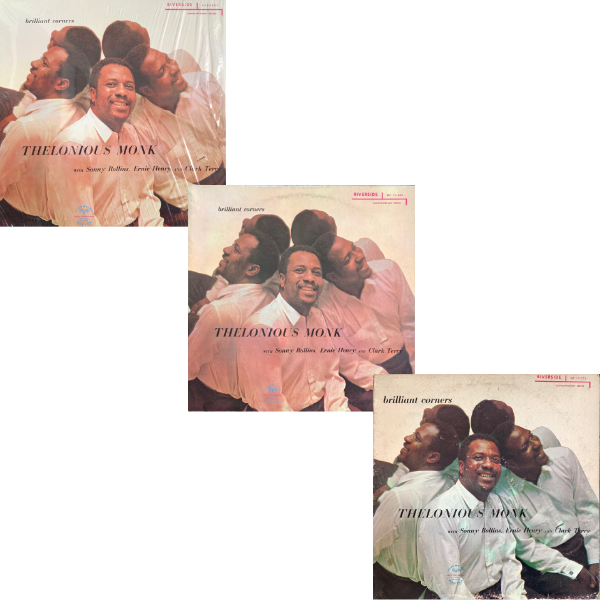 One of the things I sensed while listening to both the original and OJC editions of Brilliant Corners with fresh ears was a certain amount of the reining in of frequencies, perhaps limiting the dynamics of the instrumentation to shine its fullest. Monk's piano resonances felt a little less distinct than they might have been, depending on how the recordings were made. Not only that, but cymbal decay felt rushed at points.
Well, I'm very happy to report that on the new Small Batch edition of Brilliant Corners, the music opens up quite remarkably. Monk's piano sounds more realistic, full-bodied, and natural, while the cymbals decay more sweetly. The bass sounds are richer, and the saxophones sound rounder and warmer. Max Roach's striking orchestral timpani work (i.e., those big copper kettle drums you tend to see at the symphony) on "Bemsha Swing" (Track 2, Side 2) resonates and reverberates in a way only hinted at previously.
While my original and OJC copies are in very nice condition, the sound floor on this new edition of Brilliant Corners is virtually non-existent — basically, it sounds silent — but I'm sure if I had some fancy testing equipment, there'd probably be some sort of measurable surface noise. That said, compared to the other two copies I have, this AAA edition is about as dead-quiet silent as one can imagine.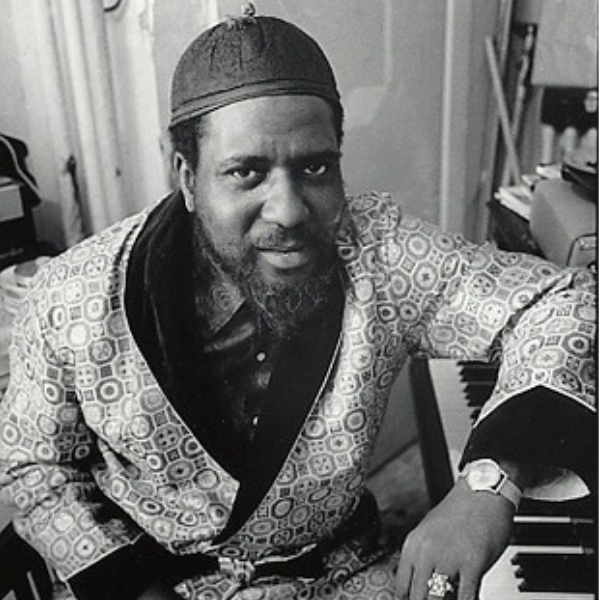 One of the interesting challenges of recording the Brilliant Corners album comes on "Pannonica" (Track 1, Side 2) — a tribute to the jazz patron Baroness Pannonica "Nica" de Koenigswarter (of the Rothschild family) that features Monk playing the percussive keyboard instrument called a Celeste, which is also known as a bell-piano. Bells in general are not easy to capture in the first place on a recording — and then looking to reproduce them on a vinyl record leaves plenty of opportunity for distortion to happen. Fortunately, this album was fairly well-recorded in the first place, but the new AAA edition sounds especially clean and crisp.
It is pretty amazing at points when Monk is comping chords with one hand on the piano, and then he suddenly switches to soloing on the Celeste with the other — proof that Keith Emerson and Rick Wakeman were not the first keyboardists to surround themselves with multiple instruments!
I imagine that capturing these two instruments simultaneously in real time with such fine detail while the other bandmembers were playing would be a significant challenge for the recording engineer, Jack Higgins. He was also able to capture a lovely sense of room and instrument on Monk's piano, especially when he plays soft notes while the band quietly swings in the background. The breathiness of Sonny Rollins' and Ernie Henry's saxes winding down at the end of "Pannonica" is a sweet wonder — and if you close your eyes while listening, it's not hard to project yourself into the studio as if they were playing right in front of you.
Because this recording was made on magnetic tape, and because said tape is 67 years old and this Small Batch edition is made in an all-analog process, periodic dropouts are to be expected and apparent at some points during playback. Fortunately, they are short-lived moments — but be aware that being an analog purist brings its own anomalies, as there is no opportunity to correct them as there would be in digital productions. For example, I heard brief moments of warbling — which might be a wrinkle in the tape, or physical loss of magnetic particles that do indeed shed over time — most audibly on the album's lone solo piano piece, "I Surrender, Dear" (Track 2, Side 2). Fortunately, those anomalies were short-lived — but they are notable, as they are not apparent on either the OJC or 1961 editions I have.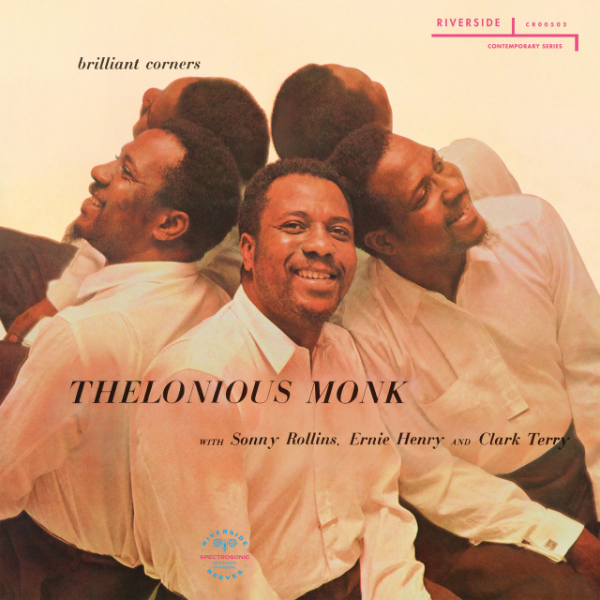 Perhaps my only ding on this edition's high rating is that the actual album cover art looks a little washed out, like one of the latter-day reissues. You can see from the photo above that my 1961 edition has much more depth, as well as richer color variances. It would have been nice if the Craft powers that be had been able to locate better, original art sources — or at least tried to restore the cover image from the best available elements from the archives.
Other than that, the packaging here is exemplary. I like the thin-profile outer sleeve that provides additional protection for the LP in an elegant manner that doesn't hog up too much LP shelving space (a detail that is a very real issue for many of us).
But still — do you really need this Small Batch version? If you love Thelonious Monk's Brilliant Corners a whole lot, the answer is probably a resounding yes that you'll want to get one. When considering your options, if you think you can get by with just any copy of it you find out in the wilds of collecting, please understand there are many questionable (and likely unofficial) reissues of this album that have been put out over the years by numerous gray-market brands manufactured overseas where copyrights have expired, culled from unknown and sometimes questionable sources (and often with markedly different cover art to boot). Generally, these pirate releases are not exactly cheap, and they often don't sound very good, from my experiences. (Yes, I have bought a few over the years, out of curiosity.)
Finding a NM copy of the 1982 OJC edition of Brilliant Corners will run you about $50 these days, depending on where you find it. (As of this posting, three are listed on Discogs.) Finding a 1957 Riverside original is challenging as well. The three originals listed on Discogs are no better than G+ condition, with prices ranging from $65 to $150. Meanwhile, the 1958 reissues range between $75 and $200, and are in no better than VG+ condition, and there is one 1961 repress like mine listed in VG+ condition and going for $90. But if you have your heart set on getting an earlier copy and decide to wait a while to do so, you might just find a decent OJC or original popping up at your local shop as collectors trade in their older copies. Thats a crapshoot, of course, so think it through.
With all this in mind, the $109 SRP for the new Craft Recordings Small Batch edition of Thelonious Monk's Brilliant Corners seems to actually be very, very fair, all things considered. If you love this Monk music and want the best possible version you can get your hands and ears on, then this new edition may very well be your jam. Also remember — with only 4,000 Small Batch copies having been made of Brilliant Corners, you might want to make up your mind to get your copy in hand sooner rather than later.
(Mark Smotroff is an avid vinyl collector who has also worked in marketing communications for decades. He has reviewed music for AudiophileReview.com, among others, and you can see more of his impressive C.V. at LinkedIn.)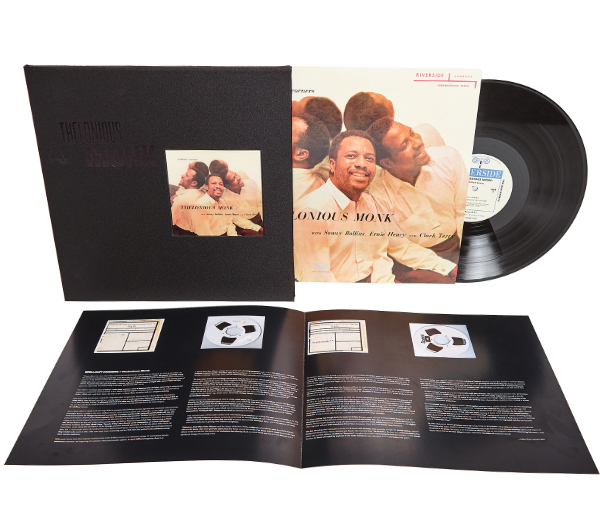 THELONIOUS MONK
BRILLIANT CORNERS
180g 1LP (Craft Recordings/Riverside)
Side 1
1. Brilliant Corners
2. Ba-lue Bolivar Ba-lues-are
Side 2
1. Pannonica
2. I Surrender, Dear
3. Bemsha Swing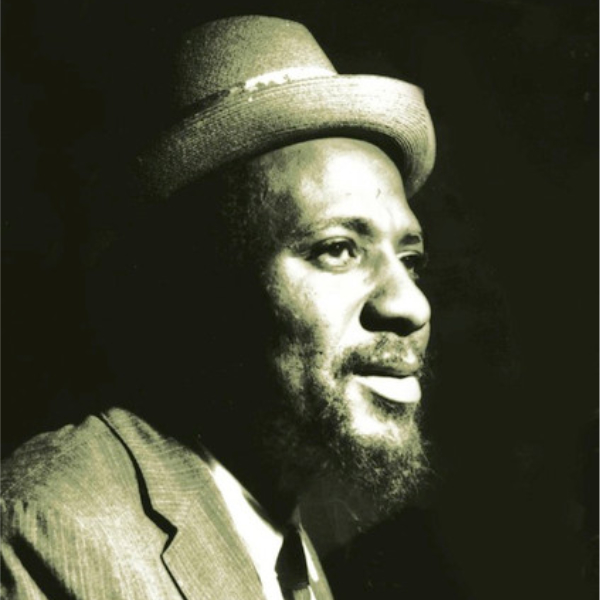 <!- ------------------------------------>