Outstanding Blue Note Tone Poet Series Reissues of John Coltrane's Eternal Jazz Classic Blue Train in Separate 180g 1LP Mono and 180g 2LP Stereo Editions Beg the Question: Do You Get One or Both Versions?
John Coltrane's landmark lone album for Blue Note Records, January 1958's
Blue Train
, is an acknowledged jazz classic that has only grown in stature over the years. In fact, the album is so highly revered and so popular that demand for original 1950s pressings have escalated on the collector's market, putting those editions essentially out of reach for most consumers. Fortunately, the good folks behind Blue Note's Tone Poet Audiophile Vinyl Reissue series have crafted not one but two releases to celebrate the 65th anniversary of this most beloved Trane album — namely, separate 180g 1LP mono and 180g 2LP stereo editions. This likely raises a slight dilemma for some of us as to which version of
we should buy.

Now, I'm not going to spend a lot of time discussing the background of this historic jazz album, as that info has been covered quite extensively here, there, and everywhere over the years. For one thing, Blue Train came in at No. 6 on the AnalogPlanet list of 100 All-Analog Reissues Worth Owning (which you can view here, either as a refresher or as new info).

But the reality is, even those 2014 editions from Music Matters are now fetching some pretty high coin on the collector's market, and most copies from the 1950s on into the early 1960s on Discogs are selling for well over $150 each — some of them even run into the thousands! — as of this writing.

With the rash of dubious gray market versions of Blue Train flooding the market — i.e., recordings out of copyright overseas imported to the U.S., often featuring incorrect and/or different cover art, and mastered from questionable sources — there was clearly a need for high-quality yet more affordable reissues for the rest of us, and now we have them.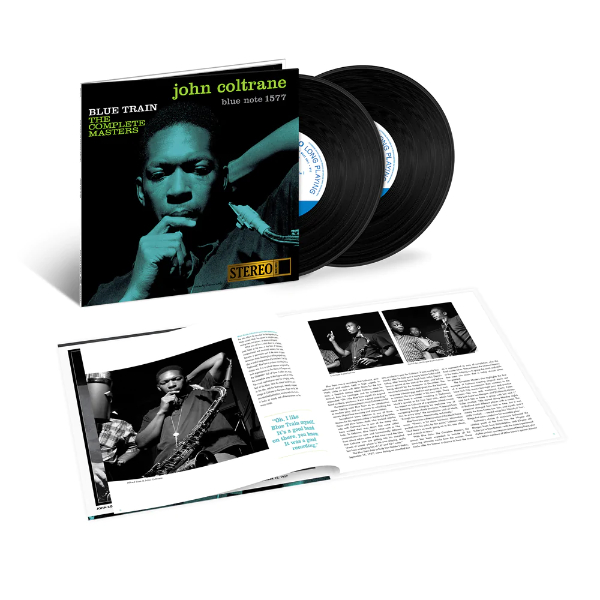 Housed in gorgeous packaging that is now expanded to a gatefold design with lovely photos of the band, the 180g vinyl for the new Blue Train is deep dark black, generally quiet, and perfectly centered. Each LP features period-accurate reproduction of the original Blue Note Records labels — including the "W. 63rd Street" address and band personnel listing, as on the originals — and the discs come to you housed in audiophile-grade protective plastic inner sleeves.
The stereo edition — newly titled Blue Train: The Complete Masters — comes with a bonus LP of excellent alternate takes and outtakes, as well as a lovely LP-sized booklet with expanded liner notes by Grammy Award-winning music writer Ashley Khan. They even reproduced the stereo sticker that was manually applied to the covers of early pressings before Blue Note eventually altered the artwork to designate that it was a stereo recording.
All these details are great. The booklet even goes so far as to explain with great transparency how they created the new master for the bonus disc — including an incredible physical editing process employed for one particular track to restore a solo that had been inserted into the final master take.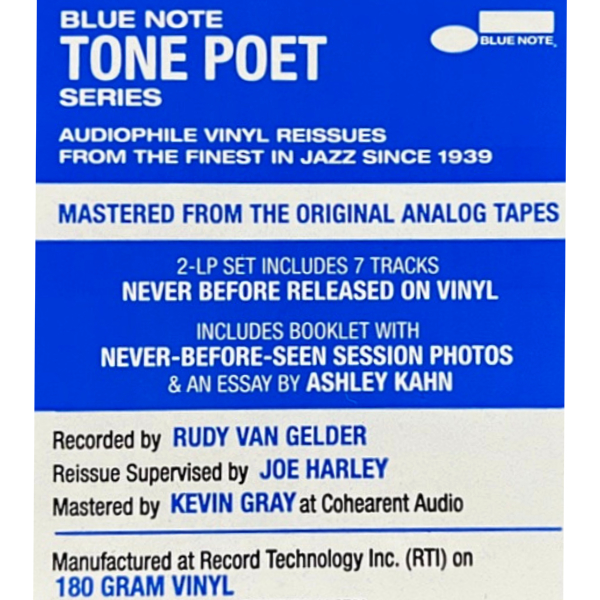 The original September 1957 Blue Train recordings were engineered by the late, great Rudy Van Gelder. These Joe Harley-supervised reissues were newly mastered from the original analog tapes by Kevin Gray at Cohearant Audio. The 180g vinyl was manufactured at RTI.
Again, this is all good stuff, folks. Depending on where you shop, some of you might get a little surprise when you realize that to procure both the mono and stereo editions of Blue Train, it will run you upwards of $100. Here in San Francisco, for example, the mono goes for about $40, and the stereo goes for nearly $60. For three LPs, this really is a fair deal, all things considered — especially given the extremely high production values of these packages. Still, a hundred bucks is a hundred bucks, and some of you may not be prepared to spend that much for, essentially, one album — no matter how classic it is.
I know some of you are wondering which version to buy, if you had to choose between the two. I've read discussions on this very topic on social media, in fact, but the good news is, both the mono and stereo editions of Blue Train are indeed excellent, each of them offering a different and distinct listening experience.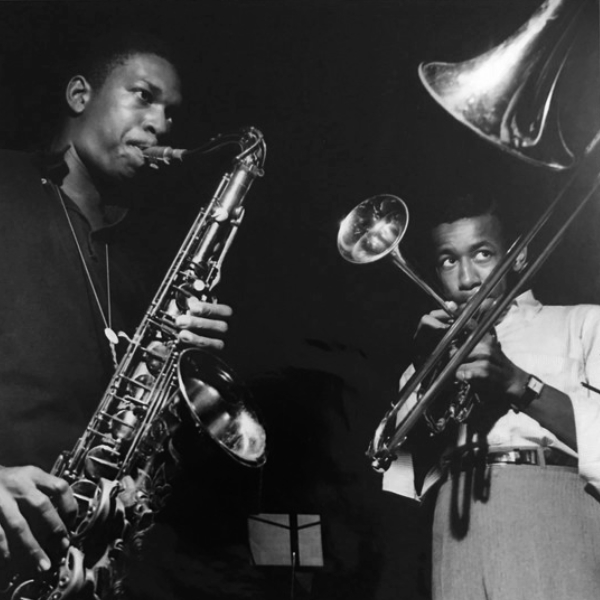 And thus, it is here where the choice might get challenging. It is generally accepted knowledge that after a point in 1958, acclaimed recording engineer Rudy Van Gelder — who, again, engineered these Blue Train sessions — pretty much recorded everything in stereo, and then folded down those tracks to make a mono master. Mono was still the dominant format for quite a number of years into the early 1960s, but Blue Train was recorded in late 1957, just before that transition point. It was around the time that Van Gelder began experimenting with recording in stereo. That said, AnalogPlanet reached out to Blue Note Tone Poet reissue supervisor/producer Joe Harley directly, who indeed confirmed for us (in italics):
Rudy was still recording dedicated mono and stereo at this time by running parallel stereo and full-track mono decks during the Blue Train session, thus no mono fold downs.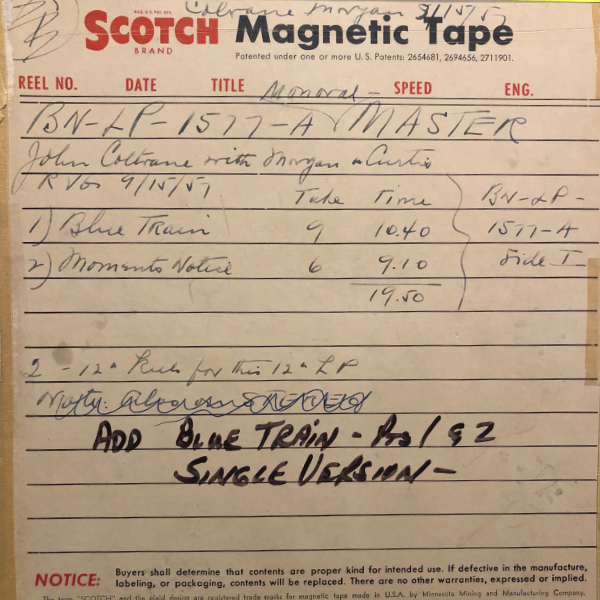 From the RVG Legacy site, we can glean a bit more insight (also in italics): Van Gelder used his newly acquired Ampex 350-2P portable two-track tape recorder for the occasion (Wolff, 1957). A few months later in May, Blue Note started recording all their sessions to both full-track (mono) and two-track (stereo) tape. However, skeptical of stereo's staying power in the marketplace, the label wouldn't actually release their first stereo albums to the public for two more years.
The Music Matters site concurs, with additional notes (again, in italics): Rudy Van Gelder first began recording Blue Note sessions in stereo in March of 1957. From then until an October 30, 1958 Art Blakey session, Rudy simultaneously ran both mono and stereo session tapes. After that session, Rudy abandoned the practice of running both mono and stereo session tapes and recorded strictly in stereo.
Finally, according to the Blue Train liner notes, the session was recorded on September 15, 1957 at Van Gelder Studios in Hackensack, New Jersey.
Having thus confirmed there are indeed two distinct versions of Blue Train available — each offering a different listening experience — the inevitable consumer question arises again: Which one do I get?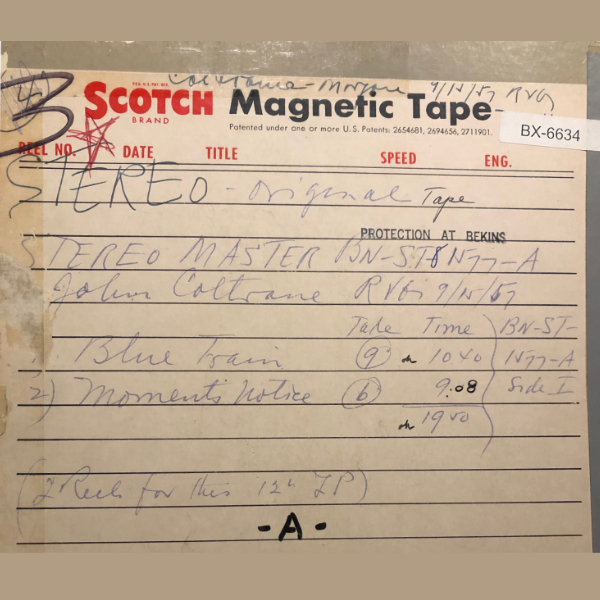 If $100 isn't an issue for you — and if you absolutely love John Coltrane's music, and this album in particular — then the smart and optimum choice would be to buy both versions. You will enjoy decidedly distinct listening experiences from each version. [MM interjects: Like I just did myself!]
If you must make a choice and aren't hung up on things like soundstage and such, then the stereo version offers the best value proposition. There you will get two (count 'em!) fine-sounding 180g LPs, plus the fabulous bonus booklet that is not in the mono edition. Generally, the stereo edition sounds great. There is plenty of air in this stereo recording, and the bass is plenty prominent. All the instruments sound rich and realistic, and the drums are especially crisp and detailed. Plus, you get an entire disc of outtakes and alternate versions — which, if you know Trane, can often be as invigorating as the saxophonist's master takes.
True personal sidenote: The first Coltrane album I ever bought with my own money was when I was still in junior high school — and it was his 1974 posthumous release, Alternate Takes. And, in many ways, I prefer those versions to the master takes, many of which came from the 1959 Giant Steps sessions.
Here, however, is where my personal preference gets in my own way on this issue — and I readily acknowledge this view may well differ from many of yours. As nice as Blue Train: The Complete Masters sounds in stereo, the mono mix rings a bit truer for me. In contrast, the mono mix seems to have been mastered a little more quietly than the stereo, but when you turn up the volume, you feel that classic late-'50s RVG jazz sound. The rhythm section is locked-in together dead-center, providing a buoyant, swinging base for Trane's improvisations to float over.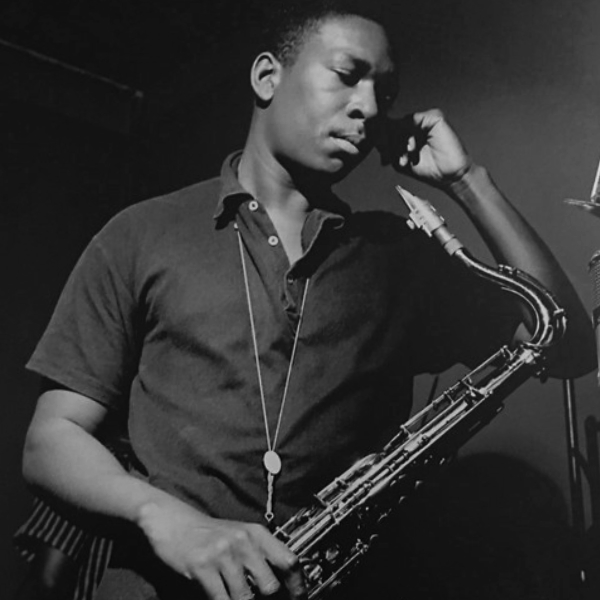 Oddly enough, I find the instrumentation a bit more distinct, balanced, and even punchy on the mono mix. It seems to swing a bit more for my tastes. What I am sensing is kind of akin to the difference between the original mono version of The Beatles' June 1967 Sgt. Pepper's Lonely Hearts Club Band album vs. the stereo. To me, the mono edition feels more impactful, direct, and immediate. [MM adds: We do know The Beatles intended Sgt. Pepper to be mono, with the stereo mix done practically at the last minute — but that's a thread discussion for another post, and/or the Comments section.]
Even though the stereo edition of Blue Train technically probably delivers more dynamic range and the feel of the studio the band was recording in — that sense of airiness and all those nuanced sonic details we audiophiles cherish — this mono edition is probably closer to what most people first heard when Blue Train was released. Remember, radio was in mono. Most hi-fi systems at the time were still mono. Stereo was then a newfangled concept being rolled out to early adopters, with an eye to hopeful mainstream success in a fast-approaching future. And Blue Train was no doubt an early attempt at mixing for stereo in real time, even for an engineer of Van Gelder's stature.
Growing up as a child of the '60s, I can confirm we didn't get a stereo in our household until around 1967, when my oldest teenage brother got an all-in-one system featuring a Garrard automatic changer built into it — with a ceramic cartridge! — and detachable little speakers. Prior to that, everything was all-mono.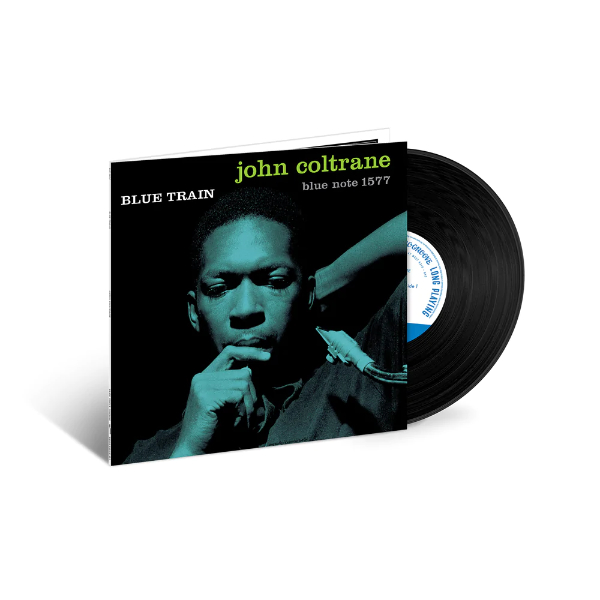 Again, the point here is to simply underscore each version of the Blue Train album presents a distinct listening experience — both of which are valid and relevant to the history of this music.
Don't get me wrong — I really do like the stereo edition. In fact, I like that package so much that I asked AP editor Mike Mettler if I could keep the stereo copy he sent me so I could do this review, as I had separately purchased my own copy of the mono edition. [MM confirms: As I alluded to in an earlier parenthetical aside, I went ahead and bought both mono and stereo copies of Blue Train, so I did indeed tell Mark he could keep the stereo version I sent him for this review!]
If you aren't a Coltrane completist like I am, or simply want a more affordable entry point to this historical album, then grab the 1LP mono edition. Either way — mono or stereo — you won't go wrong. These two new Blue Note Tone Poet editions of Blue Train offer great-sounding presentations of this truly legendary jazz recording.
(Mark Smotroff is an avid vinyl collector who has also worked in marketing communications for decades. He has reviewed music for AudiophileReview.com, among others, and you can see more of his impressive C.V. at LinkedIn.)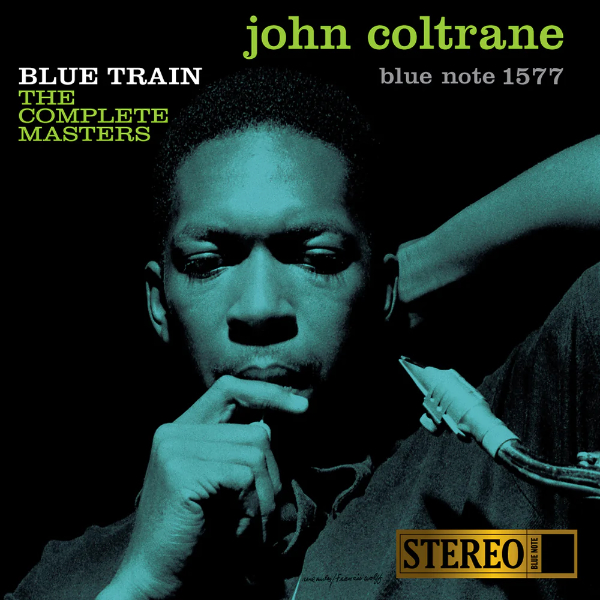 JOHN COLTRANE
BLUE TRAIN: THE COMPLETE MASTERS — STEREO EDITION
180g 2LP (Blue Note Tone Poet Series)
Side A
1. Blue Train
2. Moment's Notice
Side B
1. Locomotion
2. I'm Old Fashioned
3. Lazy Bird
Side C
1. Blue Train – False Start *
2. Blue Train – Alternate Take 7 *
3. Moment's Notice – Alternate Take 4 *
4. Lazy Bird – Alternate Take 1
Side D
1. Blue Train – Alternate Take 8
2. Moment's Notice – Alternate Take 5A (Incomplete) *
3. Lazy Bird – Alternate Take 2
*denotes previously unreleased track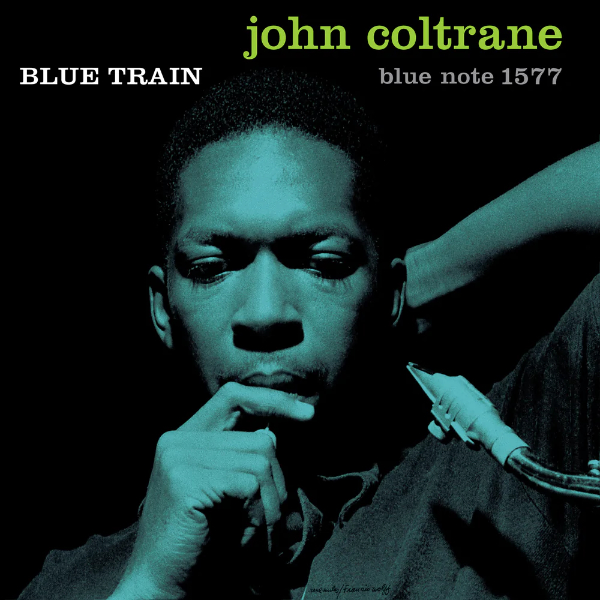 JOHN COLTRANE
BLUE TRAIN — MONO EDITION
180g 1LP (Blue Note Tone Poet Series)
Side A
1. Blue Train
2/ Moment's Notice
Side B
1. Locomotion
2. I'm Old Fashioned
3. Lazy Bird

<!- ------------------------------------>