The Post-Modern Psychedelic/Progressive Sound Is Alive and Well on Dungen's Stunning En Är För Mycket och Tusen Aldrig Nog LP
In these times where some very popular music is often dominated by obvious and lazy sampling, cold-hearted digital production techniques, and a certain musical sameness, I sometimes wish I could curl up in a pod and time travel to a parallel universe where the golden era of tube-overdriven, amplified psychedelic music of 1966-1973 never quite ended. [Testify!—MM] That is kind of how I felt the first time I heard the music from Sweden's proud champions of independently made progressive/psychedelic rock & roll, Dungen (pronounced Doon-yen).
Dig it — they've got groovy swirly keyboards! Spacey-phasey shifting sounds! Monstrous drums! Over-saturated analog tape effects! Wide stereophonic separation! Inspired improvisation! Reverb! Distortion! Searing soaring ripping guitar solos! It's all there, and more. So, If you've found yourself aching to hear some rich, vintage-sounding, progressive- leaning, post-psychedelic independently made music with authentic roots — but are tired of playing your well-worn copies Pink Floyd's Meddle, Todd Rundgren's Something/Anything?, and The Pretty Things' Parachute — then you might want to check out Dungen.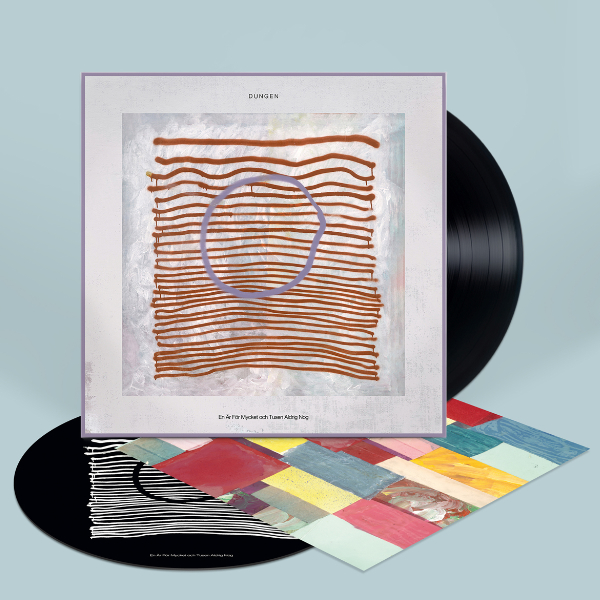 While it is indeed fantastic groups like Britain's Porcupine Tree (and their brilliant leader, Steven Wilson) are out there pushing the modern edges of progressive rock — not to mention Massachusetts' Caspian continuing to sail the seas of their epic post-rock soundscapes and Iceland's Sigur Rös making mesmerizing ethereal new music again — Dungen's twist on the psychedelic experience is very much its own thing, one that is both heartwarming and exciting to many of us.
And by "us," I mean anyone who was not quite of age and in geographic proximity to see Pink Floyd and The Soft Machine breaking out in 1967 at the UFO Club in London, or were too young to see Todd Rundgren's original Utopia and/or The Pretty Things in their prime Parachute/S. F. Sorrow period — or any number of classic psychedelic-inspired bands from that period, for that matter. A group like Dungen is a pure breath of fresh air. They sing entirely in Swedish — but don't let that bother you. If you like Sigur Rös and Cocteau Twins, for example, you are already more than halfway there to becoming a Dungen fan.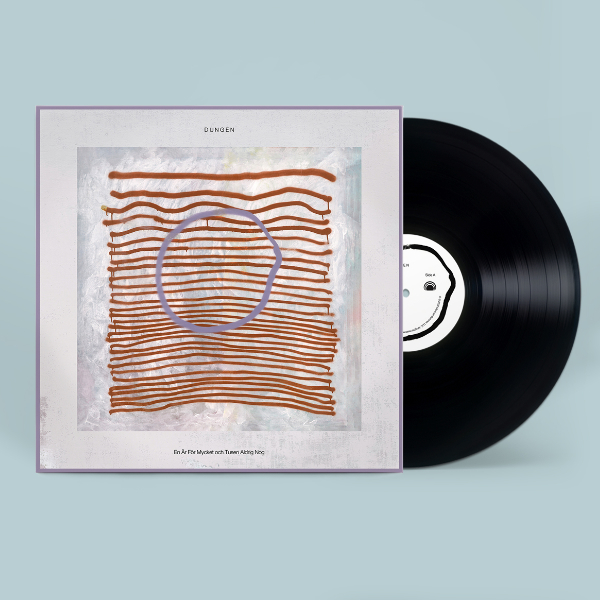 Late last year, Dungen released their first album of new non-soundtrack and/or live material in about five years, En Är För Mycket och Tusen Aldrig Nog — and it's been worth the wait, seeing how I loved their last studio release, 2015's Allas Sak. From the group's Bandcamp page, we can gain some insights into the essence of this new album:
"En Är För Mycket och Tusen Aldrig Nog (One is Too Much and a Thousand is Never Enough) is the first Dungen record since 2016's Häxan and the first proper Dungen studio album since Allas Sak was released in 2015. If we're thinking of psych-rock as a genre, with its readymade tropes — fuzz guitars, shimmering harmonies, pastoral textures — it's possibly the least psychedelic record [frontman Gustav] Ejstes has ever made. But if psych is really about transcending what's come before in favor of new ways of seeing and hearing, then the opposite is true.
"And that means En Är För Mycket och Tusen Aldrig Nog goes further out than any Dungen record before it. There are classic psych rave-ups, of course, and the kind of brilliant vocal harmonies Ejstes has long made his trademark. There are soft, shuffling grooves that transform into wide-eyed cosmic revelations. There are intimate songs guided by Ejstes and his piano, which he plays so gently it sounds like he's trying not to wake someone in the next room."
Indeed, that sweet balance between psychedelic wizardry and songcraft is one of the first things I noticed on this new album. First, the stats: The En Är För LP was pressed at GZ Media, and the SRP is $26 for the burgundy vinyl version, and $24.99 for the black vinyl edition. And if you want to get either (or both) of them, go here.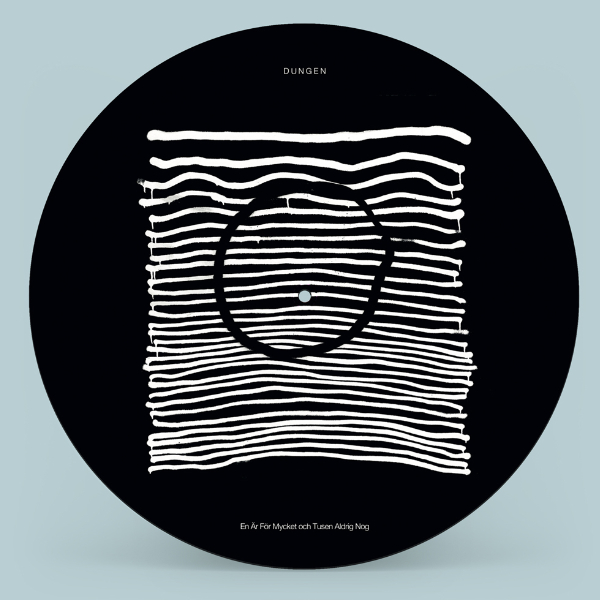 I've also noticed Är För Mycket och Tusen Aldrig Nog sounds really great when you turn it up loud! I don't know for certain if this LP was recorded all-analog, but it sure feels it. As an adjunct to past experiences listening to and reviewing Dungen's other albums, I had received a message from the group assuring me they do record in analog, so that's an encouraging sign.
That said, this album does note, "All songs written, performed and programmed by Gustav Ejstes," so there may be some sequencers involved in this album's creation that might well be a vintage analog synthesizer, and not a newfangled digital workstation plug in. All this leads me to transition into some "Spot The Influence" (one of my favorite musical games, if you will) to give the AP faithful more ideas in terms of what to expect from En Är För Mycket och Tusen Aldrig Nog.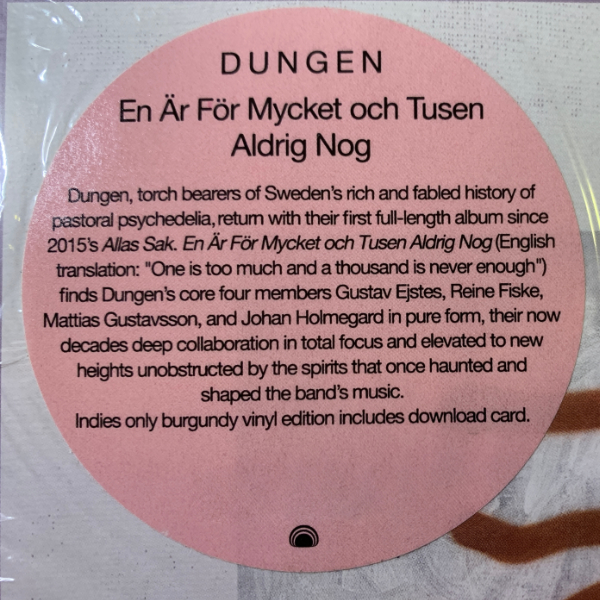 For example, "Klockan Slår Den Är Mycket Nu" is an epic construction that switches moods in an instant between a Stevie Wonder-esque ARP synthesizer (like you might have heard on his respective 1972 and 1973 classic LPs Talking Book and Innervisions) and then cutting into an outtake from Todd Rundgren's aforementioned 1972 landmark double LP Something / Anything? (think the kind of EMS VCS 3 synth you've heard on tracks like "Breathless").
"Var Har Du Varit?" is a high-speed chase of a tune that sounds sort of like some of the faster tracks from Parachute-era Pretty Things running head-on into parts of Frank Zappa's posthumous 1996 release Läther (particularly the jam toward the end of "The Ocean Is the Ultimate Solution"). Harmonies, pianos, and slide guitars make "Höstens Färger" remind me of a lost recording by Badfinger backing Todd Rundgren (not just being produced by him).
Perhaps my favorite moments are at the end of the album, particularly the brief title track that includes a spoken-word interlude leading into a tack-piano pastiche that segues — via nature sounds — into "Om Natten." This sequence made me feel at times like I was hearing a lost Procol Harum outtake from around the time of 1968's Shine On Brightly and 1969's A Salty Dog before it heads out into the sunset with perhaps a nod to David Bowie's 1971 LP, Hunky Dory. There is even a tasty little Jethro Tull reference tucked away in there toward the end of the track — listen for those little repetitive (probably doubled) synth-and-guitar lines at the end that echo a similar line from the nifty musical interludes just before (and after) "The Story of the Hare Who Lost His Spectacles" on Tull's overlooked 1973 masterpiece, A Passion Play.
I could go on, but I think you get the idea there is some fun and fascinating music being made here.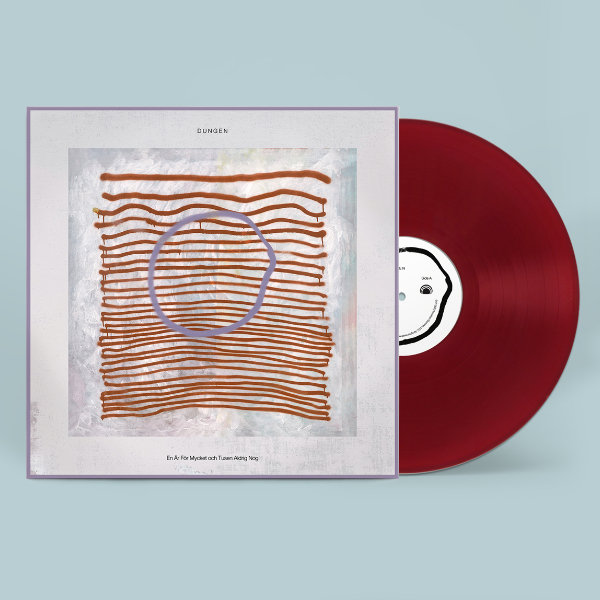 I bought my copy of En Är För Mycket och Tusen Aldrig Nog on Record Store Day late last year. I didn't exactly have much of a choice of the available versions, instead grabbing one of the last burgundy color vinyl editions then available at Streetlight Records. While my copy is well-centered and generally pretty quiet for most of the album's run time, there is some surface noise at the intro point. That said, the noise did go down a bit when I physically washed the album, but one shouldn't really have to do that with a brand-new record. (I know many audiophiles who would argue that point, however — a debate for another time.) This is the only reason I have lowered my sound rating to an 8 here, mind you. Still, I would steer you toward the standard black vinyl edition, if you have an available choice (or want to order it online).
En Är För Mycket och Tusen Aldrig Nog is just the latest release from a band that has been impressing me since their 2004 breakthrough third album, Ta Det Lugnt. There are many riches to explore in Dungen's catalog — and if you ever get a chance to see them live, I recommend them highly, as I've had the good fortune to see them a few times when they've come through San Francisco. In the meantime, the En Är För recording does indeed sound very good, as dense psychedelic rock recordings go — as it is a very, very enjoyable listen. In short, this is the good stuff.
(Mark Smotroff is an avid vinyl collector who has also worked in marketing communications for decades. He has reviewed music for AudiophileReview.com, among others, and you can see more of his impressive C.V. at LinkedIn.)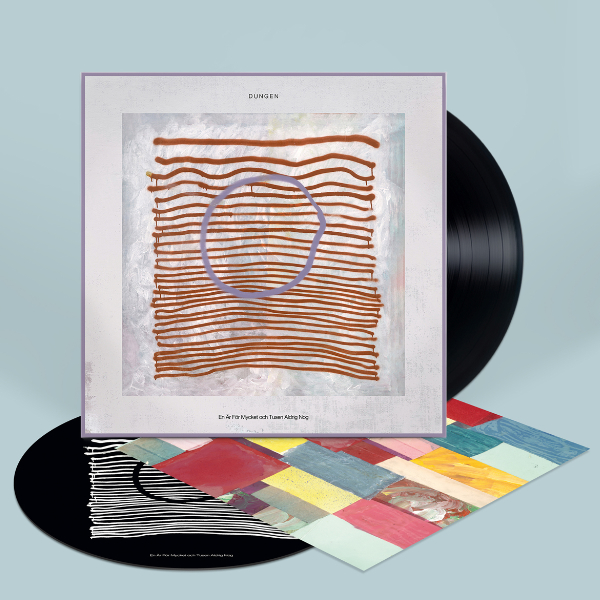 DUNGEN
EN ÄR FÖR MYCKET OCH TUSEN ALDRIG NOG
1LP (Mexican Summer)
Side A
1. Skövde
2. Om Det Finns Något Som Du Vill Fråga Mig
3. Nattens Sista Strimma Ljus
4. Möbler
5. Höstens Färger
Side B
1. Var Har Du Varit?
2. Klockan Slår Den Är Mycket Nu
3. En Är För Mycket och Tusen Aldrig Nog
4. Om Natten
<!- ------------------------------------>