Vince Guaraldi's Beloved A Charlie Brown Christmas Gets a Timely Holiday Makeover in an Expanded 180g 2LP Reissue That Delivers Clearer Studio Presence and Gently Richer Dynamics
For a long time now, I have had the feeling there were seemingly a bazillion different versions of Vince Guaraldi's beloved jazz soundtrack to the timeless "A Charlie Brown Christmas" 1965 TV special out there in the wilds of record collecting. From what's available in mass-market store shelves, thrift shops, and record stores the world over, figuring out which version to get these days can be quite a challenge.
Truth is, I purged my old vinyl copy of "A Charlie Brown Christmas" many years ago when I got the SACD version. I'd been long frustrated by off-center, lackluster pressings over the years, and unfortunately had endured many distorted versions in my quest to find a clean original. This popular album always seems to have been played a great deal on less-than-perfect turntables over the years, and probably mainly on those poorly aligned automatic record changers that were all the rage in the mid-1960s on into the '70s.
As much as I love my trusty SACD edition (albeit with its curious alternate cover art), I still had dreams of scoring a nice vinyl copy for the collection. I even threw caution to the wind a few years back by getting one of those spiffy multicolor "snowball" vinyl special editions (which I think I got at Target). I'll admit, it sure looks super-nifty — but I have to tell you, it is so very, very noisy that I can hardly play it. The white "snow" color drops splattered in a base of clear vinyl plays with a steady and audible pfff… pffft… pffft in the background. It's almost as if a ballerina was practicing dance steps for The Nutcracker in a rehearsal studio in the background. Seriously, though, I use that copy mostly as a decoration during the holidays, on my annual holiday "Record Tree." And, no, I won't ever trade it in, lest some other poor soul to gets stuck with it.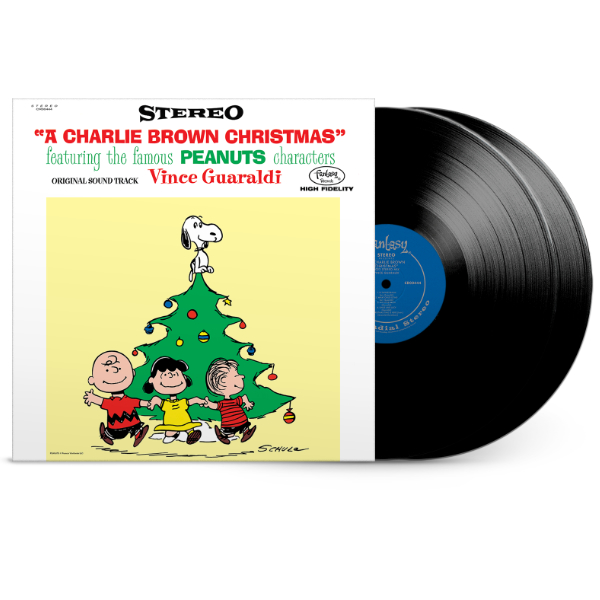 Thus, I was quite excited to learn of the new, audiophile-leaning black vinyl 180g 2LP edition of "A Charlie Brown Christmas" — now in stores from Fantasy/Craft Recordings, and at a reasonable SRP of $37.99 — to hopefully provide some higher-fidelity solace for those of us who don't want to buy the umpteenth color vinyl variant picture disc, lenticulared, and/or metallic-foiled cover variant. ("Skating Pond" is the latest offering, in case you were wondering.)
Mind you, I mean no offense to the good folks at Craft Recordings, who indeed have every right to offer these fun, non-audiophile variants for Peanuts collectors and fans around the world — have at it, I say!
[MM notes: Also, if you're so inclined to seek out any of these new/old variants, depending on which edition you get, "A Charlie Brown Christmas" is alternately credited to "Vince Guaraldi Trio" and just "Vince Guaraldi." For our purposes, we're going with the latter designation here, since that's the specific nomenclature on the cover of the 2LP edition Mark is reviewing.]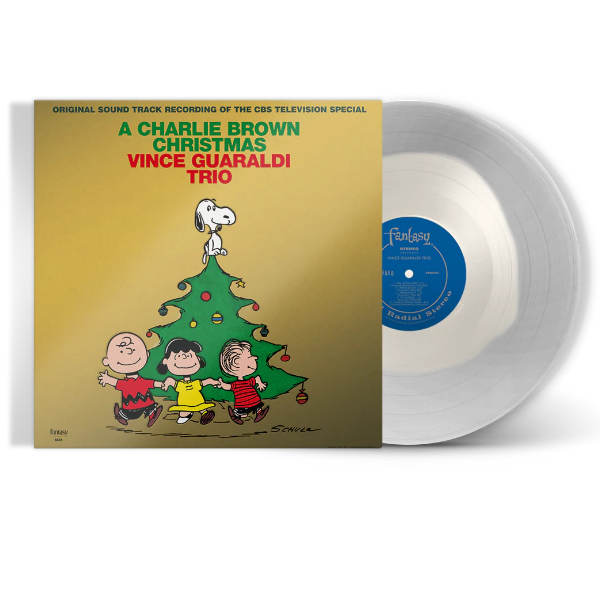 Craft Recordings kindly sent me a copy of the proper new 180g 2LP edition for this review, and I'm happy to report it's generally a great listening experience. Most importantly, the album sounds like "A Charlie Brown Christmas" should sound, but with a clearer sense of studio presence and gently richer dynamics, especially on the drums and Vince Guaraldi's piano.
From the official press release for this new edition, we learn, quote, "the original 11-track album has been upgraded with a new stereo mix from the original two- and three-track sources by the GRAMMY® Award-winning engineer, Paul Blakemore." Via the album's hype sticker, we also learn the lacquers were cut by Kevin Gray at Cohearant Audio.
To clarify all that, I reached out directly to Craft Recordings, who confirmed the new mix was indeed made from the original tapes, which were transferred to hi-res digital at 24-bit/192kHz. Thus, the new vinyl lacquers were cut from that digital source (and more on that point in a moment).
Some of you may wonder if there is some significant benefit of hearing a new remix of an album that is arguably "perfect." The answer is both "yes," and "don't worry!" Consider the 21st Century reality that, if there was a possibility of creating a fresh and improved stereo master from the original multitrack tapes, it is no doubt in the best interest of Vince Guaraldi's musical legacy to preserve those recordings before the tapes disintegrate any further. Remember, magnetic tape degrades with time, and in many different ways.
If the remix was handled with loving care, there is certainly the potential for an improved — or at least different — listening experience. The big benefit of doing the new mix in hi-res digital is there should be no perceivable loss in fidelity from the master multitracks — so, in effect, what we hear is a new mix in first-generation fidelity. If they had mixed it to analog, that might have added a different sense of warmth, but it likely would have added a generation of information loss along the way.
Also consider, as we have been reaffirming regularly here on AP — especially given The Beatles remixes in recent years — that no one from the big bad record companies will be sneaking into your homes and sifting through your record collections in the middle of the night to steal your original pressings. You can always, always, go back to enjoy those editions, if you so desire.
All that said, if you own a truly clean, original copy of "A Charlie Brown Christmas" that you like and are a casual fan of this music, you're probably in good shape, and this new release may not be necessary for you. However, if you love this album and want to hear Vince Guaraldi and his trio in as close-to-first-gen quality as possible, then you owe it to yourself to hear this new version.
This new edition of "A Charlie Brown Christmas" takes the listener just that extra bit closer to being there in the studio with the musicians who recorded it. The overall sense of room presence and the feel of the instruments have been improved, delivering a greater sense of air and dynamics around Jerry Granelli's drums in particular. I prefer how Guaraldi's piano sounds on this new edition, especially in comparison to the originals that always sounded a little bit on the boxy side (even on my aforementioned SACD).
My copy of the "A Charlie Brown Christmas" 180g LP set is dark black, and mostly very quiet. Each disc comes housed in an audiophile-grade, archival-quality plastic inner sleeve. The discs themselves sport period-accurate blue (stereo) Fantasy Records labels on them too. Generally, I'm quite happy with this new edition.
The only downside, unfortunately, was that one side of my main LP copy is a teensy bit off-center — just enough for me to notice, but nothing too extreme or super-detrimental to the point where I would want to return the album. I'm just giving you an honest heads up on that point, just in case any level/increment of that kind of thing is an annoyance to you as a listener. I did hear one very brief "non-fill" type moment — i.e., a quick "pffft" — that occurred, fortunately, between tracks, so it was not really an issue for my copy musically.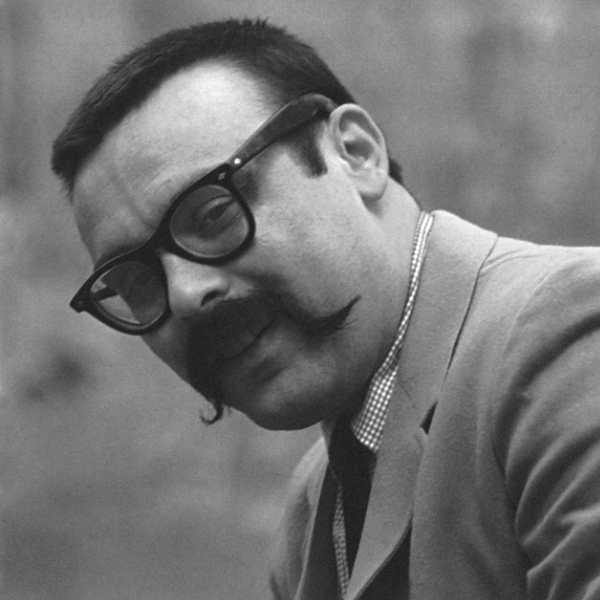 As I mentioned earlier, as a bonus in this new edition, we get an entire additional LP of outtakes and alternate takes that provide fascinating insight into how the album was made. After all these years of hearing just the original takes, it is fantastic to follow the journey on what the musicians went through to nail down those exemplary performances we've all come to know and love. In many ways, this new 2LP edition of "A Charlie Brown Christmas" is idyllic, because it gives you the essence of all the outtakes in a very easy-to-assimilate, single-disc listening experience.
Overall, I am happy to finally have this nice new 180g vinyl version of "A Charlie Brown Christmas" to play for my family and friends this year during the holidays. I've already spun my copy five or more times as of this posting, as this album never gets tiresome. Indeed, with this new remix of "A Charlie Brown Christmas" now available, Christmastime is truly here.
And, with that latter sentiment in mind, I — and all of us here at AnalogPlanet — send each and every one of you best wishes for a very happy holiday season!
(Mark Smotroff is an avid vinyl collector who has also worked in marketing communications for decades. He has reviewed music for AudiophileReview.com, among others, and you can see more of his impressive C.V. at LinkedIn.)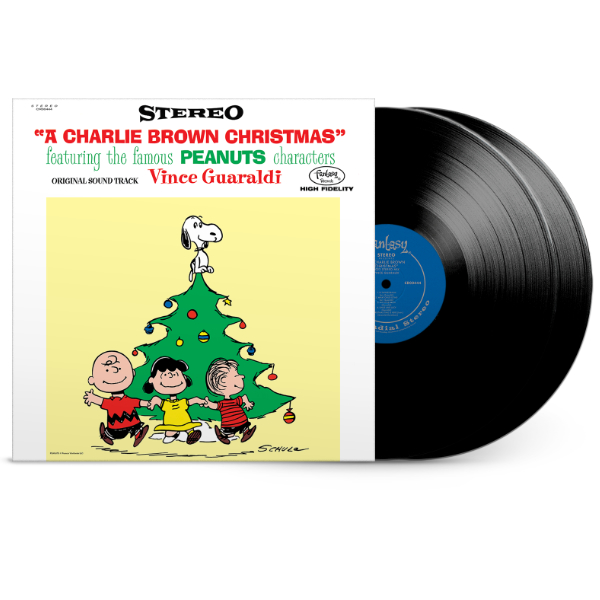 VINCE GUARALDI
"A CHARLIE BROWN CHRISTMAS"
180g 2LP (Fantasy/Craft Recordings)
Side A
1. O Tannenbaum
2. What Child Is This
3. My Little Drum
4. Linus And Lucy
5. Christmas Time Is Here (Instrumental)
Side B
1. Christmas Time Is Here (Vocal)
2. Skating
3. Hark, The Herald Angels Sing
4. Christmas Is Coming
5. Für Elise
6. The Christmas Song
Side C
1. O Tannenbaum (Take 2 / Recorded September 21, 1965)
2. O Tannenbaum (Take 3 / Recorded September 21, 1965)
3. Greensleeves (Take 6 / Recorded October 28, 1965)
4. Linus And Lucy (Take 1 / Recorded September 17, 1965)
5. Christmas Time Is Here (Take 1 / Recorded September 17, 1965)
6. Christmas Time Is Here (Vocal) (Rehearsal / Recording Date Unknown)
7. Christmas Time Is Here (Take 4 / Recording Date Unknown)
Side D
1. Skating (Take 1 / Recorded September 22, 1965)
2. Jingle Bells (Takes 1-4 / Recorded September 21, 1965)
3. Christmas Is Coming (Take 3 / Recorded September 17, 1965)
4. Christmas Is Coming (Take 3 / Recorded September 21, 1965)
5. Für Elise (Takes 1-2 / Recording Date Unknown)
6. The Christmas Song (Take 8 / Recorded October 28, 1965)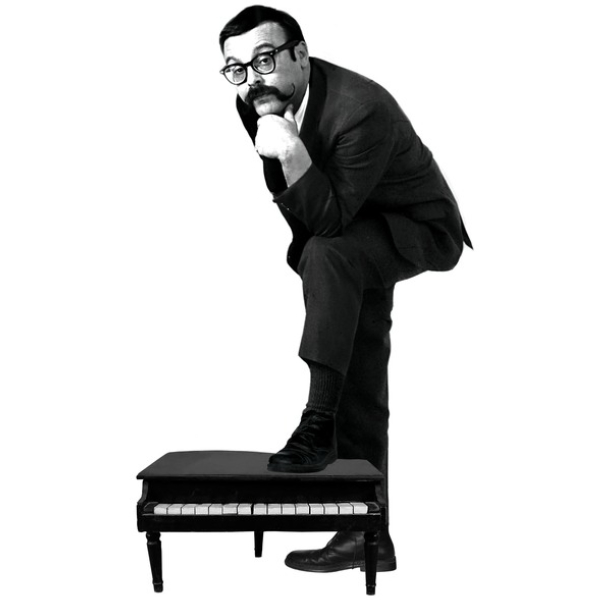 <!- ------------------------------------>