West Side Story Comes to Life on Analog Spark Reissue
One of the greatest Broadway shows ever was also one of the great recordings of the dawning stereo era. Just reissued by Razor & Tie imprint Analog Spark and sourced using the original 3 track analog master tape, the music leaps from the speakers with new found conviction intensity and astonishing transparency.
Broadway shows aren't everyone's cup of musical swill, but if you're going to have one in your collection, musically, this would be the one both for Leonard Bernstein's classic jazz-fueled score and Stephen Sondheim's provocative lyrics. Add a stupendous Fred Plaut engineered recording at Columbia's 30th Street Studios and you have a musical and sonic spectacular.
The original cast recording features Carol Lawrence, Larry Kert, Chita Rivera and a cast of dozens in this recasting of Romeo and Juliet based on a conception of producer/director/choreographer Jerome Robbins.
The best known songs here include just about all of them. Even if you don't know the show you've probably heard "Something's Coming", "Maria", "Tonight", "America", "I Feel Pretty" and thawed ahead of its time "Gee Officer Krupke" which references marijuana and cross-dressing and indulges in some curse word fudging—all of which was absolutely outrageous in 1957, which is when the show opened.
Stereo records weren't yet being pressed when this was recorded, but producer Goddard Lieberson knew it would soon be possible to press a stereo disc. The recorded production was one of the first, if not the first to use stereo's three-dimensional soundstage to create a soundtrack album that created the sensation of watching the show unfold live.
Reissue producer Mark Piro does it all correctly using Ryan K. Smith to cut directly onto two 33 !/3 lacquers from the 3-track master tape, with plating and pressing at RTI. The Stoughton Press "tip-on" gatefold jacket is beautifully done with stunning black and white session photos filling the inner jacket gatefold.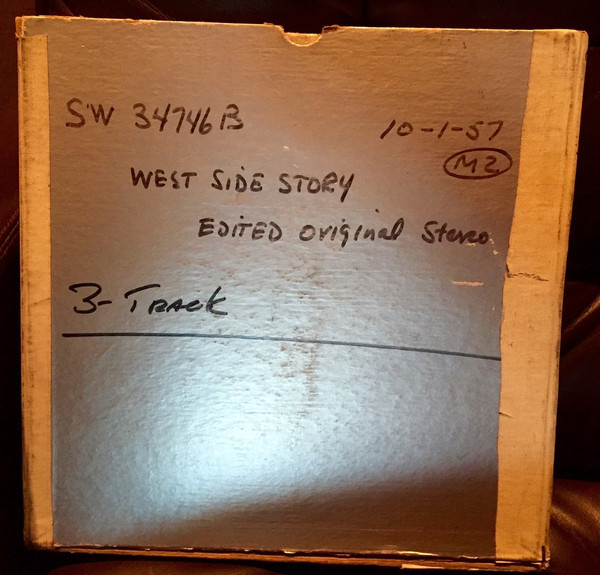 I have a few originals and remember what a sonic spectacular this was when first issued in stereo a few years after the musical opened. Those originals do not attain the reissue's transparency, stage width and depth and especially the new version's astonishingly wide dynamic range and jet-black backgrounds. Yes, it can be bright if you turn it up too loud or if your system heads in that direction but the brass, strings and percussion ring true and the vocal recording quality is unprocessed and ultra-pure.
Most highly recommended for everything: for music, for lyrics, for breathtaking sound and for packaging.
Available only on the Analog Spark website—along with some other interesting new reissues, we'll be covering soon.
<!- ------------------------------------>