Woodstock Back to the Garden—50th Anniversary Collection Full of Surprises
Counseloring at Camp Ma-Ho-Ge near White Lake, N.Y. the summer of 1968 was, in the summer of 1969, my ticket to drive to the back of Max Yasgur's farm traffic free and without delay. I knew the back roads—not that I thought I'd need to use them when we set out for this music and arts festival we'd seen advertised all spring and summer on the walls of the New York City subway system. How could we not go? The advertised line-up was almost too good to believe.
As we drove up Route 17 that Friday afternoon to what we thought was going to be a modest-sized Newport Folk Festival-like event, the helicopter traffic made clear that something bigger was happening. We could feel the energy surge the closer we got, even though nothing unusual could be seen. It reminded me of as a kid going to Steeplechase Park in Coney Island or Jones Beach on Long Island. As you got closer you got hit by the same energy surge. It was exciting!
Then we hit the traffic. Miles of stopped cars ahead of us and all were probably getting out at the same exit, which of course all three of us knew, since the previous year we'd all been counselors at Camp Ma-Ho-Ge! What if we drove on the shoulder and went around the traffic and passed the exit? We could go to the next exit, go around and get in the back way. Which we did. We parked and walked in. It was so easy! We didn't buy tickets, or bring camping stuff, or a blanket or even a bottle of water! What were we thinking?
I remember Richie Havens, Sweetwater, Bert Sommer, Tim Hardin and Ravi Shankar and then it started to rain and that's all I remember. The rain, the acid, we crawled into someone's tent but by morning we couldn't deal with the mud and being cold and soaked, so we went home! Yes! We went home.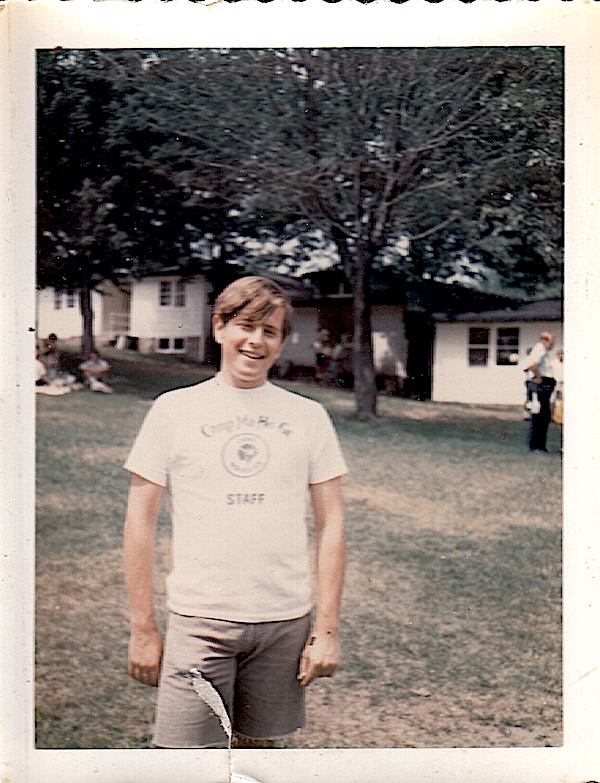 When Michael Wadleigh's movie was released we all went and saw a well-made but idealized version of what we'd experienced. It was fun to watch and made us regret leaving (actually it made us feel stupid for going so poorly prepared to a 3 day event rain or no rain!). Then came the triple LP set on Cotillion Records. The sound was crap and I remember after one play filing it away as a souvenir and not as something I'd again play. And I didn't. Eventually I sold my original. Mobile Fidelity did a ½ speed mastered version but since it was cut from the same terrible sounding source, why bother?
This new Rhino set arrived in the mail the other day. I hadn't requested a promo copy but I'm glad one was sent! Admittedly I was not a "student" of the Woodstock record and CD releases, so I was surprised to read in producer Andy Zax's notes—found in the well-produced set's perfect-bound booklet—that so much of the original record's music was bogus and not recorded at Woodstock. Maybe you knew this. I did not. According to Zax (who was 4 years old in 1969!) "These recordings have suffered a lot of indignities over the years: bad mixes, poor mastering, vocal and instrumental overdubs, rerecordings, sweetenings, deceptive edits, fake applause, fake cricket noises, fake rain changes, fake audience members yelling along with "The 'Fish' Cheer," and entirely fraudulent tracks recorded at the Fillmore East (CSNY), the Troubadour (Arlo Guthrie), a Los Angeles radio station (Ravi Shankar), and locations unknown (Mountain), all of which were passed off as genuine Woodstock performances". Holy crap!
Everything in this 5 LP set and everything in Rhino's 2 CD packages is sourced from the actual Woodstock performances, remixed and remastered anew from the original tapes. In this instance digital mastering was both appropriate and advantageous and the sound is absolutely astonishing! My expectations were low but what I heard here was so well-executed, it's amazing that it took 50 years to get right this historical music document.
The production team of Andy Zax (producer), Brian Kehew (mixing) and Dave Schultz (mastering), plus Chris Bellman (lacquer cutting) have created out of imperfect live recordings a perfect document of the event. The sound is occasionally somewhat rough but it's mostly remarkably transparent, three-dimensional and so open you can almost smell the late 60's Catskills air—a mixture of cow manure, chicken fat and stale jokes. Seriously, you can sit down put on these disks and have a "you were there" experience, which is something I never thought would be possible based on how the muddy, mess original sounded.
Of course, as most reading this know, Hanley Sound, Inc. was responsible for the P.A. system and drove the enormous speakers with McIntosh filled racks of electronics.
The 5 LPs contain a well chosen sampling of the 3 day's worth of music. One CD set includes far more music for about the same price as the LP box and the complete box costing around $800 includes everything recorded at Woodstock (except for Jimi Hendrix, for whom you get some of what he performed, though none of his performances including the closing "Star Spangled Banner" are included in the vinyl set).
On vinyl, highlights include Havens on-fire, singing "Handsome Johnny" and his improvised "Freedom", Tim Hardin doing an impassioned "Reason to Believe", a tripping "guitar-snake" playing Santana doing "Jingo" and "Soul Sacrifice", plus Canned Heat, Grateful Dead ("Dark Star"), two from CCR (not on the original set), plus Sly & and Family Stone's high voltage "Dance to the Music/Music Lover/I Want to Take You Higher" medley.
There's CSN and CSN&Y (don't forget the actual performances here not substitutes), Joe Cocker's "With a Little Help From My Friends", which made him a star, Jefferson Airplane and for me the highlight: The Who performing excerpts from the brand new not yet familiar "Tommy". It was still new and somewhat raw, but absolutely transcendent. The Band does "The Weight" and for the first time Blood, Sweat & Tears does (you've heard it too many times but not this version) "Spinning Wheel", which was not previously usable because the horns were too far out of tune. Using new technology, it was possible to put them back in tune! Okay, that's a minor bit of autotune-type cheating but nothing like the original set's substituted stuff.
According to the notes, the original Ravi Shankar tape was in mono and not considered useable. However, James Clarke, an Abbey Road engineer found a way to take the mono tape, manipulate it digitally and produce a "stereo" version that is said to sound remarkably, naturally "stereo" and definitely not your grandfather's "Duophonic" stereo (Shankar's performance is not included on the LP set).
The five well-pressed LPs (I'm guessing Optimal?) come nicely presented in a flip-up style cardboard box and the booklet includes great notes, photos and memorabilia. There's also a really smartly chosen set of stage announcements—including the ones burned into every attending acid-head's brain—and others from Chip Monck and Hugh Romney (Wavy Gravy).
If you really need more, there's the $799 "Definitive 50th Annivesary Archive" edition (but I just noticed on Rhino's website that the limited to 1969 copies is "sold out"!) containing 38 CDs, 432 tracks (267 previously unreleased), Blu-ray director's edition of "Woodstock" movie, plus, plus, plus, plus. There are also 3 CD ($34.98) and 10 CD ($159.98) editions. So, you might say "Why spend $124.98 for 5 LP's worth when for $159.98 you can get much more music and the records are digitally sourced?"
I hear you! It would be interesting to compare CD resolution to vinyl cut probably from high resolution, or maybe it's streaming now as hi-res but IMO 5 LP's worth of highlights is a pleasing, manageable amount of Woodstock! It's certainly is for me. I enjoyed getting back to "the garden" and had such a good time listening to this set, I'm sure I'll visit often, but now it's off to some new music—but after this: the high quality of the musical performances here surprised me. My recollection of mostly ragged was way off! Maybe during my previous garden visits it was I who was in a vegetative state!

<!- ------------------------------------>