Analogue Productions Readies Deluxe Box For Its Double 45rpm Doors Reissue Series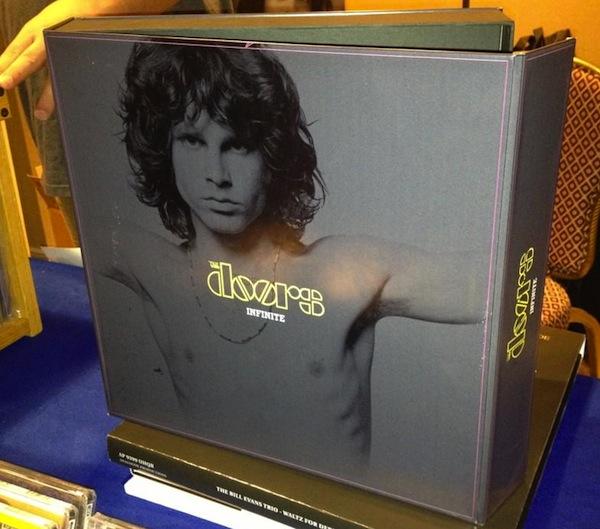 Analogue Productions and Acoustic Sounds chief Chad Kassem showed me an early edition of the deluxe Doors box he's readying for production. The box will hold the entire set of double 45rpm LPs mastered by Doug Sax from the original master tapes and pressed at Kassem's Quality Record Productions.
The box will be sold separately for those already owning the LPs and as a complete boxed set for those who do not. If you want to know what will be collectible in the future, look no further.
Kassem also told me he'd had installed a brand new second boiler costing tens of thousands of dollars that will allow him to significantly ramp up LP production. Currently six SMT presses are in operation along with two Fine-Built hand presses. Within weeks four Alpha Toolex presses will come on line for a total of ten automated and two manual presses.
Those who called the new pressing plant "Kassem's folly" will now join the Fulton and Seward gang in the folly hall of infamy!

LATEST VIDEO
<!- ------------------------------------>