Review Explosion: Spiritualized, Pusha T, Bladee & Ecco2k, Father John Misty, & Swedish House Mafia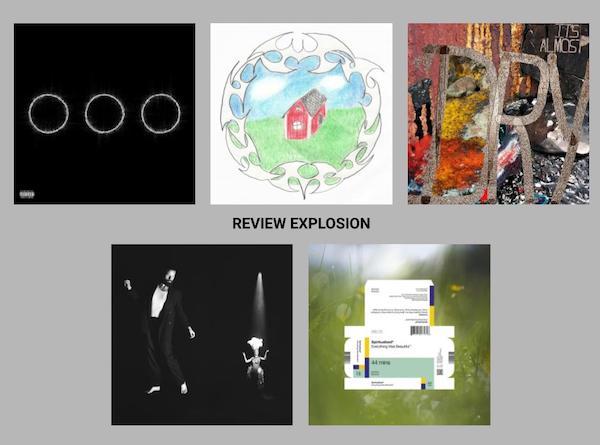 (Review Explosion, curated by contributing editor Malachi Lui, is AnalogPlanet's guide to notable recent releases and reissues. It focuses on the previous few months' new releases for which we don't have time or energy to cover more extensively.)
Spiritualized - Everything Was Beautiful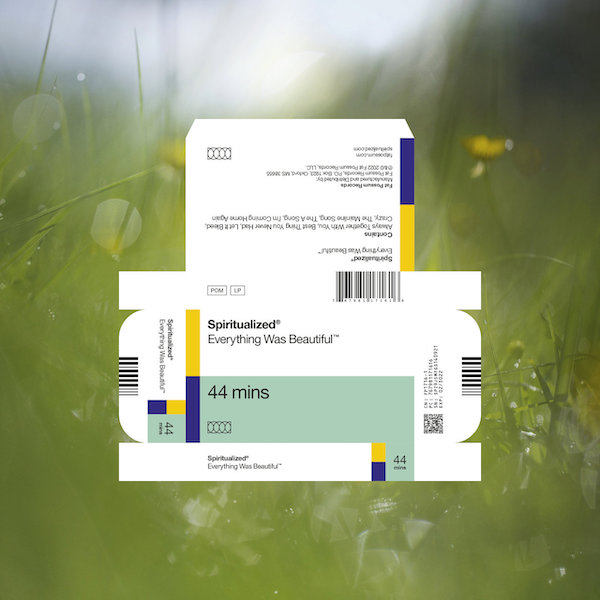 Fat Possum/Bella Union 44.1/24 stream (LP variants and CD available)
Produced by: J Spaceman
Engineered by: Various
Mixed by: David Wrench and J Spaceman
Mastered by: Matt Colton at Metropolis
Music: 7
Sound: 5
Although he advertised 2018's And Nothing Hurt as the final Spiritualized record, J Spaceman returns once again with Everything Was Beautiful. Unlike last time, it seems like for this he had a proper recording budget; he utilized 11 different studios (plus his home studio) and over 30 musicians, and it shows. Even though Spaceman keeps recycling the same ideas from Ladies & Gentlemen We Are Floating In Space and Let It Come Down, Everything Was Beautiful's relatively economical 44-minute length makes for the most enjoyable Spiritualized record in two decades. J Spaceman sounds like the weathered psychonaut he is, and the epic arrangements—involving gospel choirs, dynamic orchestrations, jazz touches, and noisy climaxes—are, as usual, brilliantly executed. While the first half lags a bit, Everything Was Beautiful's second half is the most satisfyingly grandiose Spiritualized material post-Let It Come Down, resulting in a worthwhile full listen.
Unfortunately, the mix is absolute crap, and I can't imagine the vinyl sounding much better than the 44.1/24 digital stream. It sounds thin, overstuffed, muddy, distorted, and basically mono, like listening to an AM radio with clothes thrown over it. Intentional or not, it detracts from my enjoyment of the record and represents the polar opposite of the excellent-sounding, recently reissued 90s albums.
Pusha T - It's Almost Dry
G.O.O.D Music/Def Jam 44.1/24 stream (CDs coming soon)
Produced by: Ye and Pharrell, et al
Engineered by: Various
Mixed by: Manny Marroquin and Mike Dean
Mastered by: Michelle Mancini and Mike Dean
Music: 6
Sound: 6
On his new album It's Almost Dry, Pusha T once again proves that he can always make coke rap sound decent, even when he's not at his most inspired. Produced primarily by Pharrell Williams and Ye (formerly Kanye West), It's Almost Dry also includes features from Pusha's brother and former Clipse partner No Malice, Kid Cudi (who appears on "Rock n Roll" despite him and Ye's well-publicized conflict), JAY-Z, Lil Uzi Vert, Don Toliver, and others. But despite the impressive lineup, the final product doesn't match the years-long hype or the expectations set from 2018's excellent Ye-produced DAYTONA. Everyone involved here seems to be on autopilot: Pusha recites lines that could've been written by a well-trained computer algorithm, Pharrell's beats are bland, Cudi and JAY-Z phone in their features, and Ye's production isn't particularly impressive. There are a couple highlights—Pusha's delivery on "Diet Coke" exudes his usual effortless cool, and Ye's production on "Dreaming Of The Past" skillfully samples Donny Hathaway's "Jealous Guy" cover—but despite its short length, It's Almost Dry can feel monotonous and grating. It's not bad, but it doesn't show Pusha T at the height of his powers. (Still, I ordered the signed CD, partly because of that gif of him actually signing the inserts.)
Bladee & Ecco2k - Crest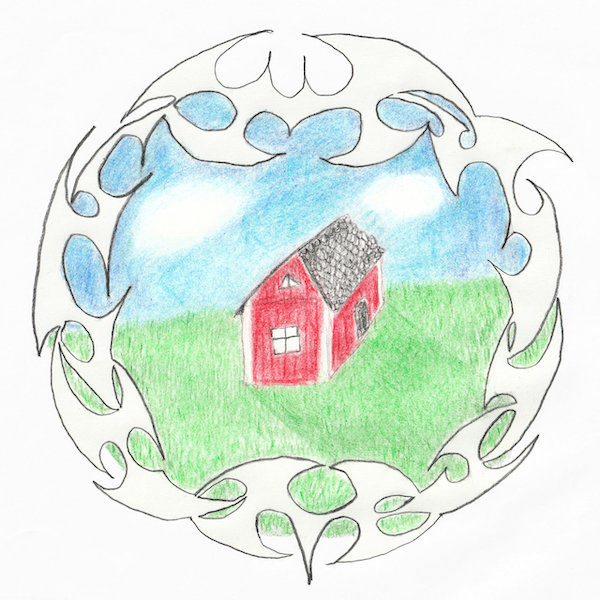 YEAR0001 44.1/16 stream (no physicals yet)
Produced by: Whitearmor
Engineered by: Whitearmor
Mixed by: Whitearmor
Mastered by: Robin Schmidt at 24-96 Mastering
Music: 8
Sound: 7
The latest chapter in their long history together, Drain Gang members Bladee and Ecco2k's Crest, their first front-to-back collaborative album, celebrates their underground influence and success while attesting to their restless creativity. Further embracing the happier, spiritual tone of their more recent work, Crest is uplifting and delicate, with dreamlike production from the inimitable Whitearmor culminating in the best DG project in a couple years. Bladee is at the peak of his DMT zen hippie era, Ecco sounds absolutely angelic as always, and Whitearmor's production beautifully floats, especially on songs like the nine-minute, multi-part epic "5 Star Crest" (dedicated to their late friend Vattenrum) and the heavenly "Girls Just Want To Have Fun" (which is two years old but still very much welcome here). These three have an unmatched artistic chemistry, and Crest shows that they won't slow down anytime soon (though it might've been nice to hear a Thaiboy Digital feature or two).
Father John Misty - Chloë and the Next 20th Century
Sub Pop 44.1/24 stream (LP variants, CD, and cassette available)
Produced by: Jonathan Wilson and Josh Tillman
Engineered by: Dave Cerminara
Mixed by: Dave Cerminara and Jonathan Wilson
Mastered by: Uncredited
Music: 5
Sound: 8
On his new Father John Misty album Chloë and the Next 20th Century, LA singer-songwriter Josh Tillman supplements his observational lyrics with traditional (ie, 1930s-60s) pop stylings. While I consider him among this era's best singer-songwriters, Chloë is incredibly boring; Tillman has wise thoughts to impart on us, but this time it ends up drab and sleep-inducing. The new style conceptually makes sense, as he explores how the past and present aren't as different as we might think. In execution, however, the old-timey stylings sound dull, and most of these songs lack the true weight of his best work. While respectable, Chloë is an exhausting 50-minute listen whose lyrics are better read than set to music.
Swedish House Mafia - Paradise Again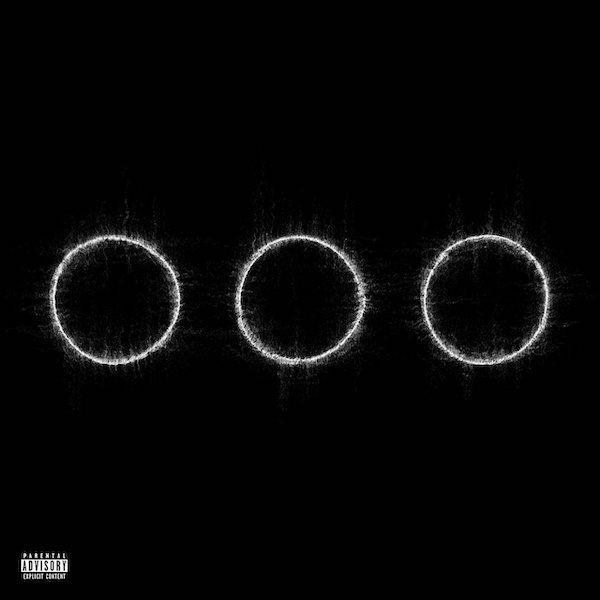 SSA Recording/Republic 176.4/24 stream (no physicals yet)
Produced by: Swedish House Mafia, et al
Engineered by: Various
Mixed by: Mike Dean, Kevin Grainger, and Jay Reynolds
Mastered by: Mike Dean and Kevin Grainger
Music: 5
Sound: 7
While their early 2010s singles brought about that decade's wave of maximalist, corporate-sounding EDM, Swedish DJ trio Swedish House Mafia didn't release a proper studio album until this month's Paradise Again. Their brand of hotel lobby/startup office EDM is widely despised (but to my constant surprise, also widely enjoyed/accepted) and very much outdated, so to cover it up, Swedish House Mafia recently adopted a darker aesthetic. Does it work? Occasionally, yes. Most of Paradise Again still uses the same generic beat drops and song structures, lacking personality and often failing at the epic universality it strives to reach. Yet, there are some undeniable highlights; while the Weeknd-assisted lead single "Moth To A Flame" is pretty bland, 070 Shake's vocals on "Lifetime" and "Another Minute" are quite good (despite an unnecessary Ty Dolla Sign verse plaguing the former), and the A$AP Rocky-featuring "Frankenstein" succeeds by not being so stiff. Even though Paradise Again mostly lacks personality and feels empty, its mellow and not overwhelmingly dark house vibes are easy to get into, and there's nothing offensively obnoxious about it. It's wallpaper music that in hour-long album form certainly drones on too long, but you could find worse wallpaper.
(Malachi Lui is an AnalogPlanet contributing editor, music obsessive, avid record collector, and art enthusiast. Follow him on Twitter and Instagram.)
<!- ------------------------------------>