Review Explosion: Prince, Bleachers, Darkside, Yves Tumor, Abstract Mindstate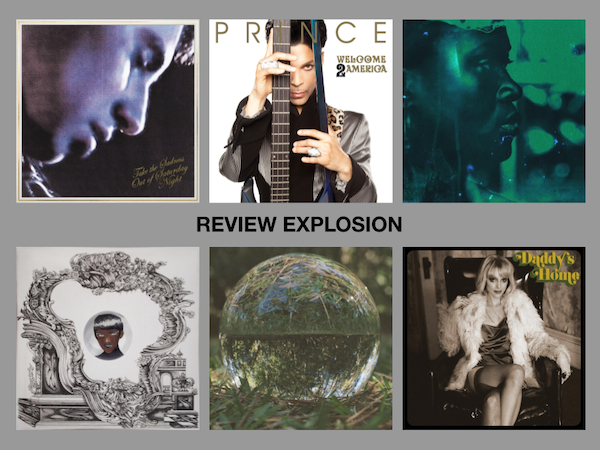 (Review Explosion is a recurring AnalogPlanet feature covering recent releases for which we either don't have sufficient time to fully explore, or that are not worthy of it. Curated by AnalogPlanet contributing editor Malachi Lui, Review Explosion focuses on the previous few months' new releases and reissues.)
Prince - Welcome 2 America
NPG/Legacy Recordings stream (CD and 2LP configurations available)
Produced by: Prince
Engineered by: Jason Agel
Mixed by: Jason Agel
Mastered by: Bernie Grundman at Bernie Grundman Mastering
Music: 7
Sound: 8
The latest in NPG/Legacy's onslaught of archival Prince releases, Welcome 2 America is the first proper, Prince-completed posthumous album product. Recorded in 2010 with bassist Tal Wilkenfeld, drummer Chris Coleman, and keyboardist Morris Hayes, Welcome 2 America is essentially a jam session structured into an LP. Marketed as a socially conscious "protest" album, it's a typical late-career Prince record; the Hendrix-esque "Check The Record" and neo-soul ballad "When She Comes" play to Prince's strengths, though the overtly political tracks are more like recited laundry lists of America's problems: systemic racism, taxes, technological distraction, evil A&R people, modern music's apparent disposability, and how "everybody and they mama got a sex tape." The musicianship is top notch, though in favor of his female backing singers Prince's vocal presence is sometimes diminished. Even though Welcome 2 America is far from his best work, it proves that B-tier Prince is still better than most artists' A-tier work.
I didn't buy the physical edition (there are CD, 2LP, and 2LP+CD+Blu-ray packages), though the digital stream mastered by Bernie Grundman is dynamic, well-balanced, and even at high volumes doesn't fatigue. Fans should still consider the ethical issue of buying posthumous Prince releases, though; he clearly didn't want this out there, especially not for record label profit (in the era of three major labels controlling a vast majority of recordings, the title track's "dismantle all monopolies" line feels particularly relevant).
Bleachers - Take The Sadness Out Of Saturday Night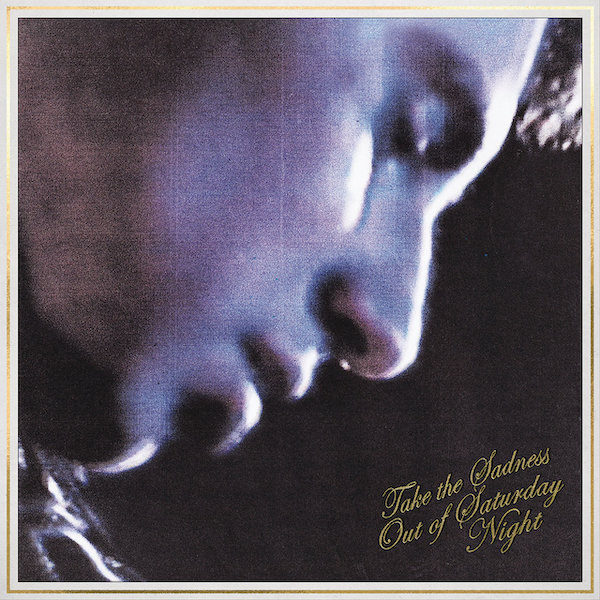 RCA Records stream (LP and CD variants available)
Produced by: Jack Antonoff, Patrik Berger, and Annie Clark
Engineered by: Laura Sisk and John Rooney
Mixed by: Jack Antonoff, Laura Sisk, and Mark "Spike" Stent
Mastered by: Chris Gehringer at Sterling Sound
Music: 6
Sound: 8
When he's not producing for others (among them Taylor Swift, Lorde, Clairo, and Lana Del Rey), Jack Antonoff records his own music as Bleachers. The project's third album, July's Take The Sadness Out Of Saturday Night, combines the anthemic hooks and bedroom messiness of the first two Bleachers records for Antonoff's shortest, most cohesive solo work. While Bleachers' Springsteen replications aren't for everyone (this album's "Chinatown" even features the Boss himself), despite being far from joyful, listening to Take The Sadness is endlessly pleasant. It's nothing particularly profound; Antonoff's big 80s choruses and obsession for reverb and slapback echo isn't unique, but the melancholic, longing vibe of Bleachers reasonably draws passionate fans. Take The Sadness Out Of Saturday Night won't appeal to those who don't like the first two Bleachers LPs, but it successfully continues the sound that Jack Antonoff has refined better than most.
Darkside - Spiral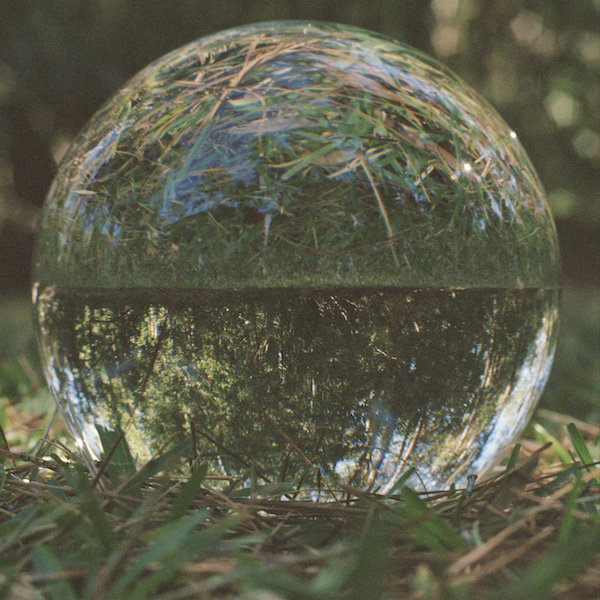 Other People/Matador stream (2LP variants and CD available)
Produced by: Darkside
Engineered by: Darkside
Mixed by: Rashad Becker
Mastered by: Heba Kadry
Music: 5
Sound: 8
Eight years after their 2013 debut LP Psychic, Nicolas Jaar and Dave Harrington reunited for a new Darkside album, Spiral. While Psychic expertly weaved both musicians' styles into hypnotic, sophisticated compositions, Spiral falls flat, continuing Jaar's string of projects with increasingly diminishing returns. Save for "The Limit" and "Liberty Bell," its vast nature-evoking soundscapes hide the bland repurposing of Psychic's then-unique structural tricks. While nicely atmospheric and extremely well-mixed, Spiral's songs are near-indistinguishable piles of hollow, instantly forgettable sounds. Ever-prolific, Jaar hasn't dropped an excellent record since 2018; his past few releases suggest a break could help.
Yves Tumor - The Asymptotical World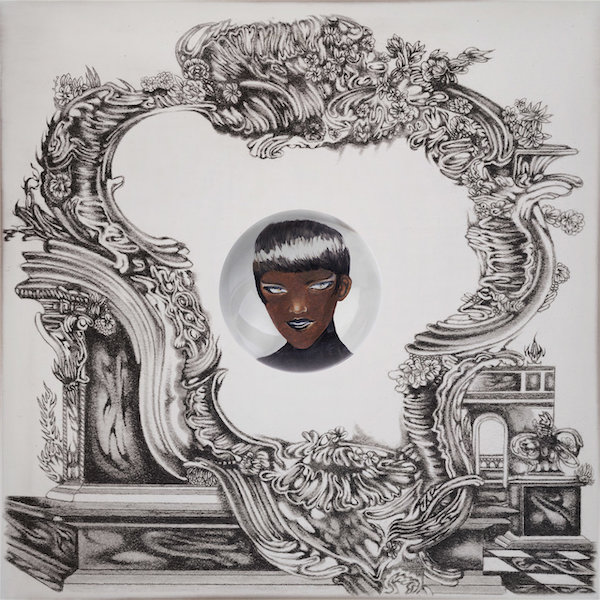 Warp Records stream (12" vinyl and 3x7" box set shipping in October)
Produced by: Yves Tumor, Yves Rothman, and Chris Greatti
Engineered by: Uncredited
Mixed by: Collin Dupuis
Mastered by: Emily Lazar and Chris Allgood at The Lodge
Music: 6
Sound: 7
Their first release since last year's carefully constructed art rock effort Heaven To A Tortured Mind, Yves Tumor's new EP The Asymptotical World veers away from experimentation in favor of accessible post-punk-inflected glam rock. Clocking in at 18 minutes, The Asymptotical World's six tracks aren't exactly conventional, but this EP lacks their previous records' memorable artsiness and brilliantly abstract futurism. Hopefully this immensely underwhelming EP is nothing more than a batch of new songs to tour with; if Heaven To A Tortured Mind was a meticulous sonic painting, then The Asymptotical World is designer wallpaper.
Abstract Mindstate - Dreams Still Inspire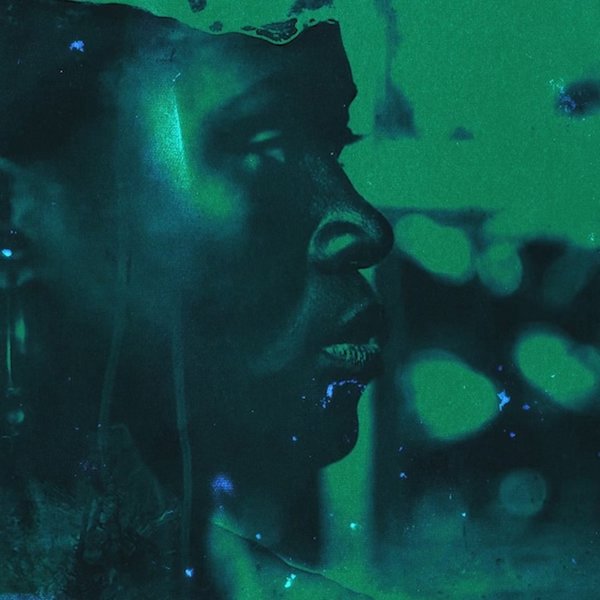 YZY SND stream (no physicals announced)
Produced by: Kanye West
Engineered by: Uncredited
Mixed by: Uncredited
Mastered by: Uncredited
Music: 6
Sound: 6
On August 6, Kanye West released an album on time and finished—holy shit, it actually happened! Of course, it wasn't his own long-awaited DONDA. Amidst last year's contractual battles with Universal Music Group, Kanye founded his own label/production company, YZY SND (Yeezy Sound), whose first release is Abstract Mindstate's Kanye-produced Dreams Still Inspire.
The album's press cycle hammered Abstract Mindstate's story into listeners' minds. In short, the duo of rappers Olskool Ice-Gre (Greg Lewis) and E.P. Da Hellcat (Ebony Poetess) released an album in 2001, but the record wasn't properly promoted, and from a last-minute lack of funding they shelved their 2005 follow-up. Lewis worked as an A&R for Kanye's G.O.O.D Music label (a subsidiary of Def Jam/UMG), while Poetess went to school for a behavioral health certification. During Kanye's 2018 "Wyoming sessions," he reunited the duo for Dreams Still Inspire, an album he wholly produced himself. The record's lyrically clever and sonically soulful single "A Wise Tale" further bolstered the hype, but the full LP is unmemorable. Even at 31 minutes, listening through Dreams Still Inspire's 14 tracks is a chore; for every decent "old Kanye" beat, there's a slew of unimpressive lyrical moments (i.e. the exhausting "social media is so fake" rants of "Social Media"). Overall, Dreams Still Inspire feels like a victory lap for an act that six months ago was unknown to most listeners.
St. Vincent - Daddy's Home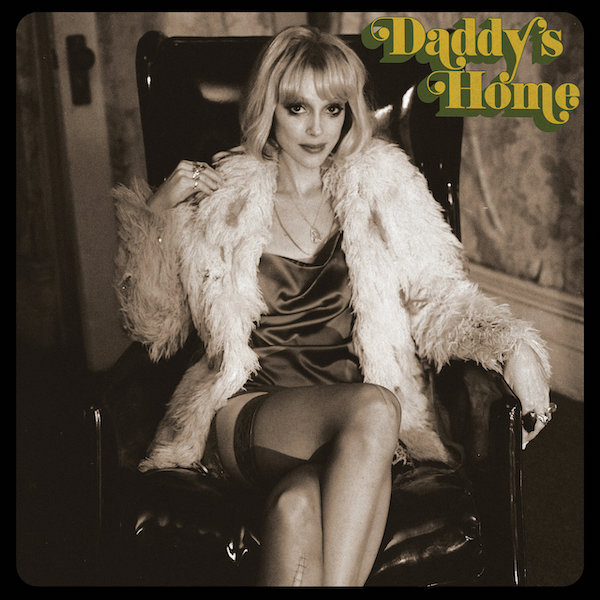 Loma Vista Recordings/Concord stream (LP variants and CD available)
Produced by: Annie Clark and Jack Antonoff
Engineered by: Laura Sisk and Peter Labberton
Mixed by: Cian Riordan
Mastered by: Chris Gehringer at Sterling Sound
Music: 5
Sound: 8
Four years after her last proper album Masseduction, St. Vincent (Annie Clark) returns with a Jack Antonoff-produced follow-up, Daddy's Home. Partially centered around her father's release from prison (for $43 million stock fraud), Daddy's Home finds Clark highlighting her weaknesses. She's not a great lyricist, but her flashy guitar playing and ear for production previously masked that; here, she sings boring melodies over Antonoff's beige 70s lounge-y soft rock backgrounds. The empty lyrics list details about Clark's youth that few fans care about, and there are almost no retainable hooks. Daddy's Home shows an artist with nothing to say backed by a producer on autopilot, making a record devoid of anything interesting to hide her artistic faults.
(Malachi Lui is an AnalogPlanet contributing editor, music obsessive, art enthusiast, and avid record collector. Follow him on Twitter: @MalachiLui and Instagram: @malachi__lui)
<!- ------------------------------------>