Audio Technica AT-VM95ML Vs. Ortofon 2M Blue File Identities Revealed!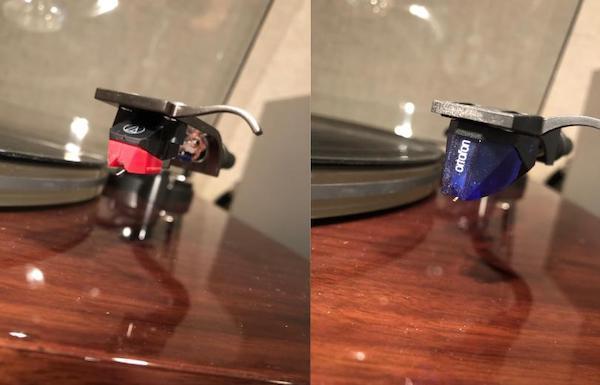 Here's the reveal of the files used in this
cartridge comparison
:
"File 1" is the Ortofon 2M Blue. "File 2" is the Audio-Technica. They definitely sound different! Which you prefer will be system and taste dependent. That's all. Both are very good! The 2M Blue is somewhat more open on top (I wouldn't say "bright"). The Audio Technica is more midband "solid" and better tracks difficult vocal sibilants.
That's all I'm going to write about them other than to say for around $200 you get more than your money's worth from both!
<!- ------------------------------------>
| | | | | | | | | | | |
| --- | --- | --- | --- | --- | --- | --- | --- | --- | --- | --- |
| | Equipment Reviews | | The Gruvy Awards | | Blogs | Columns | | Show Reports | | News |