Avid Introduces New Ingenium Turntable Line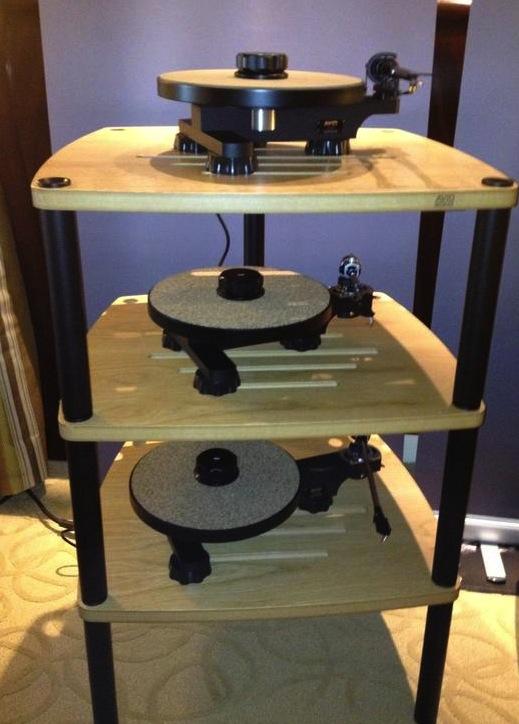 UK based Avid introduced at CES the new Ingenium line of turntables. The base price for the machined aluminum plinthed 'table is $1300. So equipped, it comes with an MDF platter and bearing used on the Avid Diva. $2300 with Project 9cc carbon fiber arm. There's a $3000 version with an SME M2-9 inch arm.
A larger model can hold a 12" SME arm and another that can take two tonearms.
There are SP models equipped with the aluminum platter and bearing of the more expensive Volvere turntable. The range appears to be attractively priced and feature-packed starting at $2500.
Avid also displayed the Pulsare II phono preamp a fully balanced design with in input and output XLR and single-ended. Price is $6995.
Avid designer Conrad Mas also told me he would soon have two "assaults" on the state of the turntable art priced at $80,000 and $120,000.

LATEST VIDEO
<!- ------------------------------------>