CES 2013: Vinyl A "Normal" Part of the High Performance Audio Mix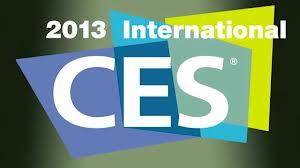 Day one of CES 2013 proved that vinyl is now a normal and welcomed part of the high performance audio mix. It wasn't always that way of course. At one point it was "controversial." Not many new CD players were introduced at the show—at least based on what I saw so far. Granted I was looking for analog and not CD players.
I spent some quality time with legendary recording engineer, microphone collector and Ocean Way Studios owner Allen Sides. Every track played brought forth a great story from the veteran recording engineer. Clearly an interview with Mr. Sides is long overdue and I promise one as soon as it's feasible.
I hope you've chosen to "follow" me on twitter @analogplanet.com. Today I tweeted what I was seeing in real time all day with pictures.
The overall vibe today was "matter of fact," with not much in the way of major excitement, though many interesting new products were introduced.
With most major companies booking and occupying the same Venetian Tower rooms as in previous years, and with so few new products being introduced, there was a sense of Deja vu as I travelled the not particularly crowded Venetian Tower hallways.
Which is not the same as saying there wasn't a great deal of exciting new products to discover.

LATEST VIDEO
<!- ------------------------------------>