Cool Cleveland Interviews AnalogPlanet Editor Michael Fremer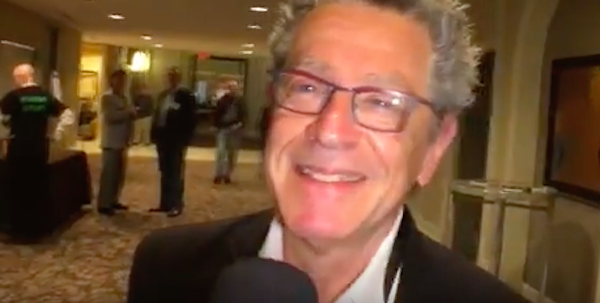 Day one at AXPONA 2017 has come and gone. The show was reasonably well-attended for a Friday, which usually draws retirees, the independently wealthy, vacationers and people calling into work sick.
The worst moment of the day for me was when a woman in an elevator asked me if I'd ever been told that i looked "just like Barry Manilow". I told her "NO!"
Ten minutes before my first turntable set-up seminar Cool Cleveland's Thomas Mulready questioned me about records, audio reviewing and some other stuff.
<!- ------------------------------------>
| | | | | | | | | | | |
| --- | --- | --- | --- | --- | --- | --- | --- | --- | --- | --- |
| | Equipment Reviews | | The Gruvy Awards | | Blogs | Columns | | Show Reports | | News |