Graham Engineering Introduces New Phantom Elite Tonearm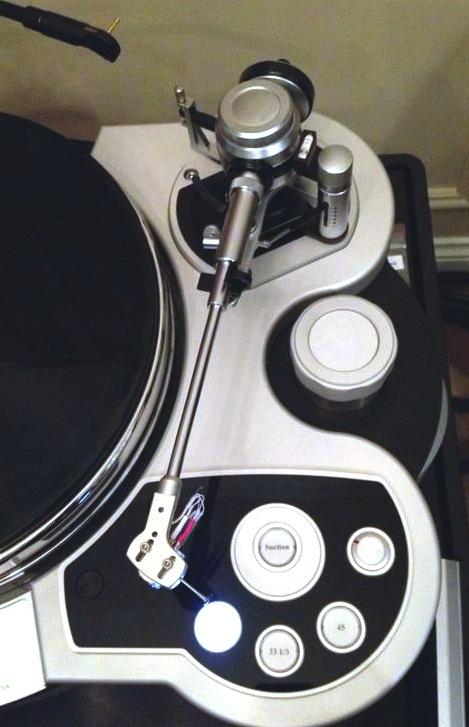 Bob Graham introduced the new Phantom Elite tonearm at CES 2013 mounted on the eye-catching $85,000 Air Force One turntable he is distributing in the United States (currently under review). The 'table is designed by legendary Micro-Seiki creator Hideaki Nishikawa, with whom I had a long and productive chat at the show about the design.
The new Graham arm features a totally new inverted unipivot design that Bob Graham says produced surprisingly upgraded sound—better than he we expecting—when he first played it. It also features design accents that compliment the Air Force Once 'table.
Graham says he will offer the $9600 arm at a discount as part of an Air Force One/Phantom Elite package. Start saving.
In addition, Graham also showed a new 12" arm terminated in a standard bayonet mount that can be used with the Ortofon XPression (A90 variant), SPU or any standard head shell.
<!- ------------------------------------>