Here's Something You Don't See Every Day!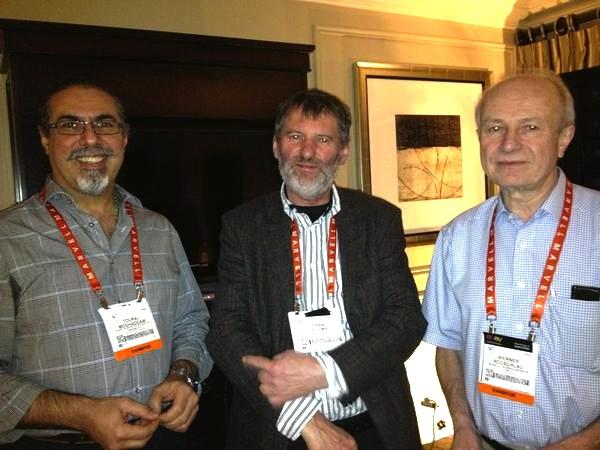 Pictured from left to right: Touraj Moghaddam, former Roksan turntable designer, Franc Kuzma, who needs to introduction and AMG designer and former machinist for Brinkmann turntables (as well as a former Lufthansa pilot) Werner Roeschlau.
All were in the room to examine Mr. Moghaddam's new $35,000 tonearm. Yes, $35,000. It's a one-off design exercise but if anyone want's one, Mr. Moghaddam will build it.
More about the arm later but were you to see the machining excellence and unique design, you'd at least appreciate the design talent and machining excellence required to produce it.
One really cool feature: a built in switchable LED that makes easy cueing up a record in the dark. Why did no one think of that before?
<!- ------------------------------------>
| | | | | | | | | | | |
| --- | --- | --- | --- | --- | --- | --- | --- | --- | --- | --- |
| | Equipment Reviews | | The Gruvy Awards | | Blogs | Columns | | Show Reports | | News |