High End At CES 2018 Is a One Floor Wonder (Now Including Hour Long Video)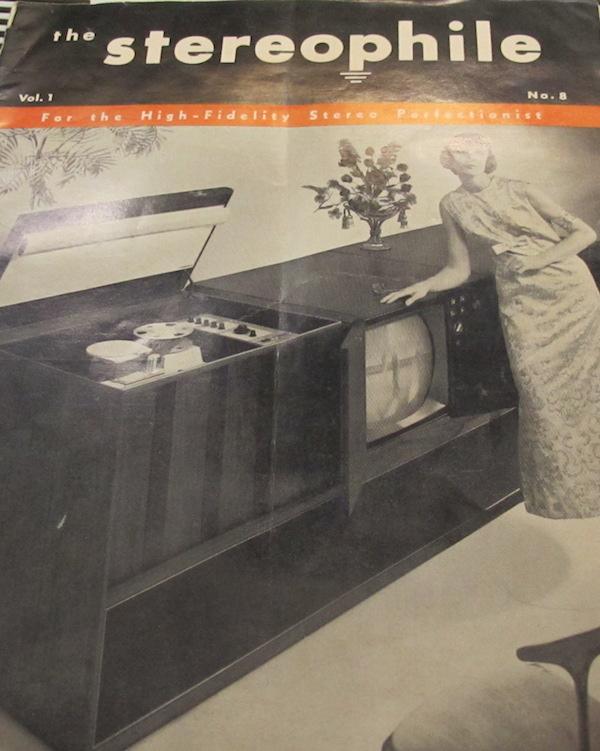 Opening day was the one day needed to pretty much cover the entire High End segment at CES 2018 and I wasn't exactly rushing. What's happened? Most of the business these days is at Munich High End. It's more of an international event (for the High End) and Spring is a more opportune time for fall and holiday season buying. For a few years meeting with west coast dealers was sufficient reason for exhibiting at CES but the dealer network has shrunk. I was handed the vintage Stereophile issue in the Paradigm/Anthem room.
There was sufficient time to sit and listen in rooms that would normally be a quick "in and out". For AnalogPlanet it was worth going just for the Technics SP-10R and SL-1000R launch. It's major. But there was more.
An hour long video shot yesterday is uploading now but Internet speed is glacial at Treasure Island (argghhh!!!) so it won't be embedded at the bottom of the post for now. Please return here later today (Wednesday) for the full video.
In the world of analog there was were only a few product debuts. They will be covered in the video, but among them were two new turntables from Triangle Arts, a new phono preamp from ELAC, which bought Peter Madnick's Audio Alchemy and brought him on board as the chief designer. Madnick walked me through the new ELAC phono preamp, which he says is better than the now discontinued Audio Alchemy PPA-1 yet costs approximately $500 less, and the first showing of Pro-Ject's limited edition 175th Vienna Philharmonic Anniversary turntable.
The lack of new analog introductions provided time to listen to systems rather than rushing from room to room and just shooting video. So where was the great sound? Firstly was the Vandersteen room where the sound is always good. This year the company introduced a new mono block amplifier the M5-HPA. It's a minimalist solid state design outputting 300 watts into 4 ohms and 150 into 8. The $15,000 a pair amps driving a pair of moderately priced ($13,900/pr) Vandersteen Quatro Wood CT speakers produced the best sound I heard yesterday, with a midrange transparency that kept me listening for more than a half hour to my high resolution files from vinyl. I could have sat for the rest of the afternoon hogging the programming but wisely I relinquished control.
Another great sounding room was the Paradigm/Anthem room where the amp and speaker combo (highlighted in the coming video) where the combo costing $20,000 (amp, preamp and speakers) produced impressive overall performance from top to bottom.
Also notable was the ELAC room where the new ELAC electronics referenced above driving the ELAC Andante floor-standers sounded far more impressive than the ensemble's relatively low price tag (see the video).
That's all for now. Watch for the video embedded under this, coming up!
<!- ------------------------------------>