Music Hall Does Nice "Jobs" With New ikura Turntable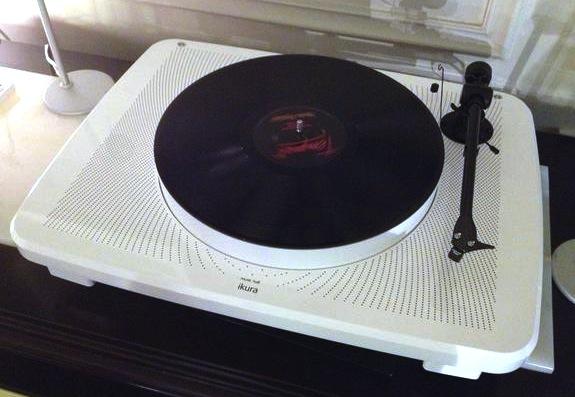 Working with an industrial designer adept at things white prefaced in the letter "i" Music Hall has come up with this cool white ikura turntable built to spec by the Pro-Ject folks that build other Music Hall turntables. Cost is $900 with carbon fiber tonearm. Very smart looking.
Music Hall also introduced the mmf 11.1, an update of the 11 that includes a few minor but Roy Hall says significant sonic changes.
Most cool in the room was a complete Music Hall Marimba system including integrated amp with phono stage, USB 1 turntable, Marimba 2-way speakers and stands all for $2400. This system sounded really, really good and produced surprising amounts of clean reasonably deep bass.
This is a real world starter system that based on what I heard in the room (after no single malts) sounds great!

LATEST VIDEO
<!- ------------------------------------>