On a Personal Note: An Entertaining and Enlightening Dinner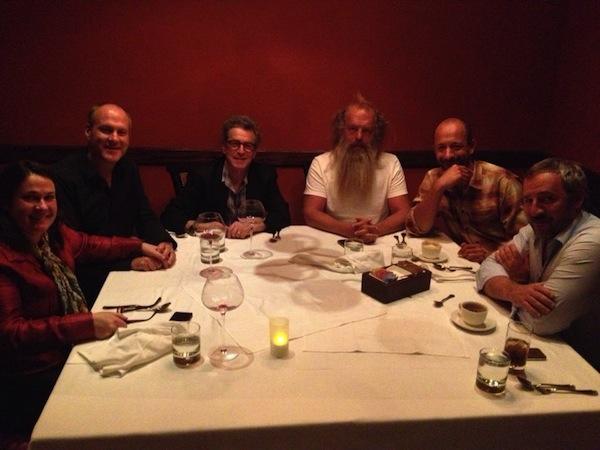 I enjoyed a memorable evening last Thursday, having dinner at Mario Batali's Carnevino with EveAnna Manley and her husband mastering engineer Dave Collins, record producer extraordinaire Rick Rubin, former MOG CEO David Hyman and CEO of Tune-Up, Gabriel Adiv.
I already had a dinner appointment that evening with TAD's Andrew Jones so had to decline the invite from David Hyman and EveAnna but late Thursday Jones called to say he'd had a speaker malfunction of some kind and the replacements would be arriving during our scheduled dinner so could he cancel?
No problem! And I was on with EveAnna and crew. It was an excellent evening of good food and great conversation almost exclusively about music and recordings. I learned that Dave and EveAnna were in the process of building a mastering facility near Pasadena and of course Rick had a lot to say about the state of the music business.
It was a great final night at CES 2013. We had a semi-private spot in the restaurant and the iPhone camera managed to capture the light in a way that makes the shot look like a painting don't you think?

LATEST VIDEO
<!- ------------------------------------>