Sneak Preview: AnalogPlanet's Forthcoming Favorite Record Stores Series Will Commence With Our Site Visit to Atlantic Sounds in Daytona Beach, Florida
Yesterday, I visited one of my favorite record stores in the country — namely, Atlantic Sounds in Daytona Beach, Florida — and I sat down with owner Mike Toole for a two-hour conversation about his lifelong passion for listening to and selling music on vinyl, the long and storied history of the shop itself, and why Atlantic Sounds has endured and continues to see growth to this very day, ever since it first opened in the exact same location 40 years ago on October 15, 1982.
"I told my dad before I was 10 years old that I was gonna open a record store, either in New Smyrna or Daytona," the Florida native recounted to me. After seeing a wide variety of customers ranging from young teenagers (both male and female) to those well into their golden years enter the shop and leave with new and/or used LPs in hand during my multiple-hour visit with Mike, I just had to ask: Why does vinyl continue to fascinate each successive generation that frequents Atlantic Sounds? "With vinyl, you get to hear something the way it should be heard," he believes. (Can't argue with that logic.)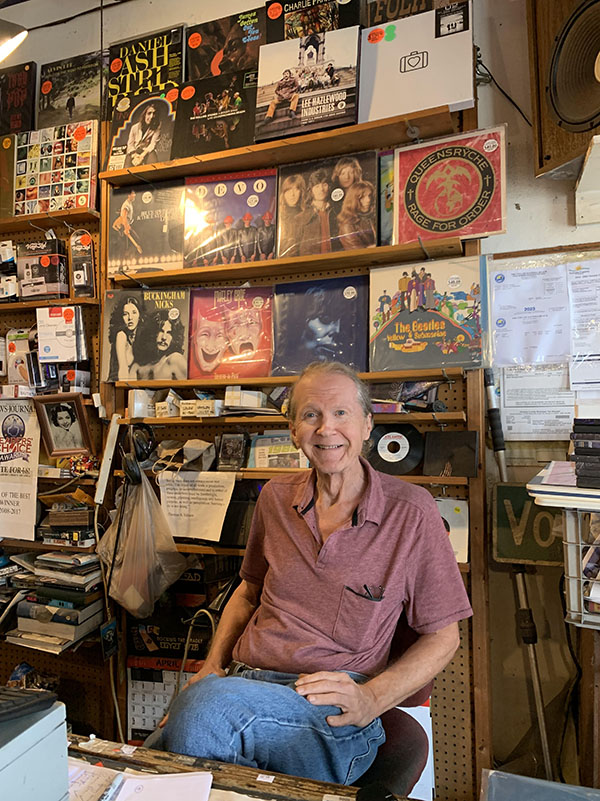 Me, I've personally been visiting Atlantic Sounds for over 20 years and counting, pretty much anytime I'm down in Florida — and I never come away empty-handed. (Yep, I dropped a few bills there after we finished our interview, thanks for asking.) The full story on Atlantic Sounds to come will be the first entry in a new, regular series here on AnalogPlanet, wherein we will feature our favorite and your favorite record stores. Many of you have already chimed in about your own favorite vinyl shops and record haunts all across the globe in another thread on the AP site, but feel free to share them again and/or anew in the Comments section below.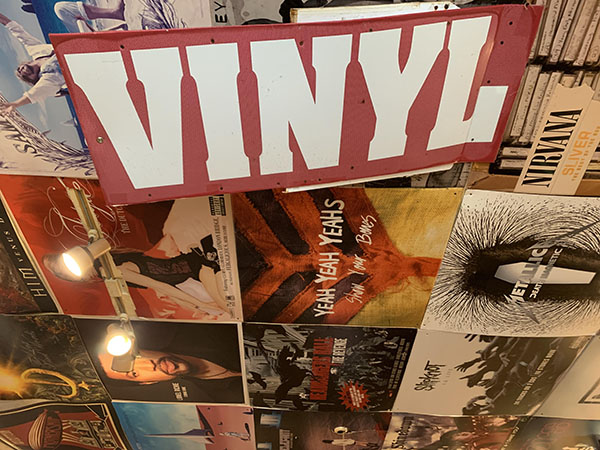 I can confidently say a good number of those shops will be put into the AP spotlight in the months (and years!) to come. Naturally, I'd love to check them all out personally, and I will frequent as many of them as I can whenever I'm able to travel, but either way, we will hear from shop owners and customers alike, as well as share as many photos — and video too, if you'd like — of the locales as we can. We'll also let you, the AP faithful, know where to go if you want to visit any of these stores in person, and/or shop there online.
Herein, you'll find just a few photos taken during my visit with Mike and all the vinyl goodies around us at Atlantic Sounds. My full feature on the shop and Mike's passion for all things vinyl will post in this new section during the first week of November, so stay tuned. In the meantime, happy hunting!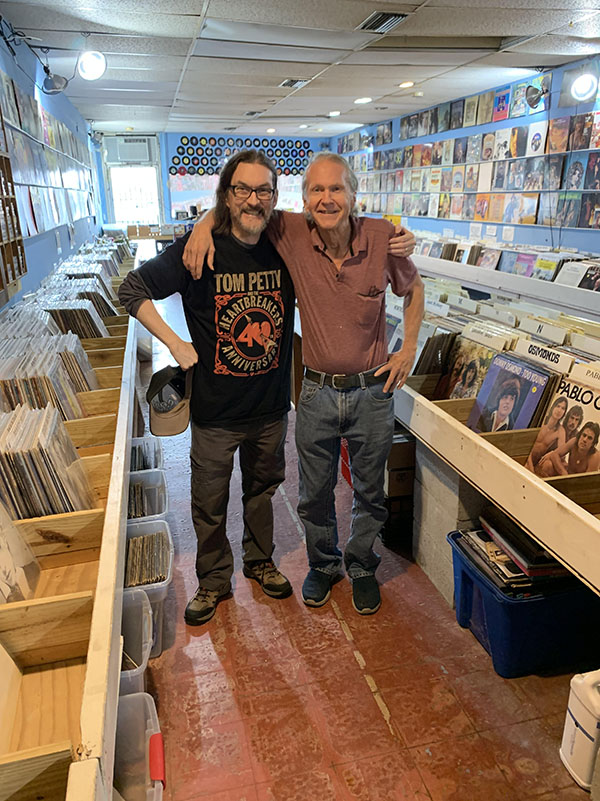 <!- ------------------------------------>