The UK Hi-Fi Show Live 2019 Complete Coverage!!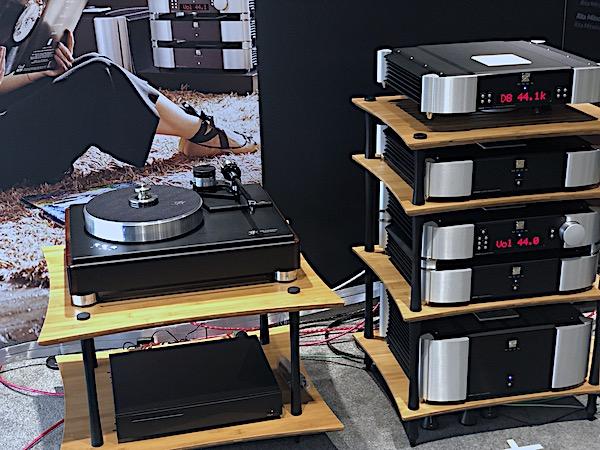 A hi-fi show at a racecourse? If the Warsaw show (coming up the weekend of November 8th-10th, 2019) can be successfully held at a football (soccer) stadium, why not have one at a racecourse? Especially the UK's premier horse racing venue, and home to Royal Ascot. The UK's largest and most iconic Grandstand is an innovative venue for a hi-fi show and, blessed with a dedicated electricity substation, is capable of delivering great sounds once the exhibitors have tackled the room acoustics.
This was the show's first year in this new venue organized by Hi-Fi News editor and EISA President Paul Miller (who is obviously a very busy guy!) and as is usually the case, participants sometimes have difficulties figuring out speaker placement. Some rooms sounded very good, some not so good. No doubt all exhibitors learned much so that next year's show sound will be even better.
Most importantly show attendance both days appeared to be strong. The size of the venue meant dispersed crowds so it seemed "sparse", but poke a head into any and every room as I did, and the chairs were all filled, sometimes overflowing and often with people waiting outside the popular exhibits.
While I tried to visit every room, I regrettably missed a few key analog manufacturers including Acoustic Solid, Aesthetix, Audia Flight, Brinkman, Dual CS, Kronos, OKKI NOKKI, and a few others (mostly located on the 3rd floor) that I somehow missed. The escalators and the venue floor plans were kind of confusing especially to the spatially challenged (me), so apologies to those left out of the video coverage that runs an hour plus. The only good news here is that I don't think much that was new was introduced here by those companies.
AnalogPlanet editor Michael Fremer played "special" records in three well-attended sessions that you'll see here, but you won't hear the records to avoid copyright strikes and outright international blocks. In fact, this video was originally blocked by SONY Music because of a short snippet of Bob Dylan's "Tangled Up in Blue" playing on a turntable sourced from Mobile Fidelity's "One Step" box set. Apparently Sony Music opposes our industry's advocacy of music ownership and if not, why not change the damn algorithm? Donald Fagen's publisher blocked the video as well for a snippet of "Security Jane" from his album "Morph the Cat", though "Deacon Blue" from "Aja" just got a "copyright strike", which means the video is monitized by the "offended" parties. We are okay with that but full blockage? Algorithm BOTs are strange creatures.
Enjoy the video! It's more an overview of what was there (a lot!) than a microscopic exam. Hopefully by the end you'll come away feeling as if you had been there yourself.
<!- ------------------------------------>