Vinyl Dominates 2012 Newport Audio Show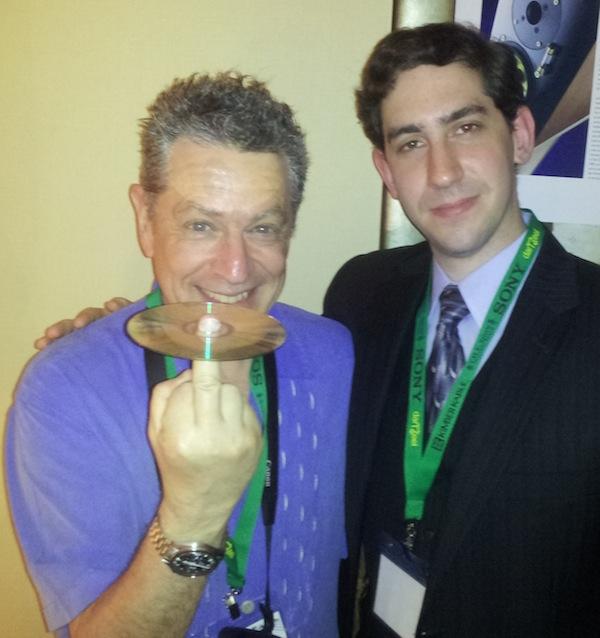 Vinyl's continuing growth and perhaps future dominance of the high performance audio scene was evident on opening day of T.H.E. Show Newport 2012. Music Direct, Elusive Disc, Acoustic Sounds, IMPEX, Amoeba Records, Rockaway Records, noted LP dealer and 79rpm specialist John Tefteller (minus 78s) all displayed at the show in what was perhaps the largest collection of vinyl for sale at any audio show in decades.
Vinyl was all over the rooms too as turntables went from being the source used by a cranks a decade ago to going positively mainstream at T.H.E. Show. Mathew Weisfeld proudly showed a more finished iteration of the new $1300 Traveler turntable first shown at the recent New York audio show. The 'table comes complete with a new 10" sapphire bearing gimbaled arm and an aluminum platter.
Mathew brought the 'table with him in a piece of luggage, thanks to its easily removable tonearm. I heard it in the Soundsmith room and the sound was formidable. The Traveler begins shipping right after the show. We'll have one soon for review.
Mikey doesn't shy away from posting unflattering photos.

LATEST VIDEO
<!- ------------------------------------>