VPI Tonearm Comparison: File Identities Revealed!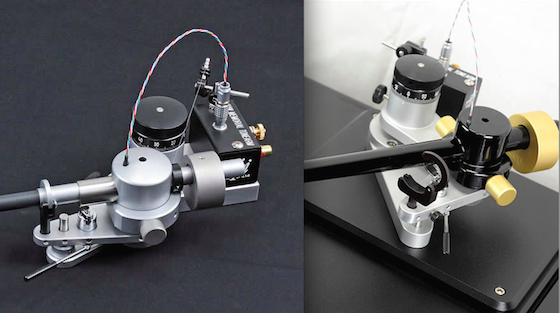 This one was really interesting! 17% of voters said the files were identical. 44% voted for "File A". 39% voted for "File B".
Firstly, the 17% are wrong. I suggest they get better computer speakers or whatever it takes to hear what are clearly two very different sounding files!
As for which was which, I found the results confounding because "File B" is the printed arm and "File A" is the metal arm.
Sonically I don't see a comparison. The printed arm sounds far more linear and truly detailed played back through a high resolution system. I played them back at the Listen Up event in Denver recently and there was no doubt which one sounded linear and which one sounded resonant and colored.
However, as with listening to loudspeakers, the ear is easily fooled into preferring the brighter one. As for level differences, I don't know how that's possible since the only variable was the tonearm: same everything else. Perhaps the lively arm produced higher SPLs? I don't know.
Obviously preferences are preferences and everyone is entitled to theirs but there was no doubt here about which sounded more linear, less tonally colored and more truly detailed. And that was "File B".
After Munich Franc Kuzma will send me 4 Point arm tubes wired through with two different wire brands and we'll have more "fun"!
<!- ------------------------------------>